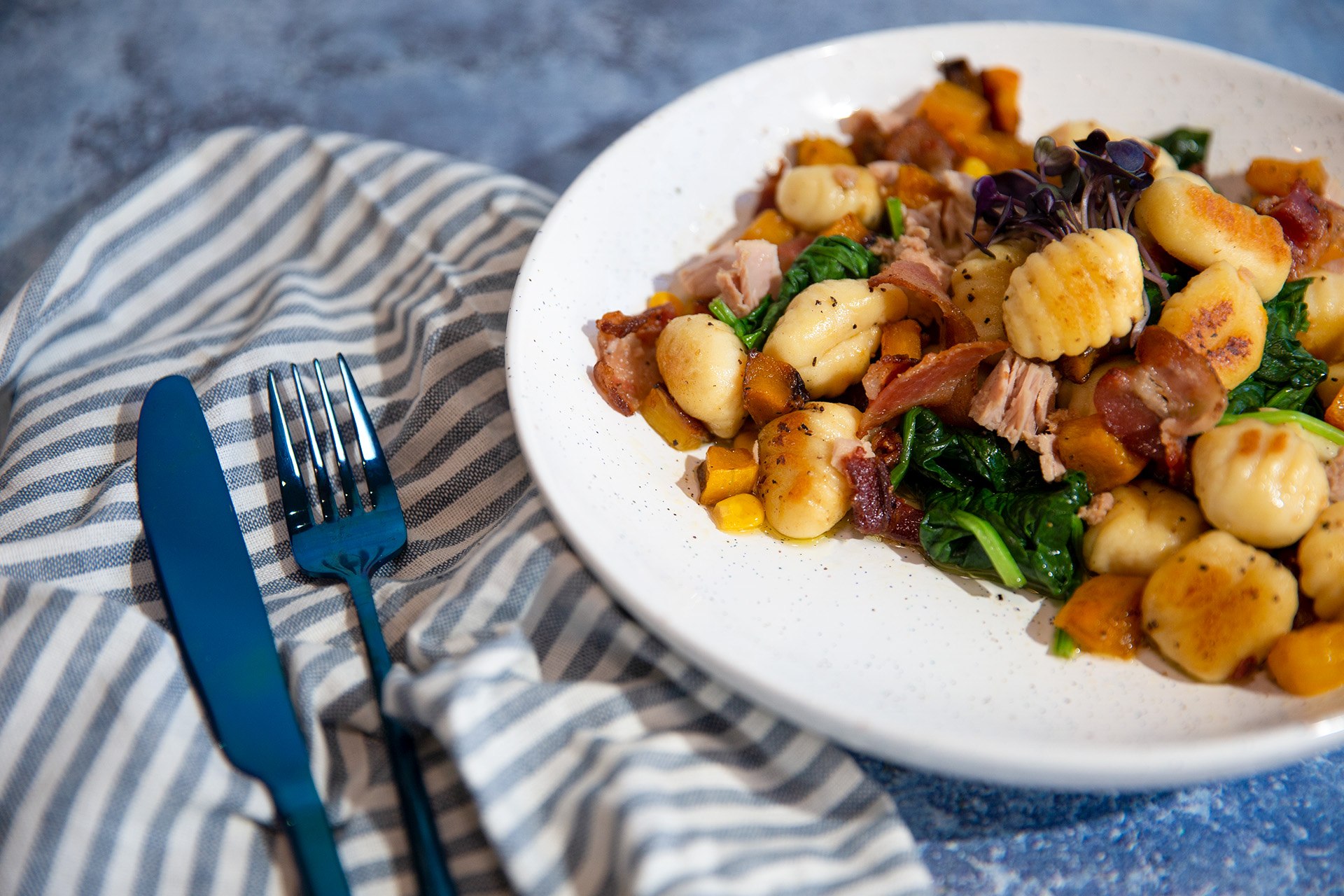 Tuna Gnocchi
Ingredients
1 tbsp olive oil

 

3 tbsp unsalted butter

 

4 strips bacon, thinly sliced widthwise

 

1 small butternut squash, peeled and cut into ½ inch cubes

 

2 cloves of garlic, minced

 

3 cups spinach

 

454g potato gnocchi

 

3 cans (80g) Ocean's Solid Light Tuna in Olive Oil, drained 

 

1 cup parmesan cheese, grated

 

Salt and pepper to taste

 
Product Used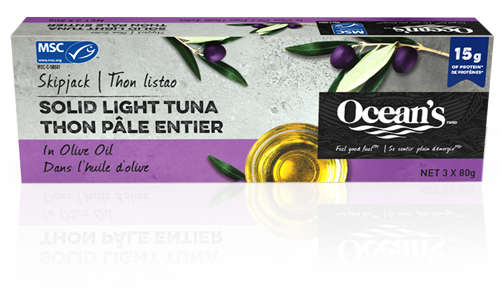 Solid Light Tuna in Olive Oil
Directions
Bring a pot of salted water to a boil. Cook the gnocchi according to package directions. Reserve ½ cup of the cooking water, drain and run under cold water.

 

Meanwhile, cook the bacon over medium heat in a large skillet or dutch oven until browned and crispy, 5 minutes. Remove from the skillet and set aside on a paper towel. Use a paper towel to wipe the skillet clean. 

 

Heat the oil and 1 tbsp of butter in the same skillet over medium-low heat. 

 

Add the butternut squash and season with salt and pepper. Cook, stirring frequently until fork tender – roughly 15 minutes. 

 

Add the garlic and spinach and cook for 3 more minutes until fragrant and the spinach has wilted. Transfer everything to a bowl.

 

Heat the remaining butter over medium-high heat and add the gnocchi in a single layer. Refrain from stirring too much. Cook until gnocchi is golden brown and crispy. You will need to do this in two batches. 

 

Add the butternut squash toppings back to the skillet with the bacon and tuna. Add the reserved pasta water and stir everything to combine. Season with salt and pepper. 

 

Garnish with parmesan and serve. 

 
Recipe Reviews