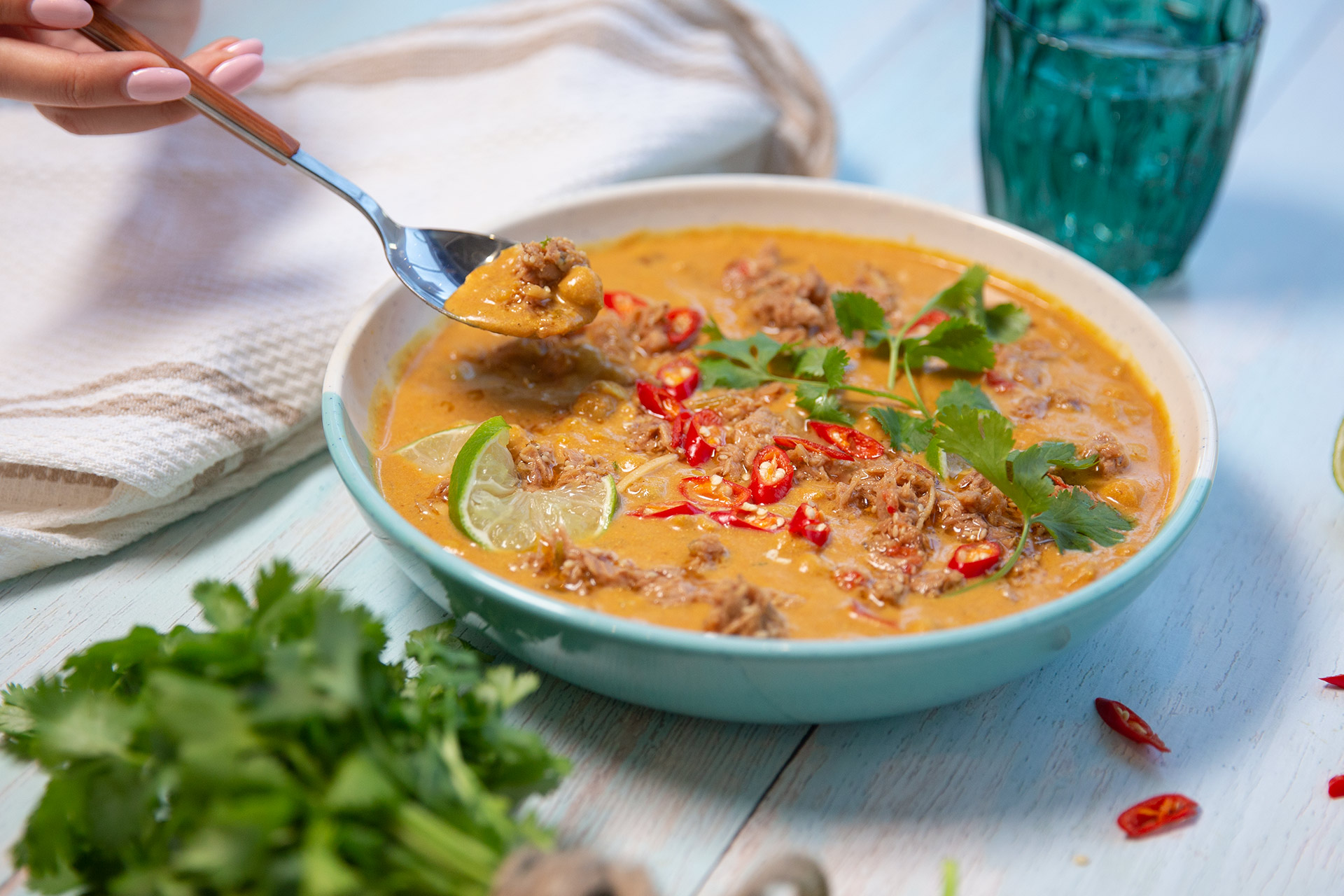 Tuna Curry
Ingredients
1 tbsp coconut oil or ghee

 

1 yellow onion, diced

 

3 garlic cloves, minced

 

1 inch nub of ginger, grated

 

1 red pepper, diced

 

3 tbsp curry powder

 

½ cup Geek yogurt

 

1 can chickpeas, rinsed and drained

 

1 jar (530ml) Authentica Siciliana sauce

 

1 can full-fat coconut milk

 

1 lime, juice and zest

 

2 cans (170g) Ocean's Flaked Light Tuna, drained 

 

½ cup cilantro, leaves for garnish and diced steams

 

2 bird's eye chilies, thinly sliced *optional

 

Salt and pepper, to taste

 
Product Used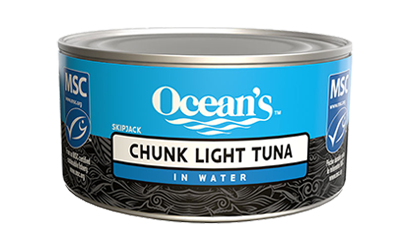 Chunk Light Tuna
Directions
Melt coconut oil or ghee in a large pot over medium-low heat.

Add the onion and cook for 5 minutes or until soft and translucent.

Add the garlic, ginger, cilantro stems, red pepper and curry powder and cook for 4-5 minutes. Season with salt and pepper.

Add the yogurt and chickpeas and cook for 2-3 minutes, stirring occasionally.

Add in the Authentica Siciliana sauce and bring to a simmer over medium heat. Use the back of a spoon to lightly crush half of the chickpeas against the side of the pot to release their starches. Simmer for ten minutes.

Add in the coconut milk, lime (juice and zest) and tuna. Season with salt and pepper. Cook for 5 minutes.

Garnish with cilantro leaves and bird's eye chilis (if using). Serve with a side of rice or naan. 

 
Recipe Reviews