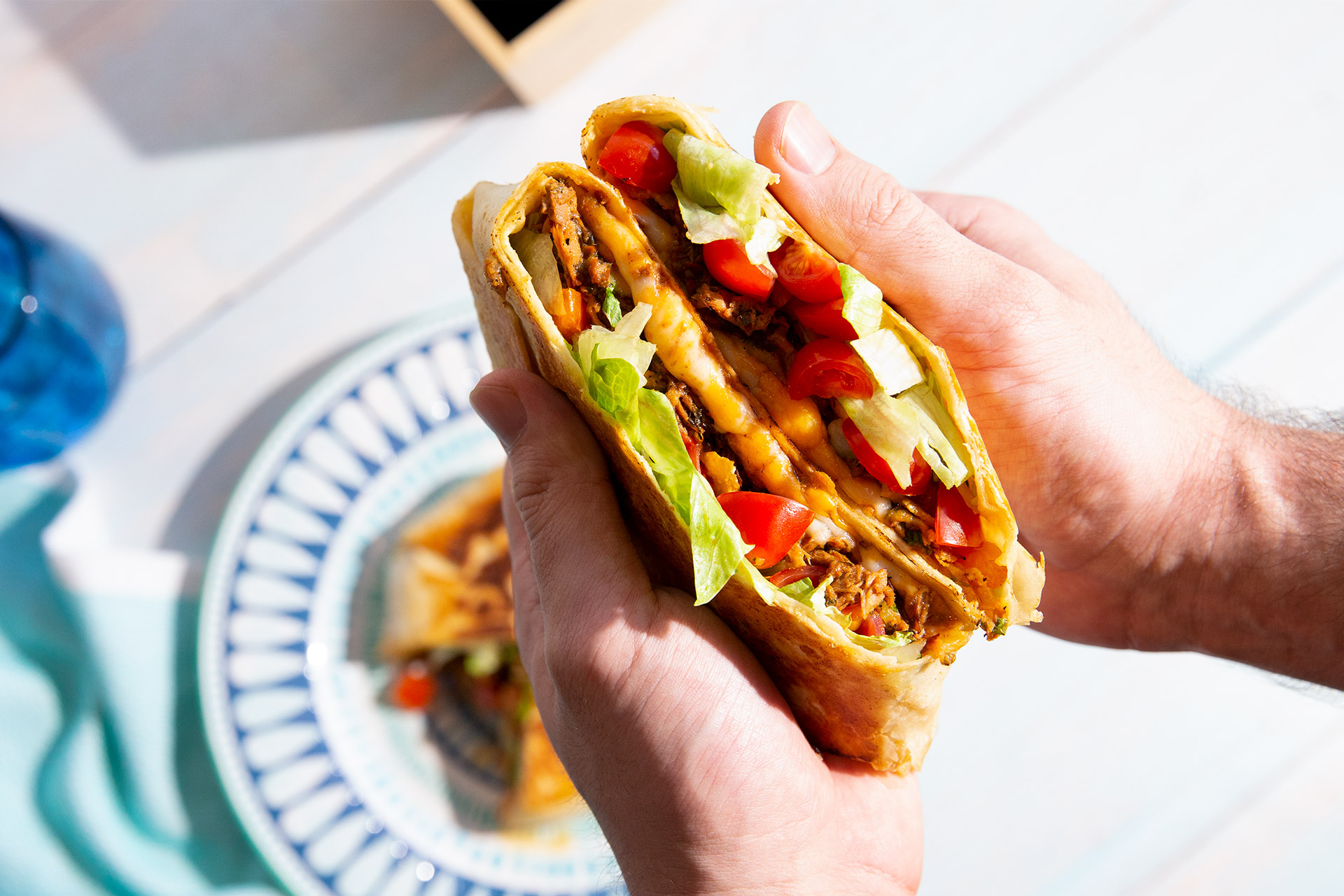 Tuna Crunch Wrap
Ingredients
4 10-inch flour tortillas

 

2 tostada shells (6-inch diameter)

 

2 cups cheddar cheese, grated

 

1 can (170g) Ocean's Flaked Light Tuna, drained

 

2 tbsp store bought or homemade Peri Peri sauce

 

¼ cup sour cream

 

1 tomato, diced

 

1 cup lettuce, thinly sliced

 

¼ cup cilantro, roughly chopped

 

Hot sauce, optional

 

1 tbsp unsalted butter

 
Product Used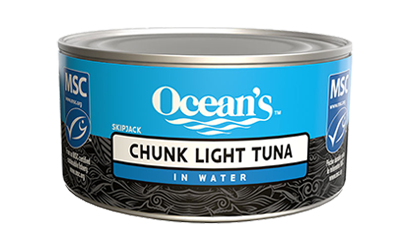 Chunk Light Tuna
Directions
Lay out two flour tortillas and place a tostada in the center of each one. Use a knife to cut along the edges of the tostada shell to make 2 smaller tortillas. Set these aside. Save the outside edge pieces for other use.

Lay out the two whole tortillas and pile ½ cup cheddar in the center of each. Leave a 2-inch border along the edges. Top the cheese with tuna, peri peri sauce and then the tostada shell. Spread the sour cream on the top of the shell and top with tomatoes, iceberg lettuce, cilantro and the remaining cheese. If you are adding hot sauce, do so now. Place the small flour tortilla cut out on top and fold the edges of the bottom tortilla up around the top. Make five folds to form an enclosed pentagon shape.

Heat ½ tbsp of the butter over medium-low heat. Add the crunch wrap seam side down and gently press down on the top. After 3 minutes turn the heat to medium and cook for another 2-3 minutes or until the bottom is golden brown and crispy. Flip the wrap and cook for 3-4 minutes on the other side or until golden brown and crispy.

Repeat this process with the other wrap.

Serve. 

 
Tips and Tricks
You can substitute the Peri Peri Sauce with any hot sauce of your choice. 
Recipe Reviews