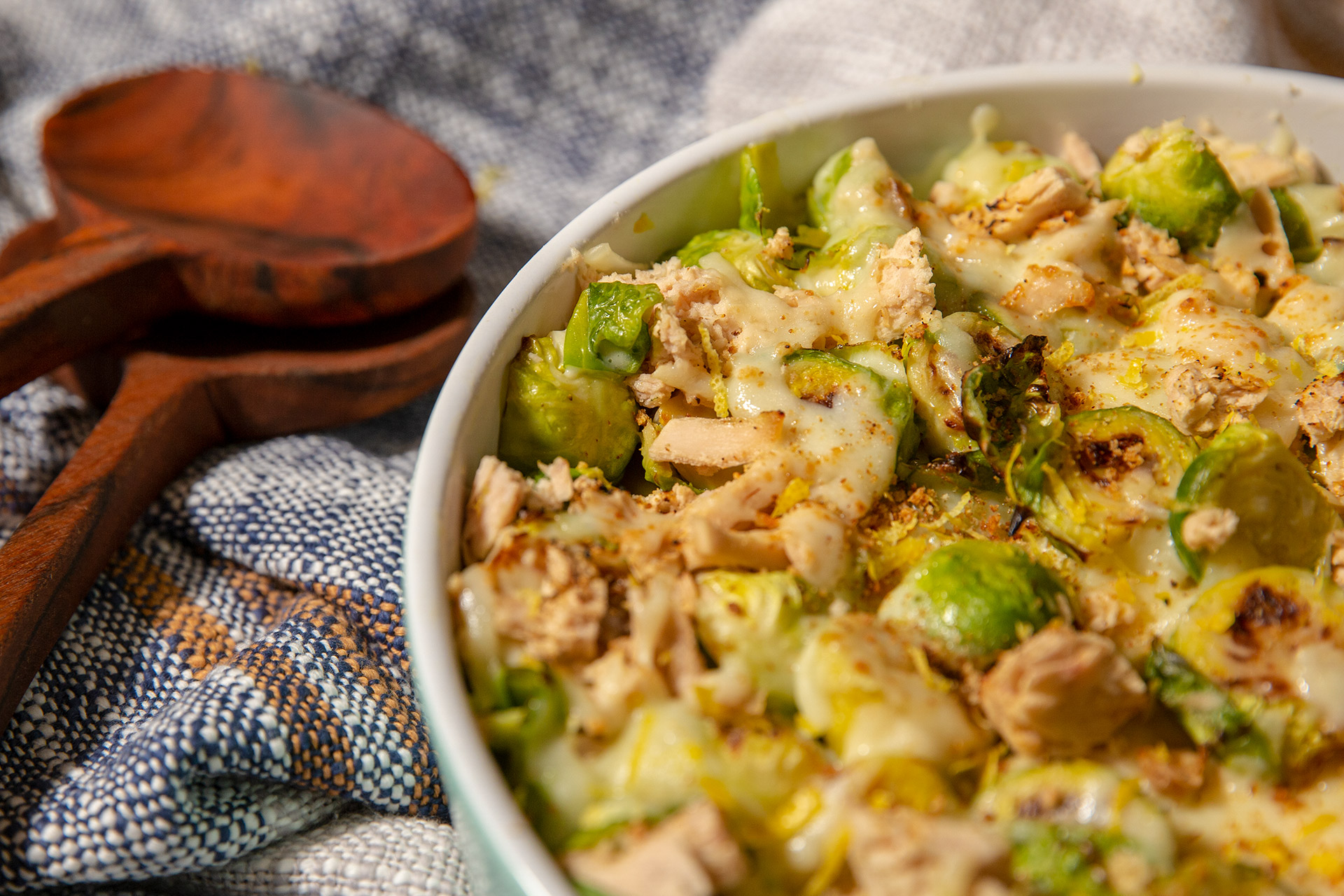 Tuna Brussel Sprout Gratin
Ingredients
2 tbsp olive oil
1 large shallot, thinly sliced
5 cups brussel sprouts, halved
¾ cup heavy cream
¼ tsp ground nutmeg
1 can (170g) Ocean's Solid White Tuna
1 cup cheddar cheese, grated
1 cup quality breadcrumbs
¼ cup parmesan, grated
1 tbsp unsalted butter, melted
Zest of ½ a lemon
Salt and pepper to taste
Product Used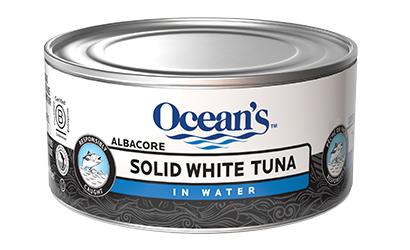 Solid White Albacore Tuna
Directions
Preheat the oven to 400°F.
Toss the shallot and brussel sprouts in 2 tbsp olive oil. Season with salt and pepper. Add to a baking dish and roast for 25-30 minutes, stirring halfway through.
Meanwhile, mix the breadcrumbs with the parmesan and melted butter in a small bowl. Season with salt.
Remove the brussel sprouts from the oven and add the cream and nutmeg and toss to combine. Top with tuna and grated cheddar.
Sprinkle the breadcrumbs all over the brussel sprouts and bake for another 10-12 minutes or until the breadcrumbs are golden brown.
Garnish with lemon zest.
Recipe Reviews