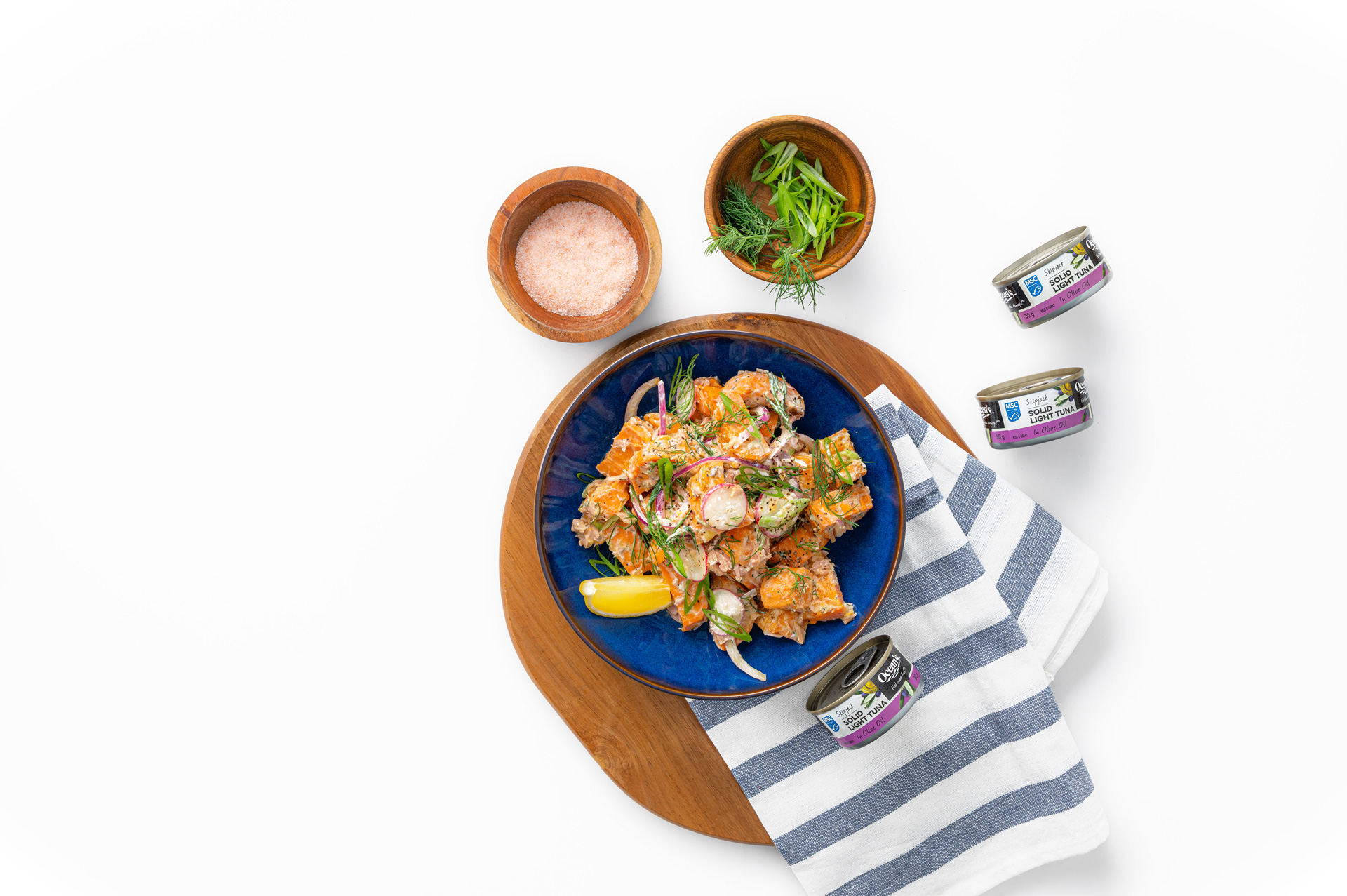 Sweet Potato Salad with Tuna
A bright, delicious, and healthy take on a classic! This part sweet, part savoury salad topped off with creamy, garlicky dressing will leave you wondering how you ever thought salads were boring.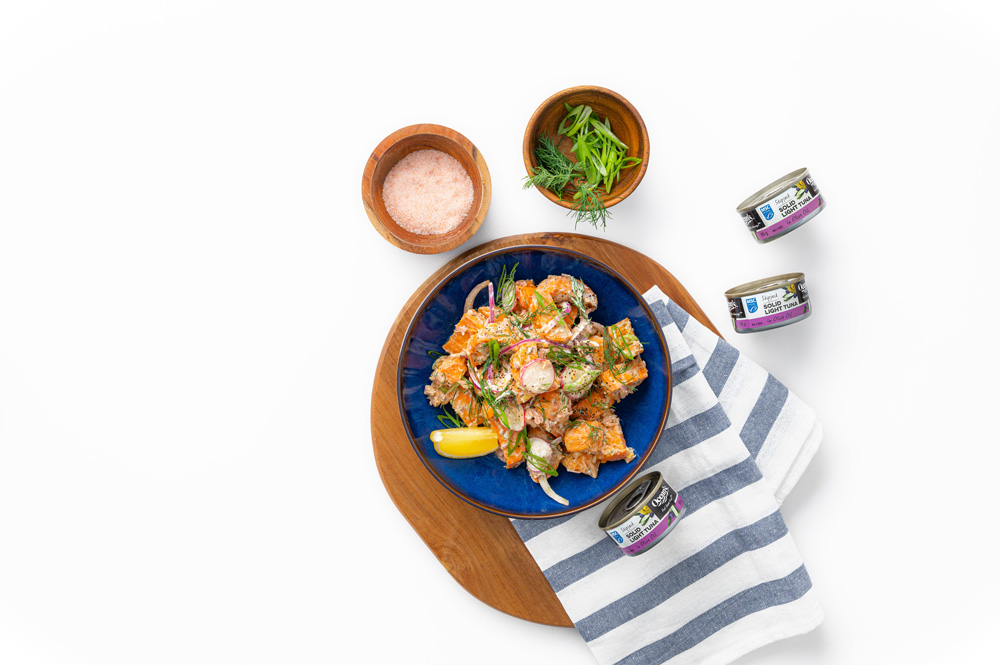 Ingredients
Salad 
2 cans (80G) Ocean's Tuna in Olive Oil, drained
4 sweet potatoes, cut in half lengthwise, and then cut widthwise into ½ inch pieces
2 tbsp olive oil
Salt and pepper, to taste
1/8th red onion, thinly sliced
2 celery stalks, thinly sliced
3 scallions, green and white parts, thinly sliced
¾ cup green olive, halved
¼ cup dill, roughly chopped
Dressing
½ cup Greek yogurt
2 tbsp buttermilk
1 garlic clove, grated
1 tbsp dill, chopped
¼ lemon, squeezed
Pinch of salt and pepper
Product Used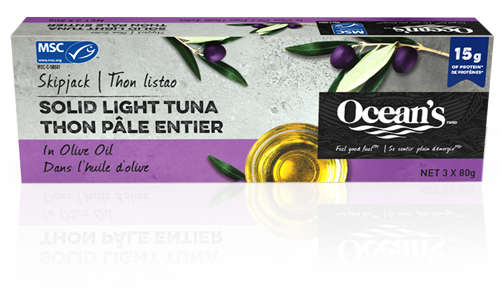 Solid Light Tuna in Olive Oil
Directions
Preheat the oven to 400F.
Toss the sweet potatoes in olive oil and season with salt and pepper. Line a baking sheet with parchment paper and spread the sweet potatoes out on the baking sheet in a single layer. Bake for 25-30 minutes, flipping halfway through, or until easily pierced with a fork.
Meanwhile, make the dressing. Add all ingredients to a bowl and whisk well to combine.
Add the cooked sweet potatoes to a large bowl with the other salad ingredients.
Toss with dressing, garnish with dill, and serve.
Recipe Reviews