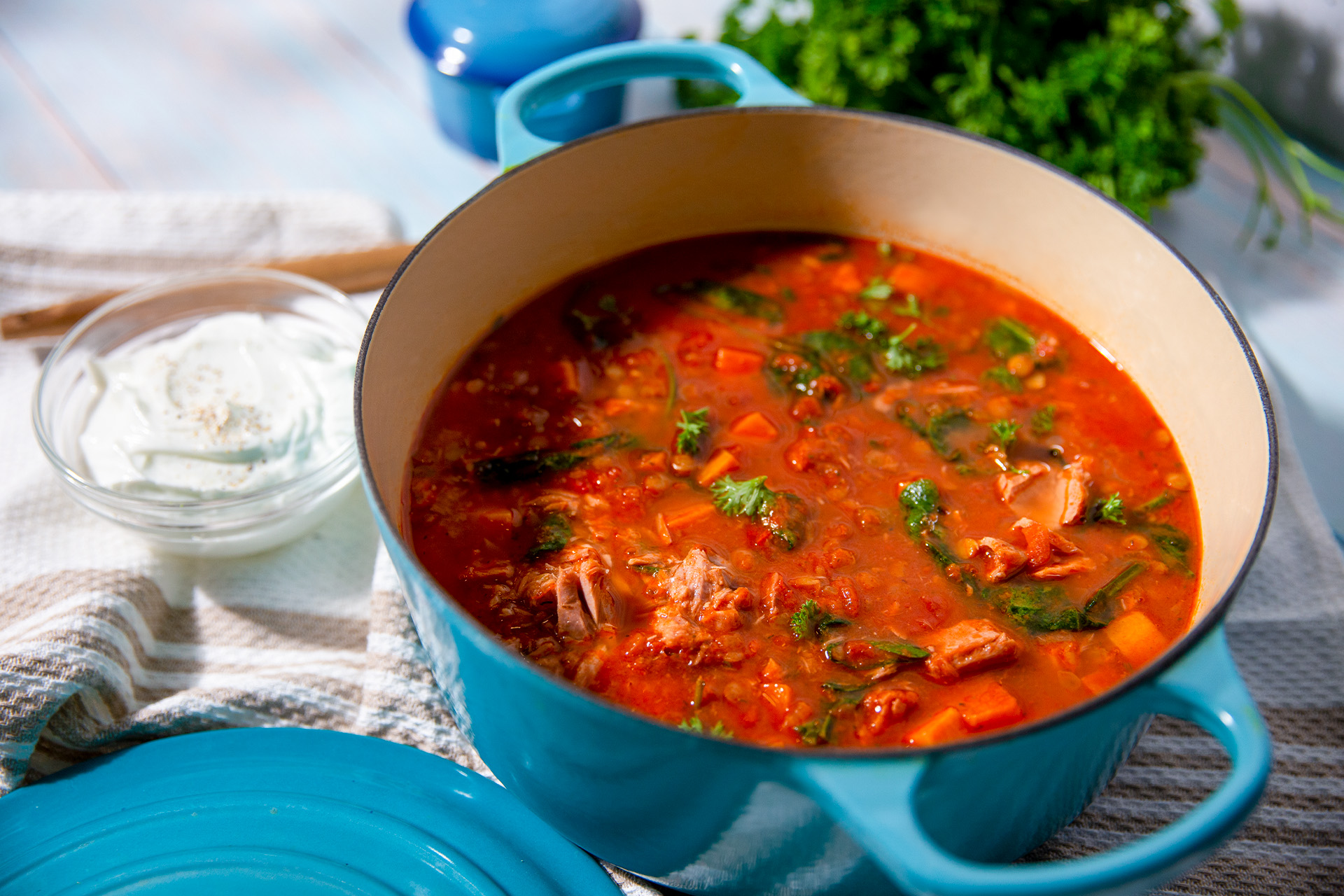 Sweet Potato Lentil Stew with Tuna
Ingredients
3 tbsp coconut oil

 

1 yellow onion, diced 

 

3 cloves of garlic, minced

 

1 1-inch piece of ginger, minced

 

3 stalks of celery, diced

 

2 large carrots, diced

 

2 tbsp curry powder

 

2 tbsp tomato paste

 

3 sweet potatoes, peeled and cut into 1-inch cubes

 

1 cup dried green lentils, rinsed 

 

4 cups vegetable stock

 

1 jar (530ml) Authentica Siciliana sauce

 

2 cans (170g) Ocean's Flaked Albacore Tuna, drained

 

4 cups spinach

 

1 cup cilantro, to garnish

 

½ cup plain yogurt, for serving

 

Salt and pepper to taste

 
Product Used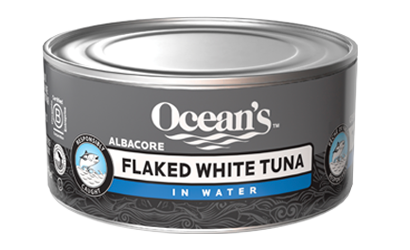 Flaked White Albacore Tuna
Directions
Melt coconut oil in a large pot over medium-low heat. 

 

Add onion, garlic, ginger, celery, carrot and curry powder. Season with salt and pepper. Sauté for 10 minutes until soft and fragrant. 

 

Add tomato paste and sauté for another 3 minutes. Add the dried lentils, sweet potatoes, vegetable stock, and Authentica Siciliana sauce and bring to a simmer. Once simmering, turn the heat down to low, cover, and cook for 15-20 minutes or until the lentils are fully cooked. 

 

Stir in the tuna and spinach. Season with salt and pepper. 

 

Serve with yogurt and cilantro.

 
Recipe Reviews