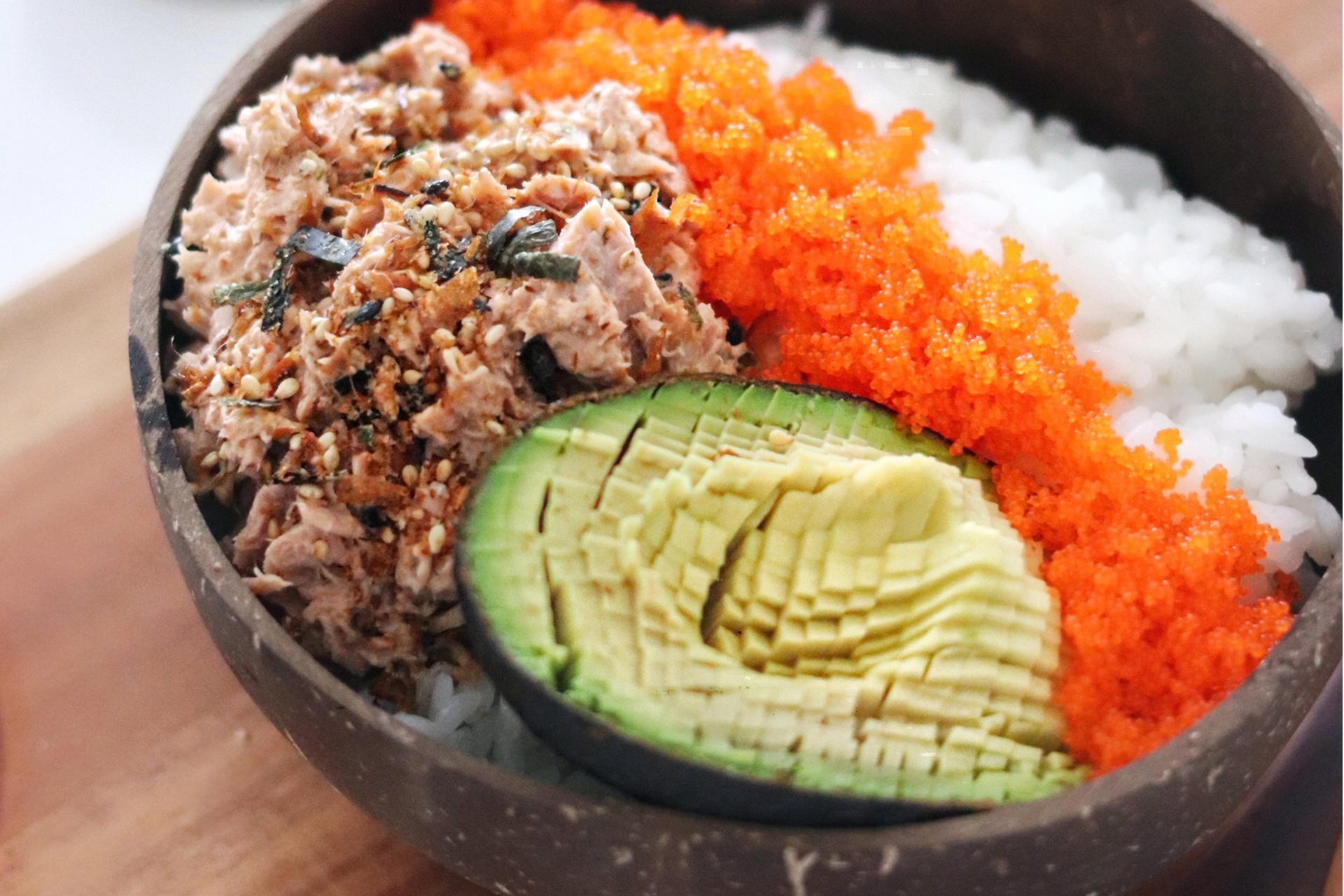 Spicy Mayo Tuna Bowl with Avocado and Masago
Get all the basics of your favourite sushi and turn it into this delicious bowl! A bit of masago, some fresh avocado, and a whole lot of spicy mayo tuna goodness. You won't believe how easy this is to make!
Ingredients
1 cup sushi rice, cooked according to package directions

1 can (170g) Ocean's Pole & Line Flaked Light Tuna, drained

1 ripe avocado, halved

3 tbsp masago (flying fish roe)

1 ½ tbsp furikake seasoning

3 tbsp mayo

1 tbsp Sriracha 

1 tsp sesame oil
Product Used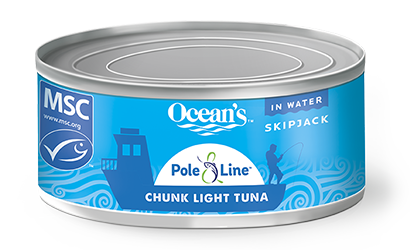 Pole&Line Chunk Light Tuna
Directions
In a small bowl, mix drained tuna, sesame oil, mayo, Sriracha and 1 tbsp of furikake seasoning.

Cut avocado into small cubes or pixelate avocado by slicing paper-thin slices lengthwise first, then make paper-thin crosswise slices.

To assemble your bowl, scoop half of the sushi rice into a bowl, top with Sriracha mayo tuna, avocado, masago

Garnish with leftover furikake seasoning.
Recipe Reviews