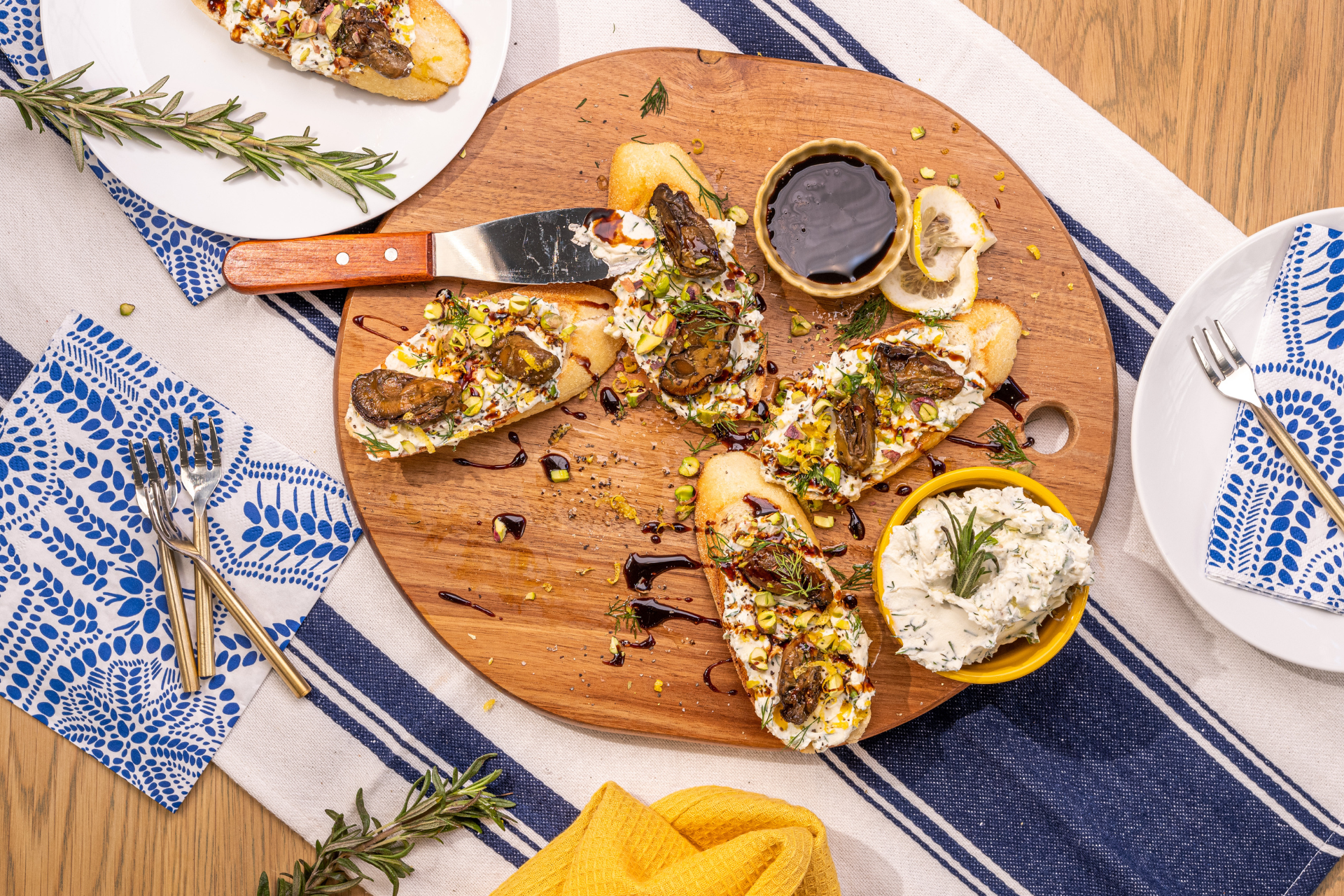 Smoked Oysters on Toast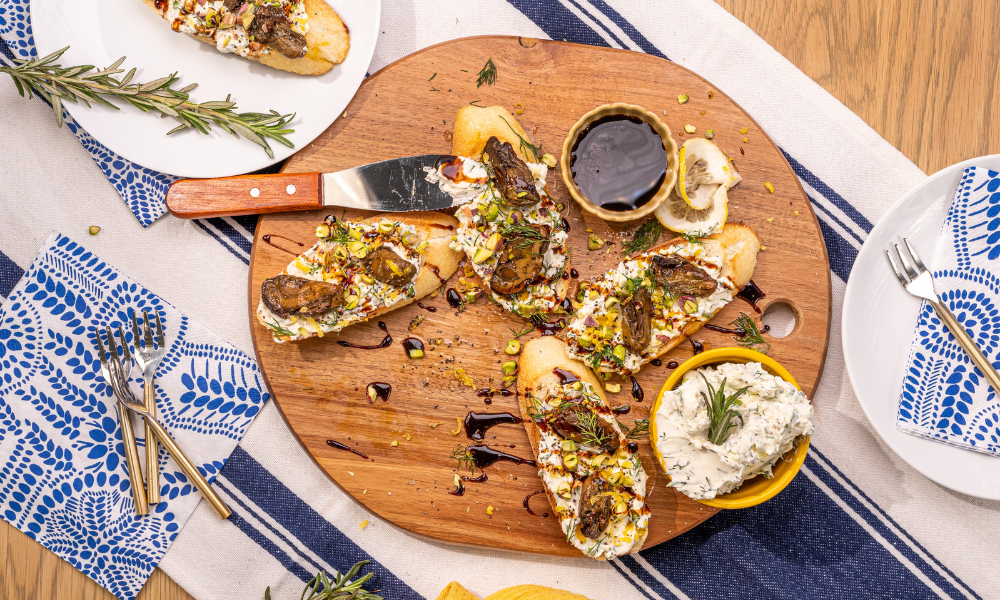 Ingredients
3 tbsp olive oil

1 baguette, sliced on a diagonal into ½ inch thick slices

¾ cup cream cheese

¼ cup sour cream

1 tbsp chives, finely chopped

1 tbsp basil, finely chopped

1 tbsp dill, finely chopped

1 clove garlic, grated 

1 lemon, juiced

2 cans (85g) Ocean's Smoked Oysters in Sunflower Oil, drained
Nonna Pia's Classic Balsamic Glaze, for drizzling 

1 cup roasted pistachio, finely chopped

Salt and pepper to taste
Product Used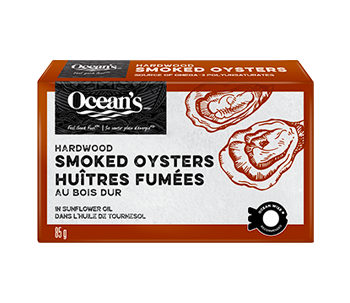 Smoked Oysters in Sunflower Oil
Directions
Preheat the oven to 400

°F

. Brush the baguette with olive oil on both sides and bake in a single layer for 6-9 minutes or until golden brown. Season with salt. 

Add the cream cheese, sour cream, chives, basil, dill, garlic, and lemon juice to a bowl and mix well until combined. Season with salt and pepper. 

Spread the herbed cream cheese onto the crostinis. Top each with smoked oysters, pistachios, and a drizzle of Nonna Pia's balsamic glaze.
Recipe Reviews