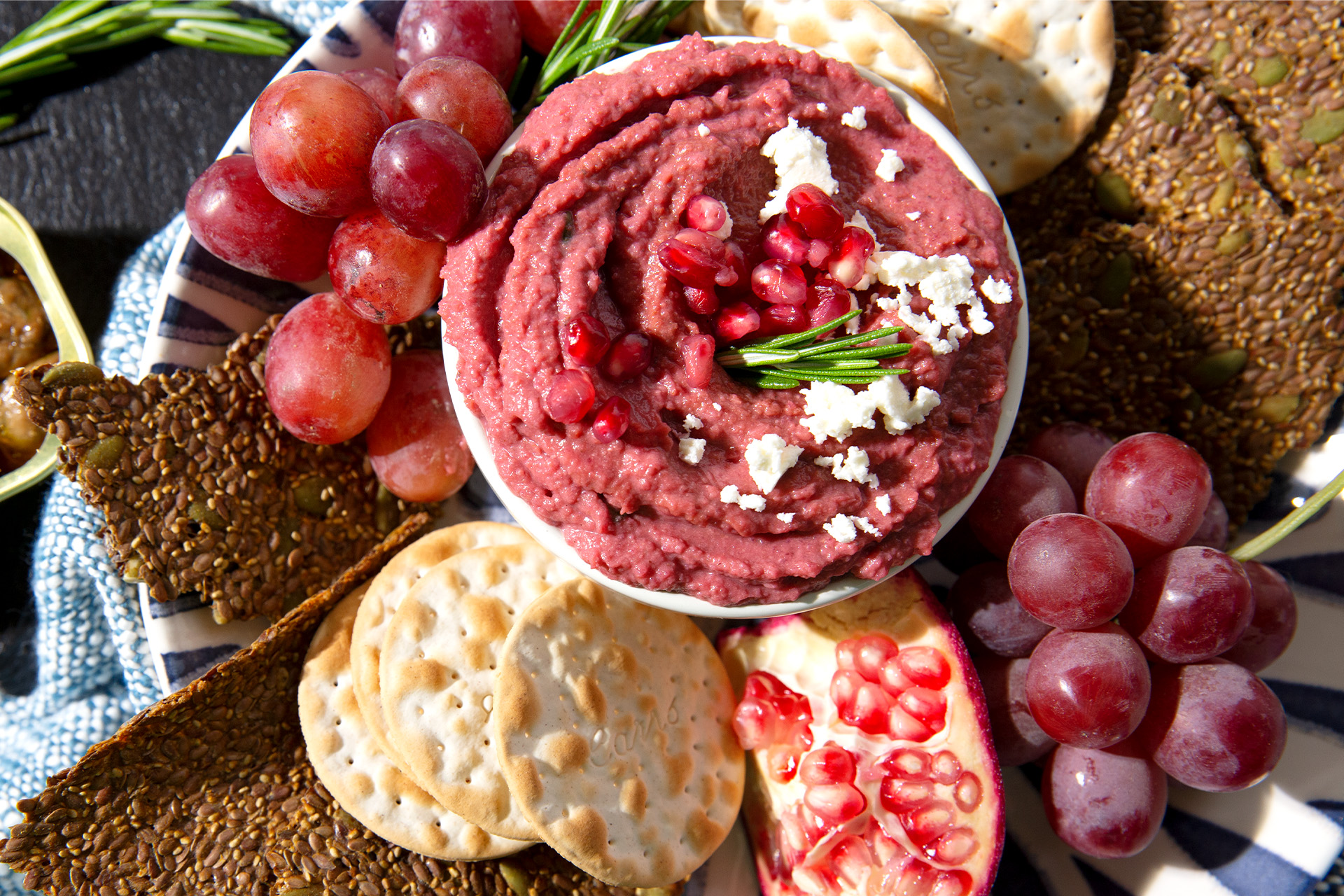 Smoked Oyster Spread
Ingredients
1 medium red beet

 

2 cans cannellini beans, drained and rinsed 

*option to substitute chickpeas

 

1 garlic clove

 

1 tbsp lemon juice

 

4 tbsp Feta cheese, divided

 

1 tbsp fresh rosemary, roughly chopped, divided

 

3 tbsp olive oil

 

1 can (85g) Ocean's Smoked Oysters in Sunflower Oil, drained

 

2 tbsp pomegranate seeds

 

Salt and pepper to taste
Product Used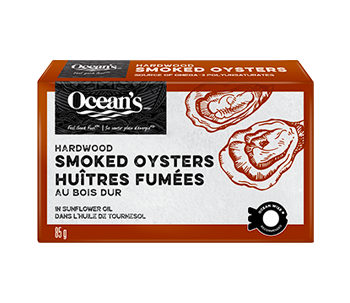 Smoked Oysters in Sunflower Oil
Directions
Steam the beet for roughly 30 minutes until easily pierced with a fork. Run under cold water, peel, and cut into quarters.

 

Add the beet to a food processor with the cannellini beans, garlic, lemon juice, balsamic glaze, 3 tbsp of the feta, ½ tbsp rosemary, olive oil and smoked oysters. Season with salt and pepper. Blend until smooth.

 

Transfer the mixture to a bowl and garnish with the remaining feta, rosemary and pomegranate seeds. Serve with toasted baguette or crackers.

 
Recipe Reviews