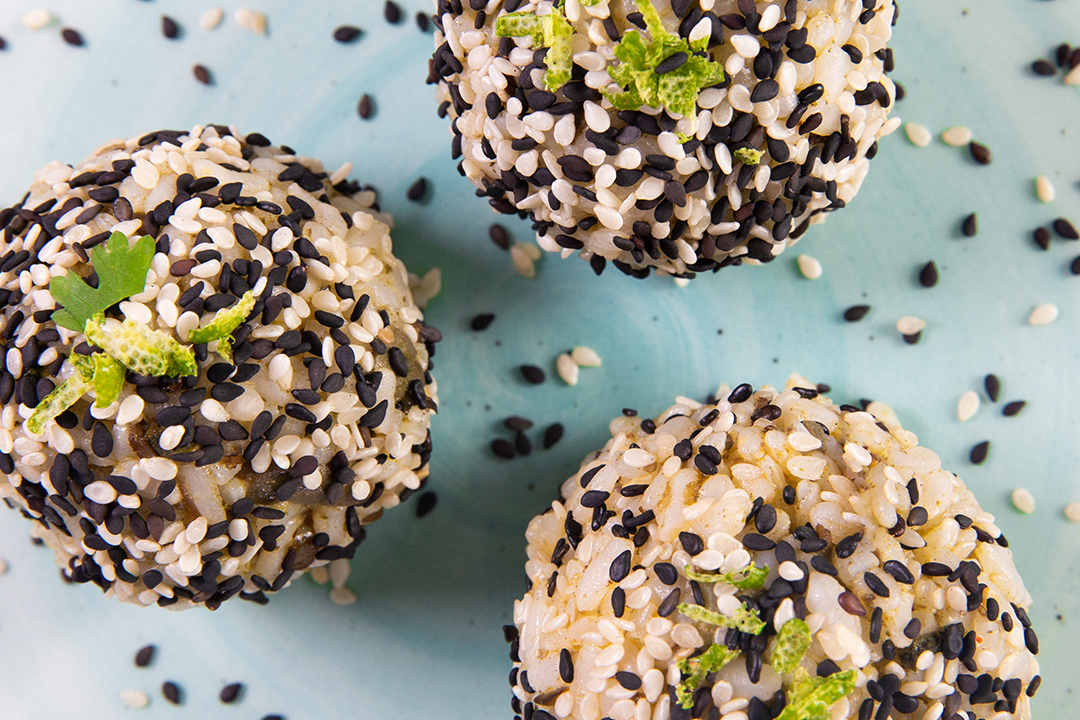 Smoked Oyster Rice Balls
Rice balls are one of the easiest and most versatile appetizers you can make for any occasion! This Smoked Oyster Rice Balls recipe brings out elevated flavours and turns this starter into a real crowd pleaser! You'll be so obsessed in no time.
Ingredients
1 cup short-grain sushi rice

1 ¼ cup cold water

1 tsp salt 

3 tbsp unseasoned rice vinegar 

1 tsp sugar

½ tsp red chili flakes

2 cans (85g

each

) Ocean's Smoked Oysters 

2 tbsp mayonnaise

½ tsp tamari

2 tbsp of black and white sesame seeds 

Cilantro, to garnish
Product Used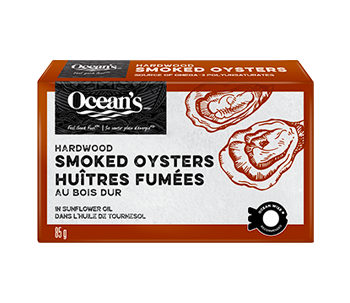 Smoked Oysters in Sunflower Oil
Directions
Rinse rice under cool water several times until the water becomes clear. Drain well. Transfer to a small saucepan with salt and cold water. Bring to a boil. Stir the rice, cover and reduce heat to low. Cook for 15-20 minutes. Remove from heat, keep it covered and let it steam for 10 minutes.

Season rice with rice vinegar, sugar and chili flakes.

Drain oysters. Roughly chop smoked oysters. Mix in a bowl with mayonnaise and tamari. Add to rice and mix all together.

To make the balls, wet your hands and scoop out 1⁄4 cup of rice mix. Gently roll into a ball while pressing firmly to ensure it stays together.

Add black and white sesame seeds to a bowl and mix to combine. Roll the balls in the sesame to coat. Garnish with cilantro.
Recipe Reviews