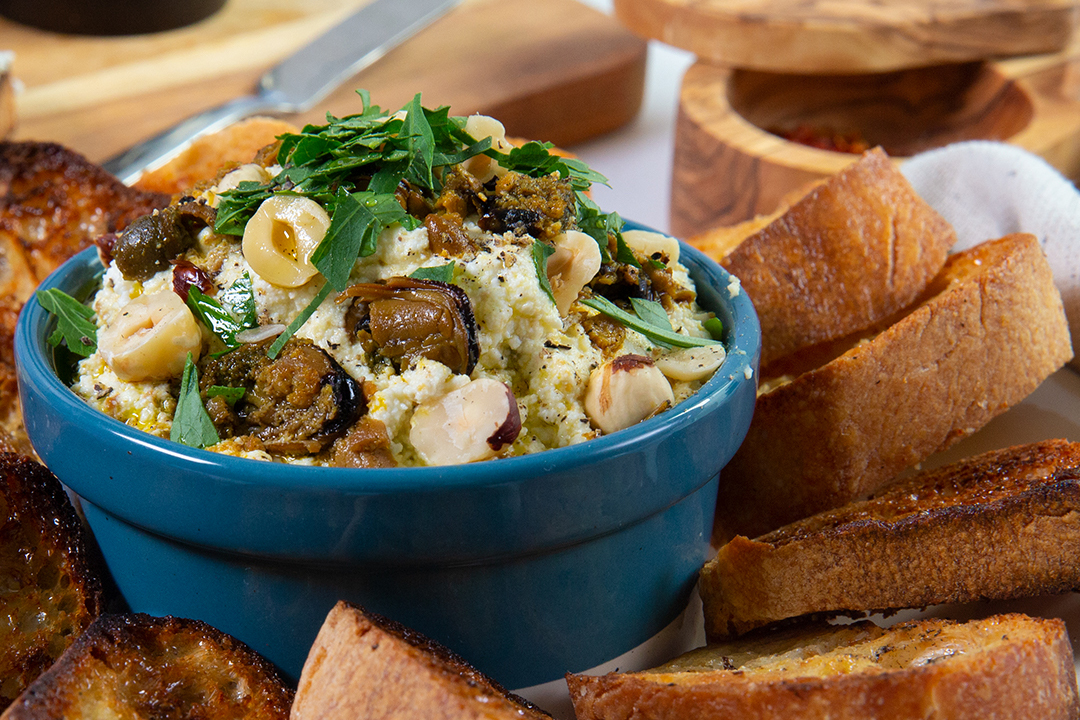 Smoked Mussels, Hazelnut And Ricotta Crostini
A crispy crostini toppings recipe with delicious smoked mussels, aromatic hazelnut, and smooth ricotta cheese. Definitely a crowd-pleaser to start off a casual dinner or an elevated snack for the perfect pick-me-up! It's so easy!
Ingredients
1 baguette

2 cans (85g) Ocean's Whole Smoked Mussels

1 cup ricotta

2 tbsp lemon juice

½ cup hazelnuts, skinless 

½ cup parsley, chopped

Salt, to taste

Cracked black pepper
Product Used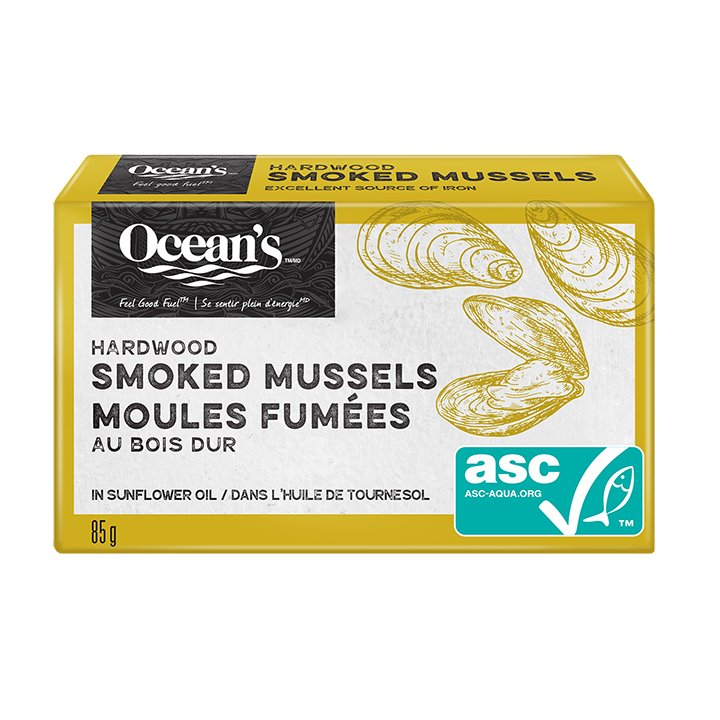 Whole Smoked Mussels
Directions
Preheat oven to 350°F.

Thinly slice baguette. Brush olive oil on both sides and lightly season with salt. Bake in the oven until brown and crispy, 8-12 minutes.

Simultaneously, roast the hazelnuts on a baking sheet for 10-15 minutes, watching to make sure they don't burn. Once cooled, roughly chop the hazelnuts.

Drain mussels. Put aside.

Mix ricotta with lemon and salt.

To prepare, spread ricotta mixture on the baguette. Top with mussels, chopped hazelnuts, and garnish with parsley and cracked pepper.
Recipe Reviews