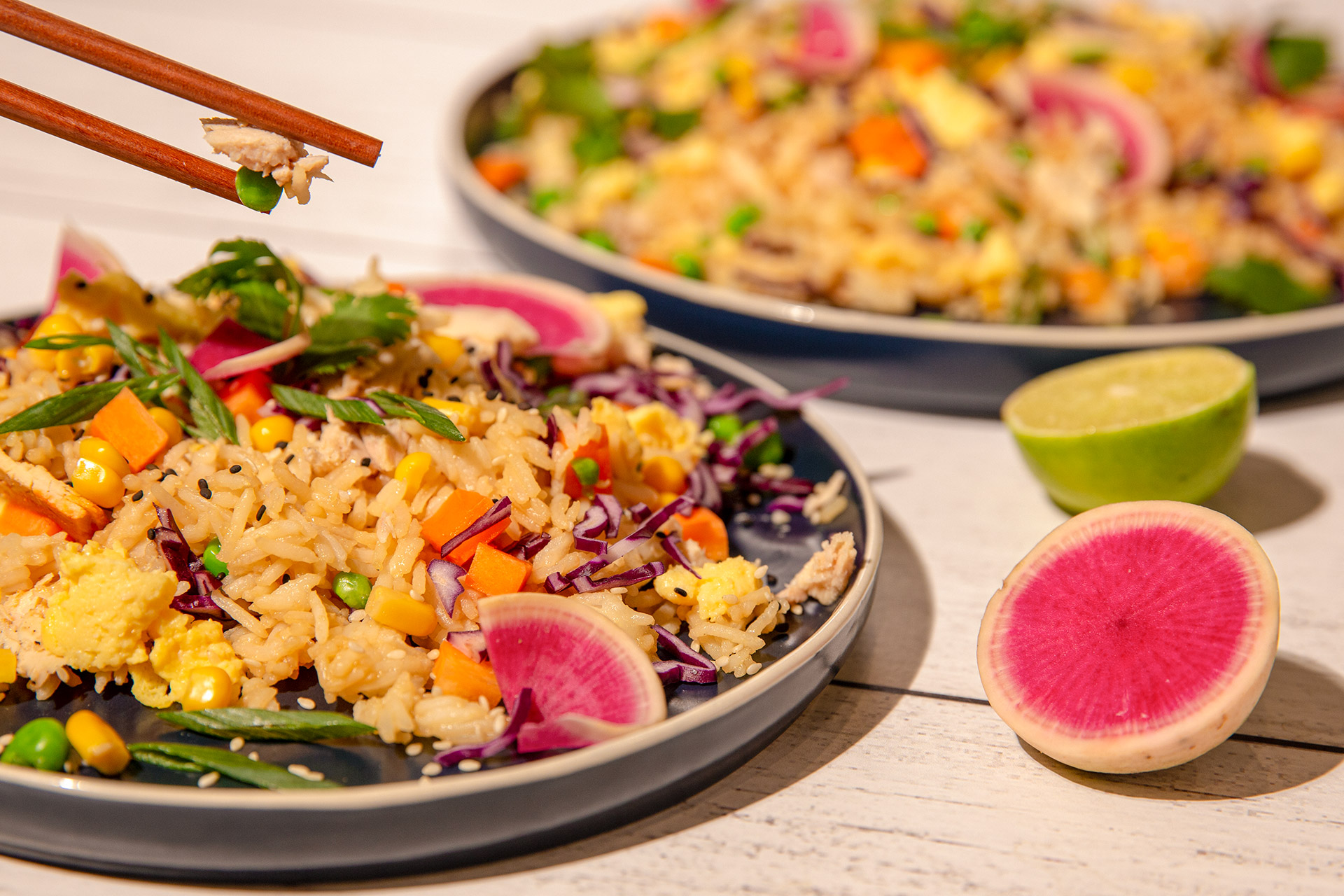 Tuna Fried Rice
Ingredients
3 cups cooked short grain white rice, refrigerated
2 tbsp unsalted butter
2 eggs, beaten
6 scallions, white and green parts, thinly sliced, divided
3 garlic cloves, minced
1 1-inch nub of ginger, minced
1 large carrot, thinly sliced
1 cup red cabbage, thinly sliced
1 cup green peas, thawed
1 can (170g) Ocean's Flaked White Tuna, drained
2 tbsp tamari or soy sauce
1 tbsp sesame oil
2 tbsp rice vinegar
½ cup radish, thinly sliced
Toasted sesame seeds, to garnish
Product Used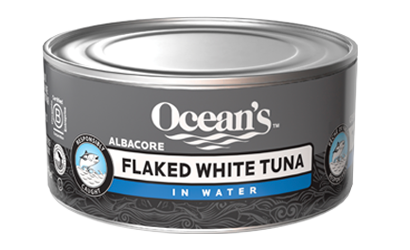 Flaked White Albacore Tuna
Directions
Heat 1 tbsp butter in a large skillet over medium-high heat. Use a spatula to scramble the eggs for 2 minutes. Season with a pinch of salt and set aside. Wipe out the skillet, if needed.
Turn the heat down to medium and add 1 tbsp unsalted butter to the same skillet. Add white parts of the scallion, garlic, ginger, carrot and cabbage and cook for 10 minutes or until fragrant. Don't stir too often as you want to develop some colour on the vegetables. Season with salt and pepper.
Add in the cold rice, green peas, scrambled eggs and tuna. Stir to combine and cook for 5 minutes or until heated through.
Add in the tamari, sesame oil and rice vinegar.
Garnish with the green parts of scallion, radish and sesame seeds. Serve.
Recipe Reviews