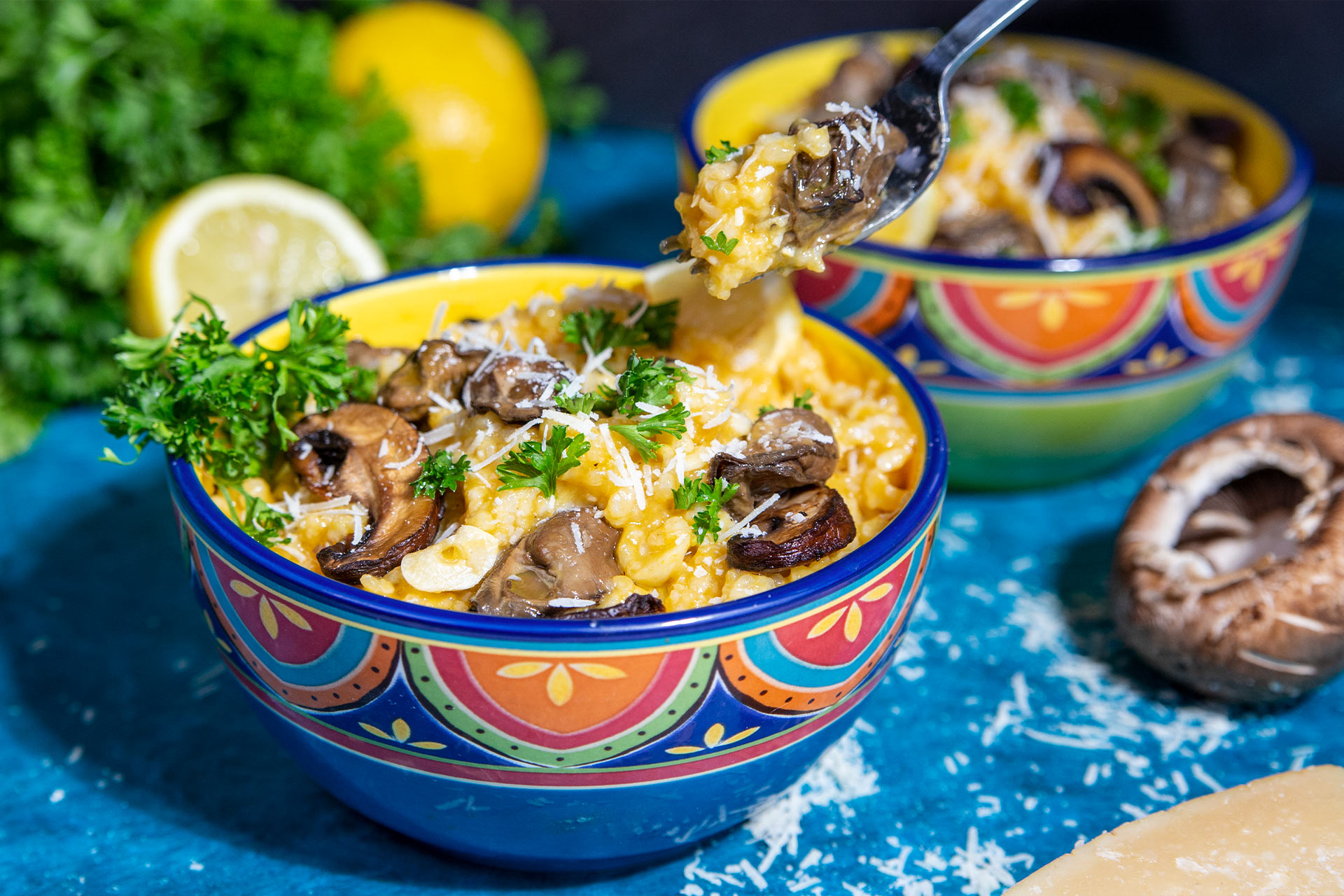 Oyster Risotto
Ingredients
2 tbsp unsalted butter
450g crimini mushrooms, cleaned and sliced
1 small yellow onion, diced
3 cloves garlic, thinly sliced
8 tbsp lemon juice (juice from 2 lemons)
1 ½ cups Arborio rice
6 cups chicken broth
1 can (85g) Ocean's Smoked Oysters in Sunflower Oil, drained
1 cup parmesan cheese, grated
2 tbsp parsley, finely chopped
Salt and pepper to taste
Product Used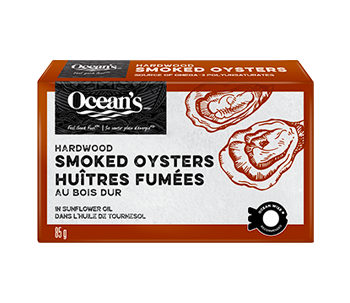 Smoked Oysters in Sunflower Oil
Directions
Melt butter in a dutch oven or heavy-bottomed pot over medium-high heat.
Add the mushrooms and cook for 7-8 minutes or until they start to get golden brown and have released their liquid. Add the onion and garlic and cook for 3 minutes or until fragrant. Season with salt and pepper.
Add 4 tbsp of the lemon juice and use a wooden spoon to scrape up all of the browned bits from the bottom of the pan. Cook until the lemon juice has evaporated.
In a separate pot, bring the chicken broth to a simmer over medium-high heat.
Add the rice to the pot with the onions and garlic and stir to combine. Saute for 3-5 minutes or until the rice turns translucent on the edges. Turn the heat down to low.
Add the warmed chicken broth ½ cup at a time and stir until all the liquid has absorbed. Repeat this step until all of the broth has been used and the rice is al dente, 40-45 minutes.
Add in the oysters, remaining lemon juice and parmesan cheese and stir. Taste for seasoning. Adjust if necessary.
Garnish with parsley.
Recipe Reviews