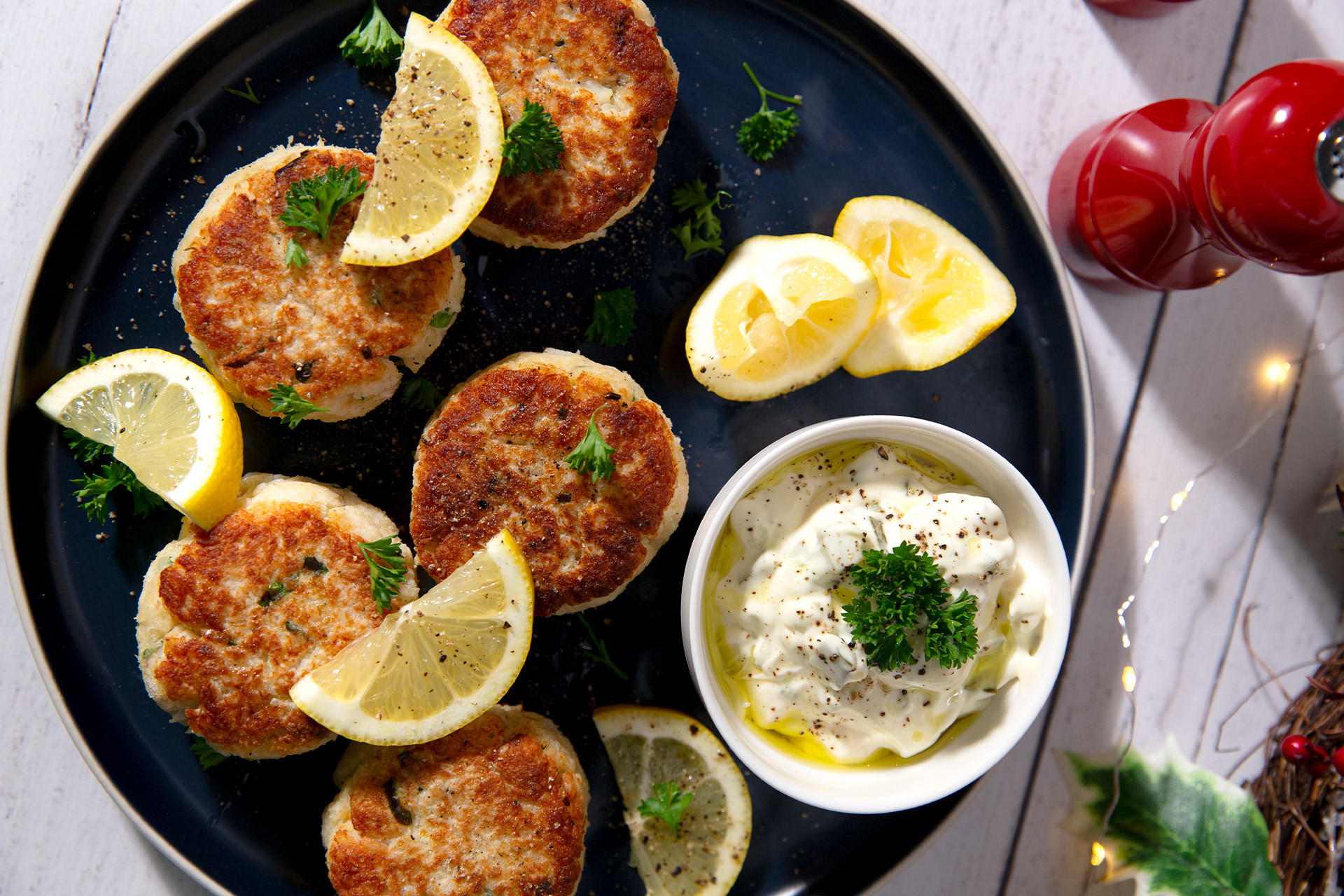 Mini Crab Cakes
Ingredients
3 tbsp canola oil

 

3 tbsp mayo 

 

1 egg

 

1 tsp Worcestershire

 

1 tsp Dijon mustard

 

1 clove of garlic, minced

 

1 tsp Old Bay seasoning 

 

1 lemon, zest, and juice

 

4 cans (170g) Ocean's Wild Crabmeat, drained

 

1 cup panko breadcrumbs

 

3 tbsp chives, thinly sliced

 

Lemon, for serving

 

Tartar sauce, for serving

 

Salt and pepper to taste
Directions
In a small bowl, whisk the mayo, egg, Worcestershire, Dijon, garlic, Old Bay seasoning, lemon juice, and lemon zest. 

 

In a separate bowl, combine the crabmeat, breadcrumbs, and chives. Add the mayo mixture, season with salt and pepper, and mix well.

 

Form the mixture into 8 patties. 

 

Heat ½ of the oil in a large skillet over medium-high heat. Once the oil is shimmering, add 4 of the crab cakes. Cook for 3-5 minutes or until golden brown and crispy, flip, and cook for another 3-5 minutes. Repeat with the remaining crab cakes.

 

Serve with extra lemon and tartar sauce. 

 
Recipe Reviews