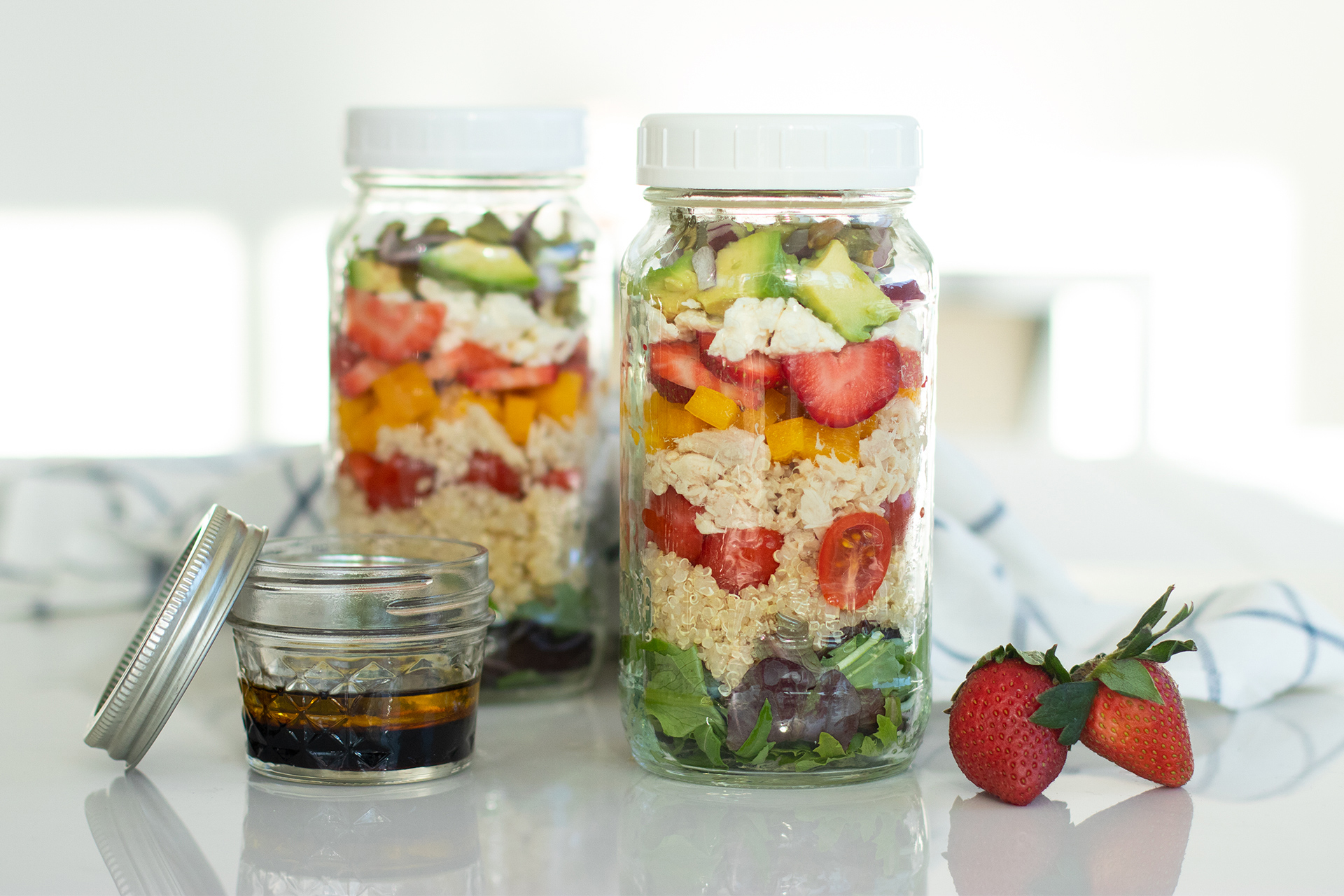 Mason Jar Tuna Rainbow Power Salad
If you are obsessed with mason jar everything like us, don't miss this recipe! Our Mason Jar Tuna Rainbow Power Salad is a real nutrition powerhouse, perfect for lunch or no-mess weeknight dinner. It's so convenient to bring on the go or have stocked up in your fridge!
Ingredients
8 cups of mixed greens

2 cans (170g) Oceans Solid Albacore Tuna, drained

2 cups quinoa, cooked according to package directions

1 cup strawberries, sliced

1 cup cherry tomatoes, halved

1 yellow pepper (approx 1 cup), diced

¼ cup red onion, diced

1 avocado, cubed

¼ cup feta cheese, crumbled

¼ cup  sunflower seeds
DRESSING:
3 tbsp extra virgin olive oil

3 tbsp balsamic vinegar

2 tsp Dijon mustard

1 tsp honey

Coarse salt and freshly cracked pepper to taste

1 clove garlic, minced *optional
Product Used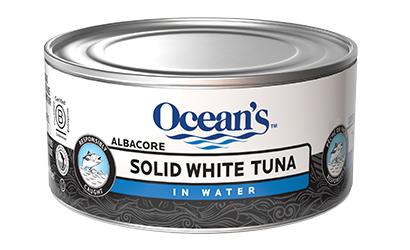 Solid White Albacore Tuna
Directions
Cook Quinoa according to package directions.

Combine all salad dressing ingredients in a small bowl or jar. Whisk until well combined and set aside.

To make your mason jar salads, start by dividing the dressing evenly into the bottom of 4 large mason jars.

Next, layer your ingredients in the preferred order.

Enjoy immediately or store in the fridge for up to 4 days.
Tips and Tricks
Try a unique grain like millet or wheat berries in place of the quinoa for something different!
Recipe Reviews