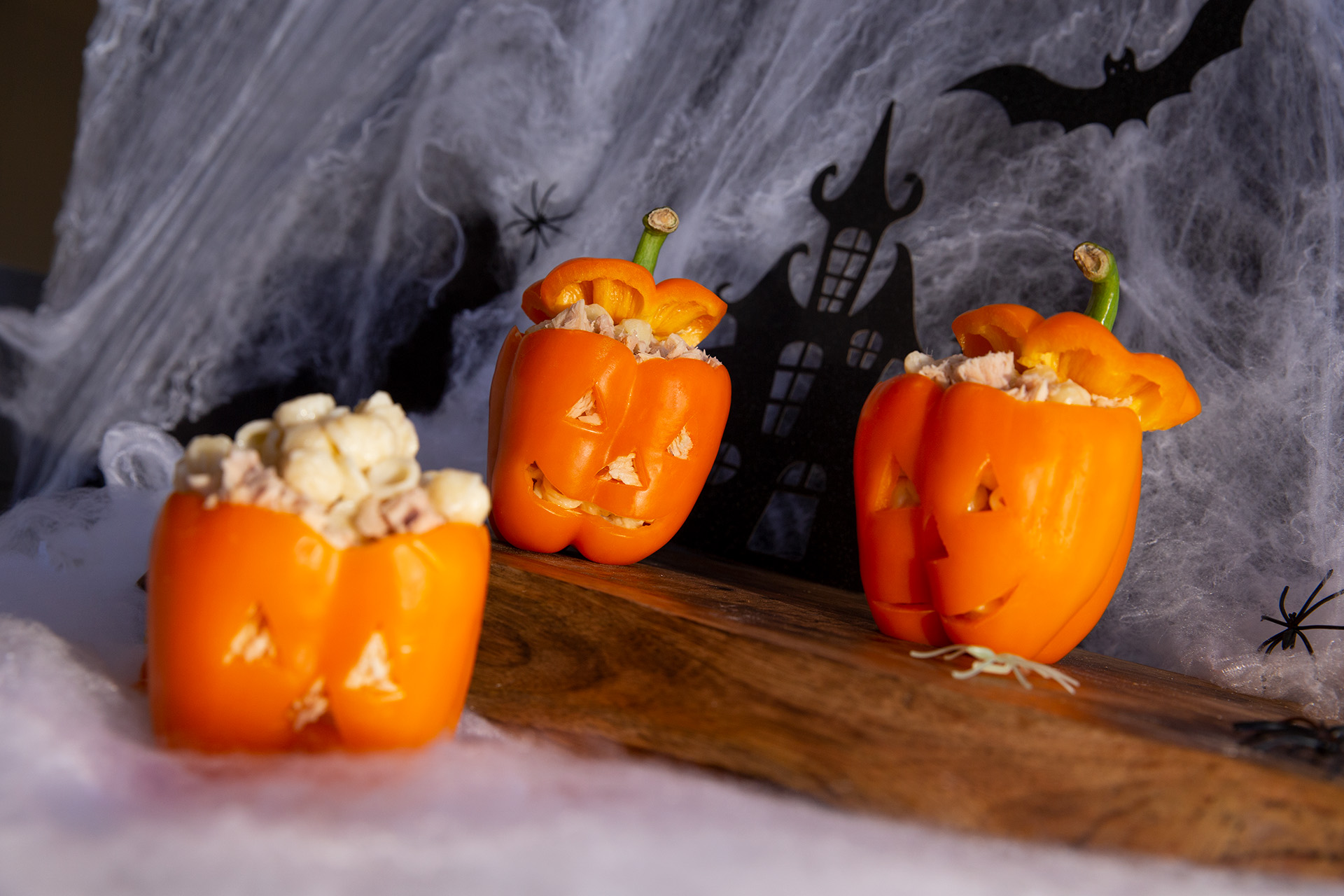 Mac-o'-Lantern
Ingredients
6 orange bell peppers, preferably with the green stems intact

 

150g macaroni

 

2 tbsp unsalted butter

 

2 tbsp flour

 

1 ½ cup heavy cream

 

1 ½ cup cheddar cheese

 

½ cup parmesan cheese

 

1 can (170g) Ocean's Solid Albacore Tuna, drained

 

Salt and pepper to taste

 
Product Used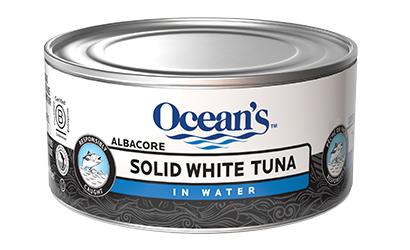 Solid White Albacore Tuna
Directions
Cut the tops off of the bell peppers and use a spoon to scoop out the white pith and seeds from the inside. Use a paring knife to carve a jack-o-lantern face into each pepper. Reserve the tops. 

 

Cook macaroni in a pot of salted boiling water. Reserve ½ cup of the pasta water. Strain the macaroni and run under cold water. 

 

Meanwhile, melt butter in a saucepan over medium-low heat. Once melted, add in flour and whisk to combine. Cook for 1 minute, whisking often. Pour in your cream, a little bit at a time, and constantly whisk until smooth. 

 

Add both cheeses to the pan and whisk to combine. 

 

Add in the tuna and season with salt and pepper. 

 

Stir in the macaroni noodles and reserved pasta water. 

 

Remove from heat and let sit for 5 minutes before filling the peppers with macaroni and cheese. 

 

Serve. 

 
Recipe Reviews