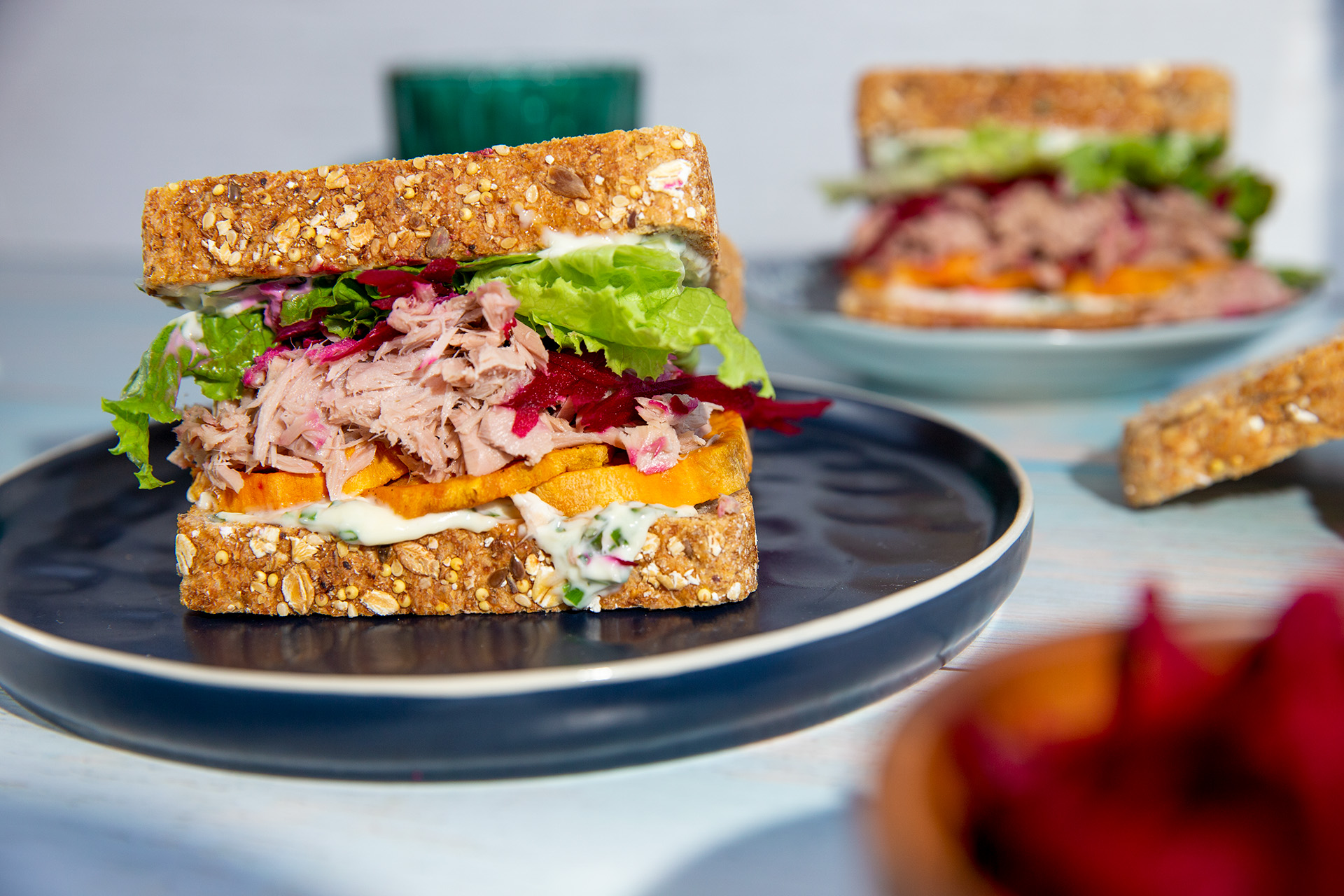 Loaded Sandwich
Ingredients
8 pieces thick cut bread

 

1 sweet potato, cut widthwise into ¼ inch coins

 

4 tbsp mayo

 

2 tbsp basil, roughly chopped

 

1 clove of garlic, grated

 

1 red beet, grated 

 

3 cans (170g) Ocean's Chunk Light Tuna, drained

 

8 pieces of lettuce

 

Sprouts or microgreens

 

Salt and pepper to taste

 
Product Used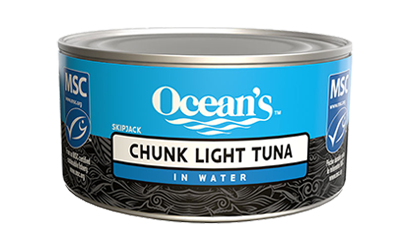 Chunk Light Tuna
Directions
Preheat the oven to 400°F.

 

Brush the sweet potato coins with olive oil and season with salt and pepper. Bake for 20-25 minutes or until easily pierced with a fork. 

 

Meanwhile, mix the mayo, basil and garlic in a small bowl. Season with salt and pepper. 

 

Toast the bread. 

 

Spread the mayo on all 8 pieces of toasted bread. 

 

Layer each sandwich with the roasted sweet potato, grated beets, tuna, lettuce and microgreens. 

 
Recipe Reviews