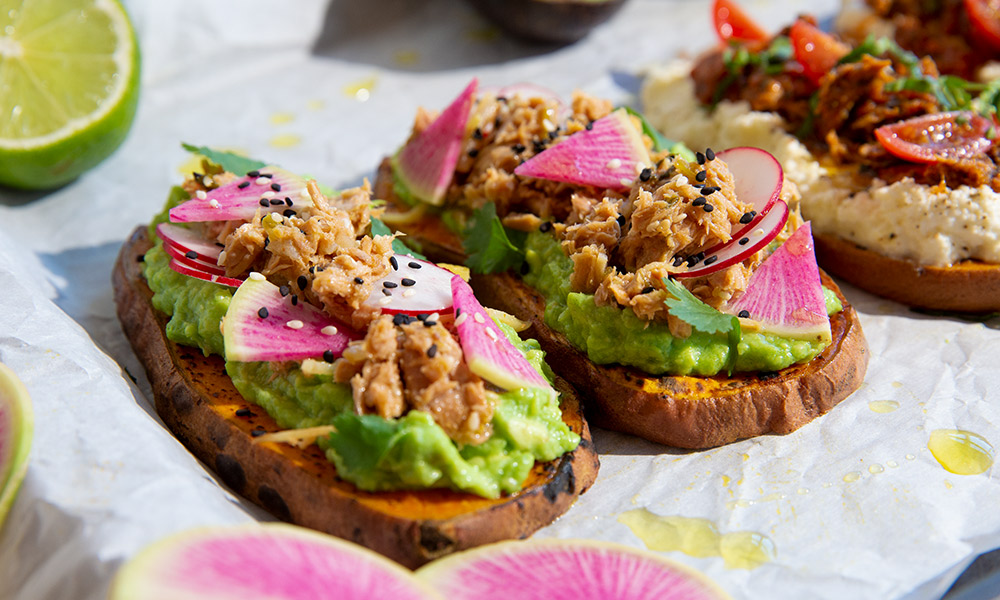 Ginger Lemon Sesame Tuna, Avocado & Radish Sweet Potato Toast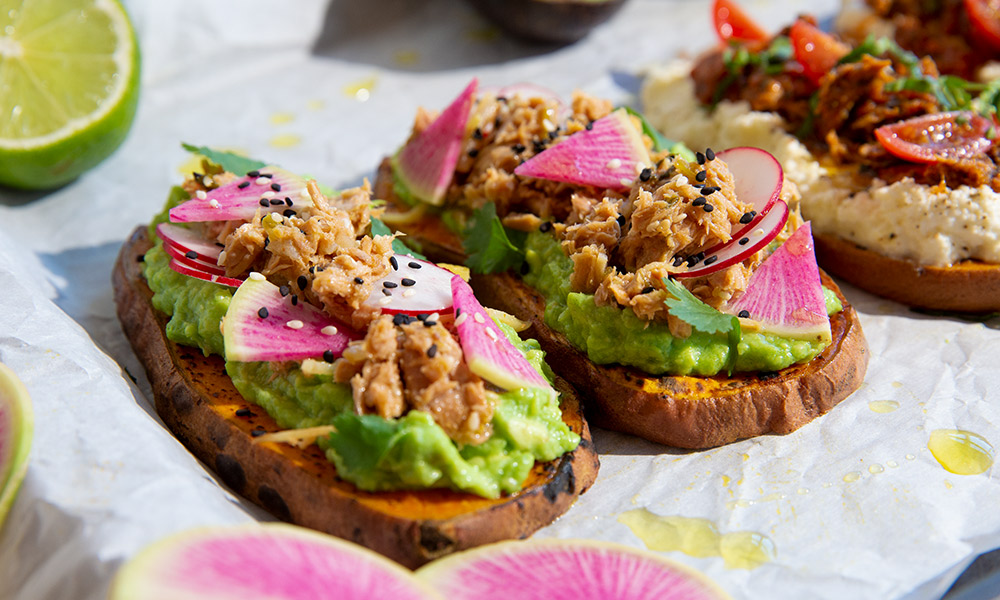 Ingredients
1 large sweet potato

 

½ tbsp oil

 

1 avocado

 

1 tsp ginger, grated

 

1 lemon, juice

 

1 can (170g) Ocean's Flaked Light Tuna, drained

 

2 radishes, sliced paper thin

 

¼ cup cilantro, to garnish

 

1 tbsp toasted sesame seeds to garnish

 

Salt to taste 

 
Product Used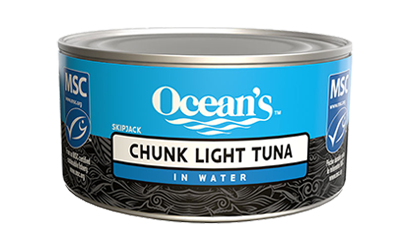 Chunk Light Tuna
Directions
Preheat the oven to 425°F. Line a baking sheet with parchment paper. 

 

Slice the sweet potato lengthwise in ¼ inch thick slices. Depending on the size of your sweet potato, this should yield 3-4 slices. Brush both sides of each slice with oil. Roast for 15-20 minutes, flipping halfway through. They should be easily pierced with a fork. 

 

Meanwhile, use a fork to roughly mash the avocado, ginger and lemon juice. Season with a pinch of salt. 

 

Remove the sweet potato from the oven and let cool for 5 minutes. Top each slice with avocado, tuna, radish, cilantro and sesame seeds.
Recipe Reviews