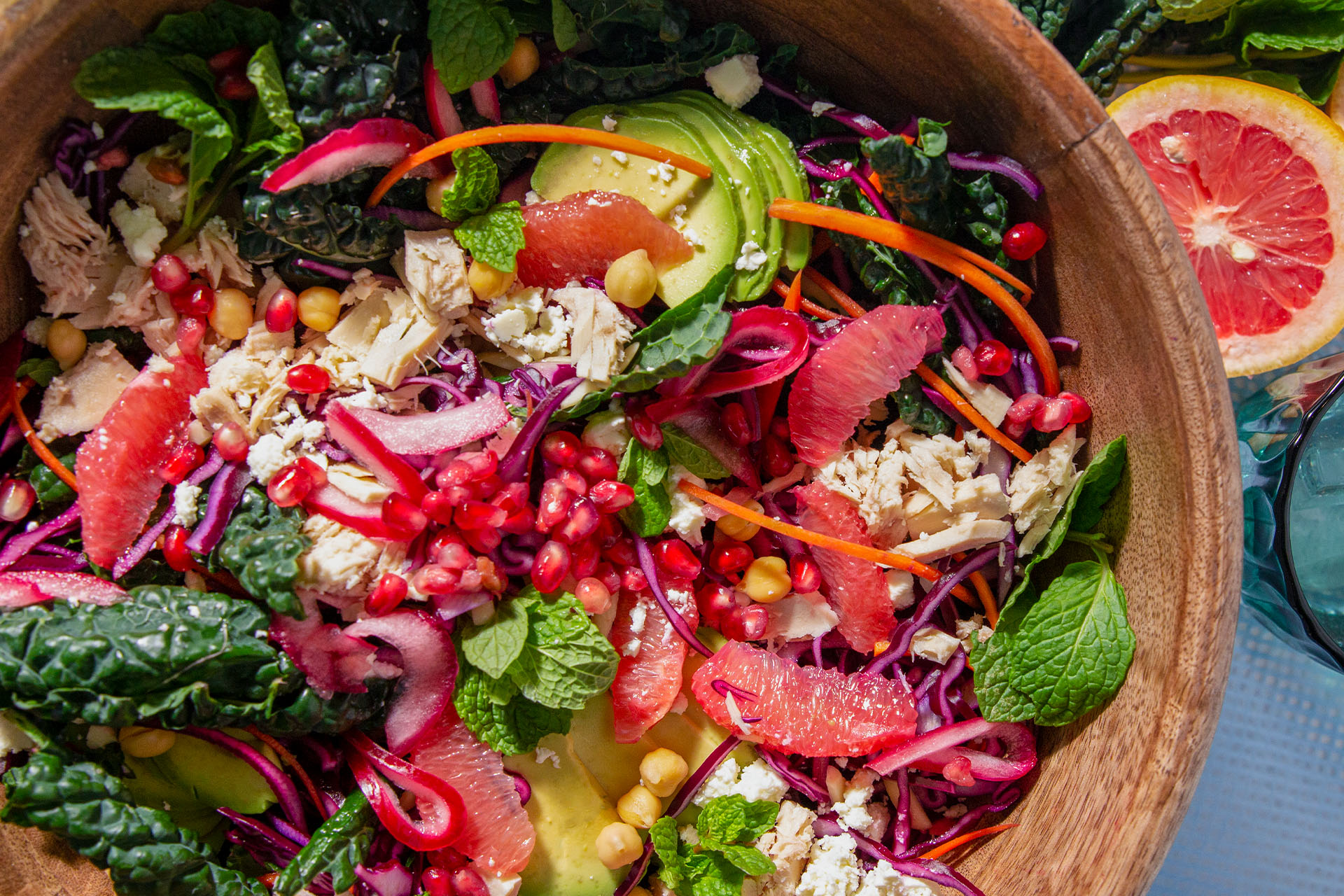 Spring Salad
Ingredients
For the dressing: 
3 tbsp olive oil

 

1 tbsp Dijon mustard

 

1 small clove of garlic, minced

 

1 tbsp maple syrup

 

1 tbsp rosemary, chopped

 

Salt and pepper to taste




 
For the salad: 
2 grapefruits

 

4 cups kale, destemmed and thinly sliced 

 

4 cups purple cabbage, shredded

 

2 large carrots, shredded

 

¼ cup red onion, thinly sliced

 

1 can chickpeas, drained and rinsed

 

3 cans (170g) Ocean's Solid Albacore Tuna, drained

 

2 avocados, thinly sliced

 

4 tbsp Feta cheese

 

½ cup slivered almonds

 
Product Used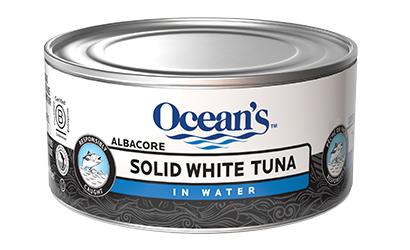 Solid White Albacore Tuna
Directions
In a small bowl, whisk together the salad dressing ingredients. 

 

To cut the grapefruit, cut both the top and bottom off. Stand the grapefruit upright and use a sharp knife to cut downward along the edge to remove the peel and pith. Place grapefruit on its side and slice along each side of the membrane to cut out wedges. 

 

Toss all salad ingredients together in a large bowl with the dressing and serve. 

 
Recipe Reviews