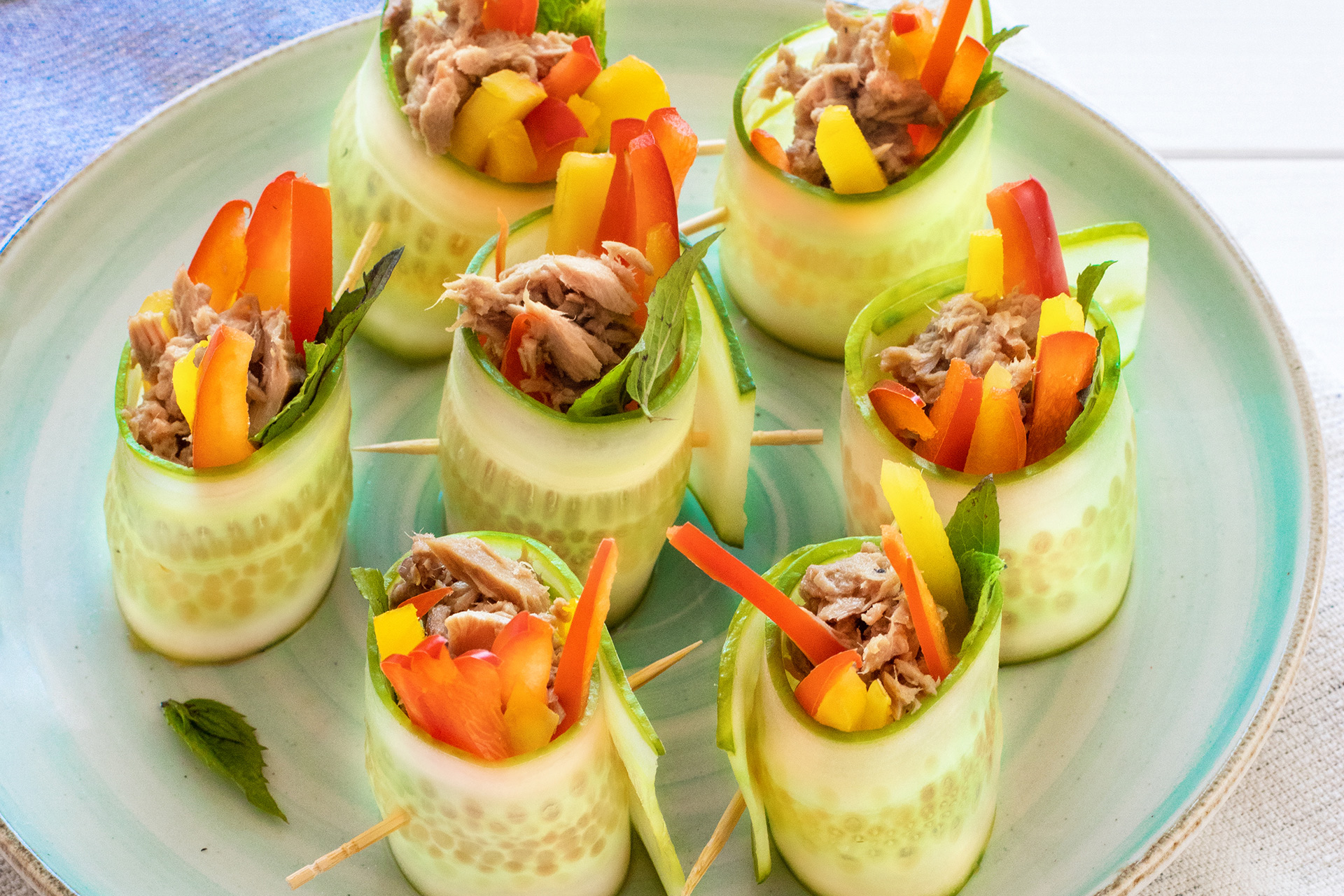 Tuna Cucumber Roll Ups
Whether it's just a casual Friday gathering or a summer party, let's roll! Don't leave everyone starving while they wait for the main dish and treat your guests to our Tuna Cucumber Roll Ups.
Ingredients
1 field cucumber, cut in half widthwise and then sliced into ½ cm lengthwise strips

1 can (170g) Ocean's Chunk Light Tuna, drained

½ mango, peeled and julienned

½ red pepper, julienned

40 mint leaves

Coarse salt to taste
SPICY PEANUT SAUCE:
¼ cup warm water

¼ cup creamy peanut butter

1 tbsp soy sauce

1 tsp Sriracha

1 clove garlic, minced or grated

Salt to taste
Product Used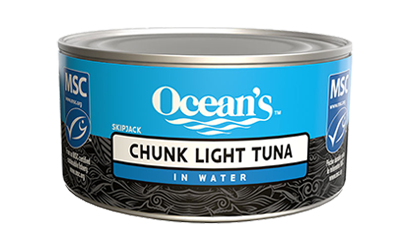 Chunk Light Tuna
Directions
In a medium bowl, combine all sauce ingredients. Whisk with a fork to combine well. Adjust to taste, and set aside.

Use a mandoline or vegetable peeler to slice cucumber into long thin slices.

Starting at one of the cucumber strip, layer a few pieces each of the mango and red pepper, followed by a spoonful of tuna and two mint leaves. Roll up and poke a toothpick all the way through to keep the roll up in tact. 

Repeat with remaining cucumber slices. If you have any extra ingredients left, feel free to stand the cucumber slices up and stuff with extra filling or save to use for salads or a snack.
Tips and Tricks
Replace mango with pineapple.
Recipe Reviews