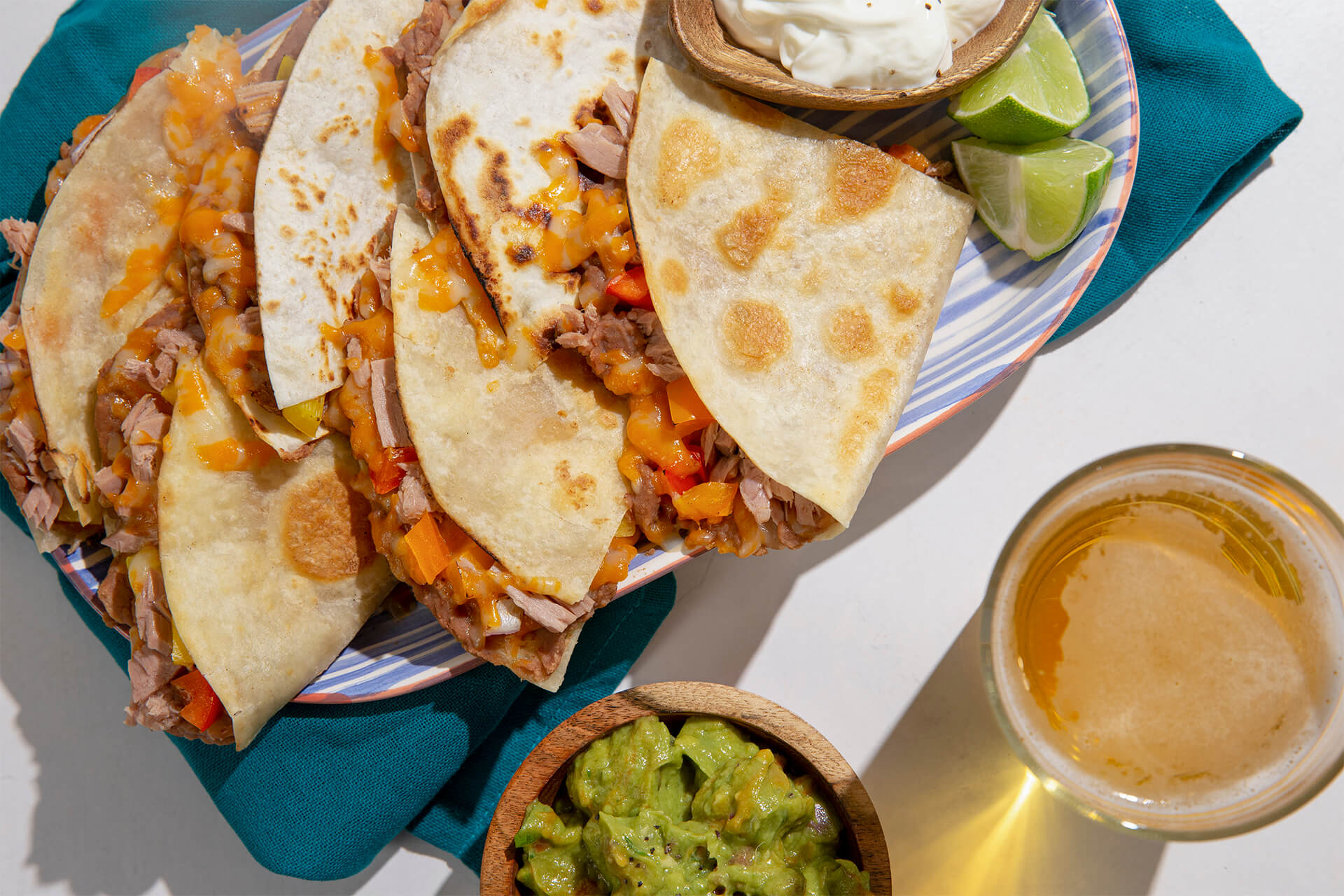 Cheesy Tuna Quesadillas
Ingredients
4 large flour tortillas

 

1 cup refried black or refried pinto beans

 

½ cup red pepper, diced

 

¼ cup red onion, diced

 

2 cans (170g) Ocean's Chunk Light Tuna, drained

 

1 cup packed cheddar cheese, grated

 

2 tbsp unsalted butter 

 

Sour cream, salsa and / or guacamole, to serve

 

Cilantro, to garnish

 
Product Used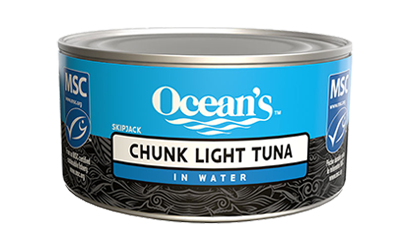 Chunk Light Tuna
Directions
Place the flour tortillas on a flat surface and top half of each one with the refried beans, pepper, onion, tuna and cheddar cheese. Fold the tortilla in half so it resembles a half moon. 

 

Melt 1 tbsp butter in a skillet over medium-low heat. 

 

Place two quesadillas in the skillet and cover with a lid. Cook for 3-4 minutes on each side or until golden brown and crispy. Remove and set aside. Melt the remaining butter in the skillet and cook the other two quesadillas in the same way. 

 

Cut the quesadillas into thirds and serve with sour cream, salsa and / or guacamole. Garnish with cilantro. 

 
Recipe Reviews