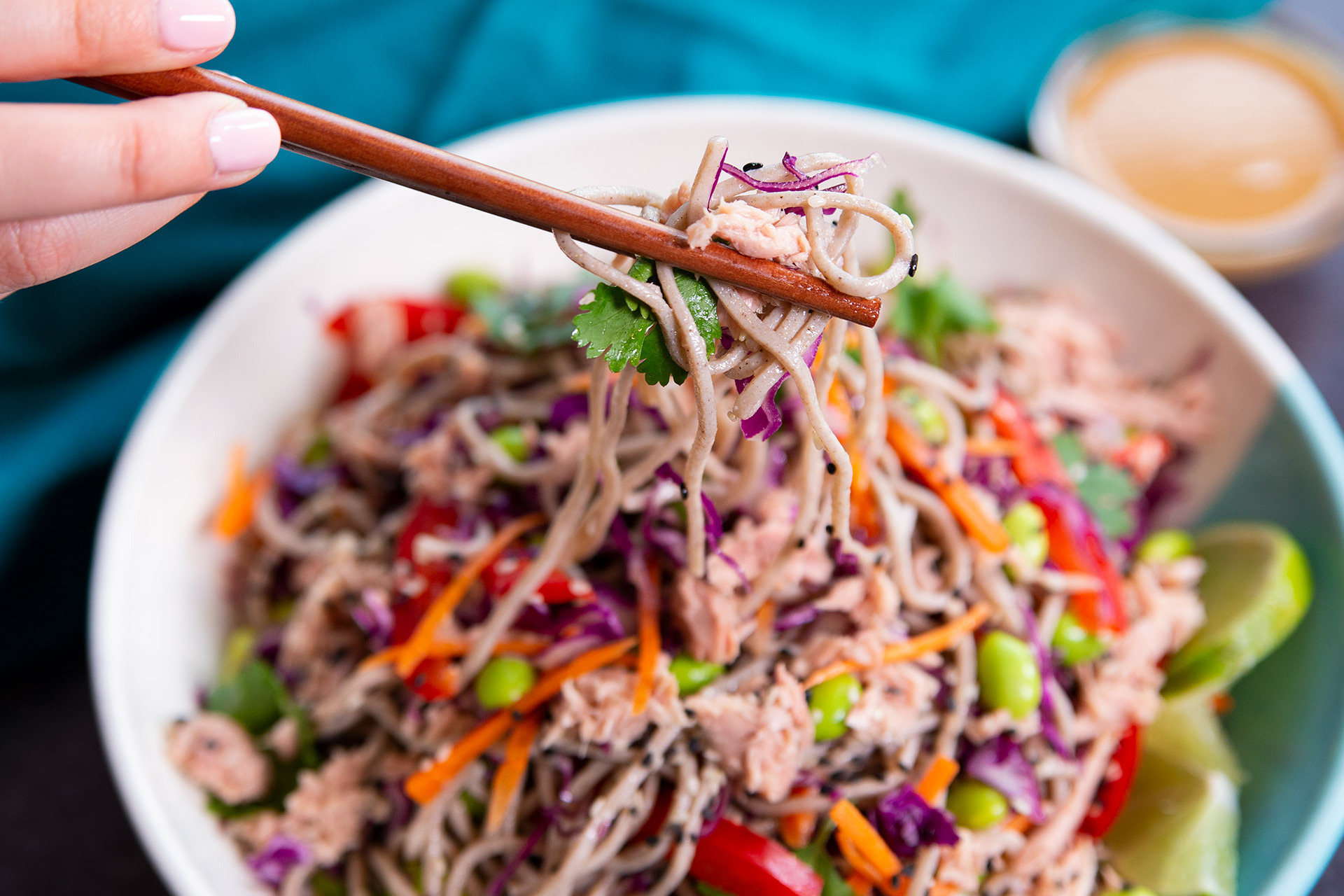 Asian Soba Noodle Tuna Salad
Ingredients
DRESSING:
½ cup peanut butter
2 tbsp soy sauce or tamari
¼ cup warm water
2 tbsp maple syrup
3 tbsp lime juice
1 clove garlic, roughly chopped
1 inch piece of ginger, roughly chopped
SALAD:
12 oz soba noodles
2 cups red cabbage, thinly sliced
1 red pepper, thinly sliced
2 carrots, grated
1 cup edamame beans
1 can (170g) Ocean's Flaked Light Tuna
2 tbsp sesame seeds, for garnish
Cilantro, for garnish
Product Used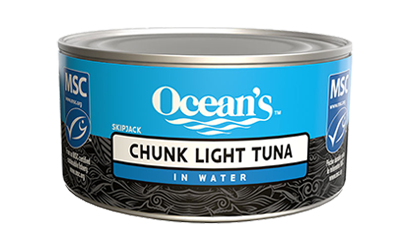 Chunk Light Tuna
Directions
To make the dressing, place all ingredients into a high speed blender and blend until smooth.
Cook the soba noodles according to directions on the package. Once finished cooking, rinse under cold water to prevent further cooking and add to a large mixing bowl.
Add the soba noodles to a large mixing bowl with all of the other salad ingredients (minus the sesame seeds and cilantro) and the dressing. Toss to combine.
Garnish with sesame seeds and cilantro before serving.
Recipe Reviews