By 2050, our global population is estimated to reach 10 million—that's more than a 20% increase over today's population of 7.94 million. We believe these future generations have a right to sustainable, secure food sources, making it more important than ever that we harness our natural resources responsibly. Sustainable fishing is one of the ways we can accomplish this, leaving enough fish in the ocean to ensure that future generations will have a reliable food source, too. As a brand, we recognize the need to protect fish populations through sustainable fishing and work with partners that not only share this mission but empower us to uphold it. That's why we work closely with the Marine Stewardship Council (MSC).
What is MSC Certification
MSC is the largest and most credible wild-capture fishing certification programme in the world. All seafood carrying MSC certification and the MSC ecolabel comes from fisheries that are regularly and rigorously audited by independent experts. These experts evaluate fisheries based on MSC's standards, which meet best practices requirements set by the UN Food and Agriculture Association, the Global Sustainable Seafood Initiative, and the ISEAL Alliance.
To achieve MSC certification, fisheries must show that they are minimizing bycatch of vulnerable species and are taking fewer fish from the ocean than are needed to repopulate the next generation to the same numbers. To meet the Marine Stewardship Council's standards for sustainability, fisheries must meet three major criteria: healthy stock levels shown through science-based assessment, minimized ecosystem impact, and effective fisheries management.
A Shared Vision of Sustainable Fishing
Globally recognized, MSC has driven positive change in the sustainability movement for over 20 years. Working closely with fisheries and the seafood industry, they've improved standards and increased awareness around sustainable fishing. We share MSC's vision of ensuring sustainable populations of target species, minimizing bycatch, and protecting marine environments through collaboration. For all of these reasons, we are proud to be certified sustainable to the MSC Standard, and to continue to work with them to protect the world's oceans.
Choosing MSC Certified Sustainable
We know you have choices when it comes to the food you eat. That's why we feel it's important to provide you with all the information you need to make the decision that's right for you and your family. If you choose to eat seafood, we want to assure you that choosing products with the MSC ecolabel will make a difference in protecting the ocean and the marine life that call it home.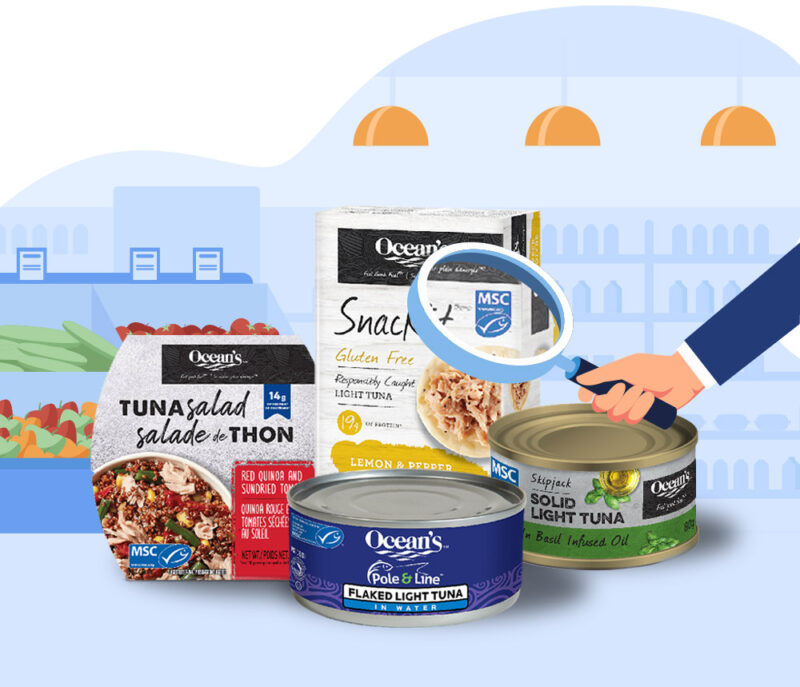 Comments