Tuna Sliders with Spiced Cranberry Sauce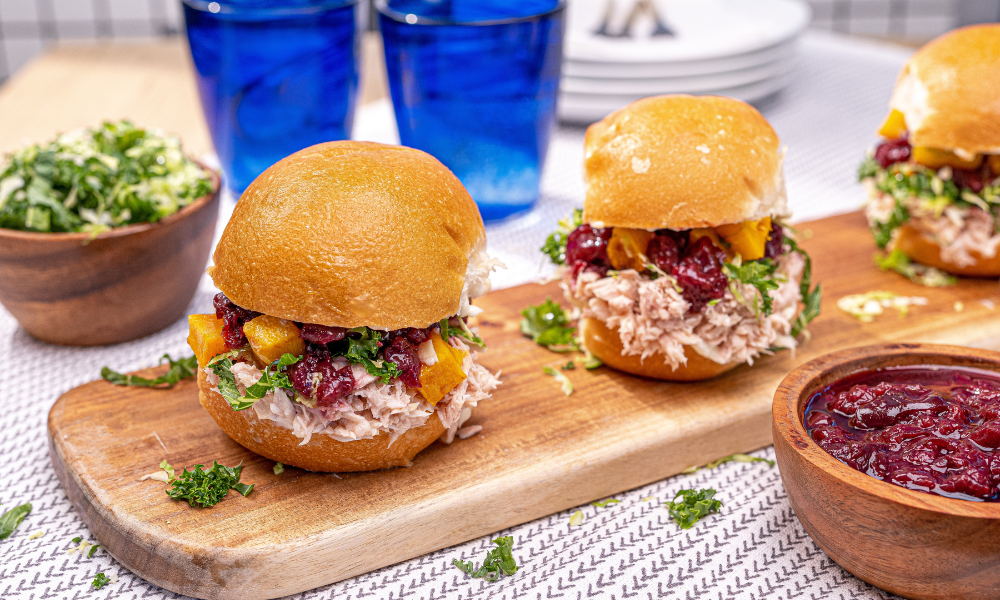 Ingredients
Cranberry sauce 
1 cup frozen cranberries

¼ cup water

2 tbsp maple syrup

¼ tsp allspice

¼ tsp ground clove

Salt and pepper to taste

Sliders 
1 cup butternut squash, peeled and cubed  

1 tbsp olive oil

1 tsp cinnamon 

6 cans (80g) Ocean's Solid Light Tuna in Olive Oil, drained

1 cup kale, very thinly sliced

½ cup brussel sprouts, very thinly sliced 

6 brioche slider buns 

3 tbsp mayo

Salt and pepper to taste
Product Used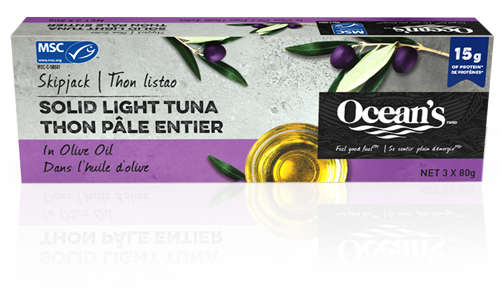 Solid Light Tuna in Olive Oil
Directions
In a small saucepan, add all of the cranberry sauce ingredients and bring to a simmer. Cook for 15 minutes, stirring occasionally. Set aside to cool. 

Preheat the oven to 400

°F

. Toss butternut squash in olive oil and cinnamon, and season with salt and pepper. Roast for 25-30 minutes or until golden brown along the edges. Mix the squash in a bowl with the shredded kale and brussel sprouts. Season everything with salt and pepper and a drizzle of olive oil. 

Reduce oven temperature to 350

°F

and warm the buns until golden brown. 

Spread mayo on both sides of each bun. Layer the tuna, then the kale, brussel sprouts, and squash. Top with the spiced cranberry sauce.
Recipe Reviews