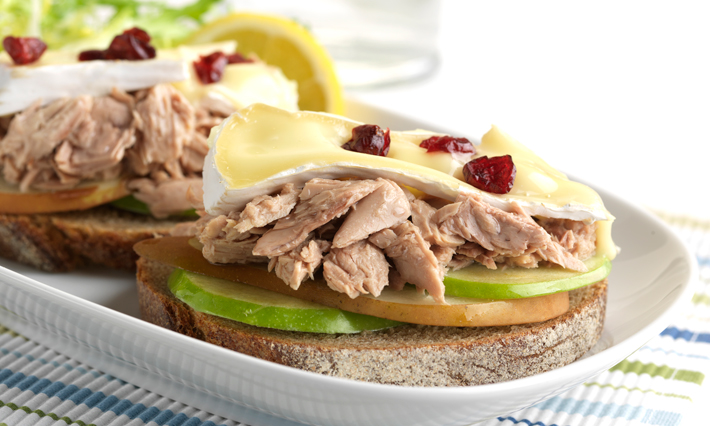 Tuna, Pear and Apple Brie Melt Sandwich
This quick and easy open-faced sandwich is a treat for your eyes and your taste buds.
Product Used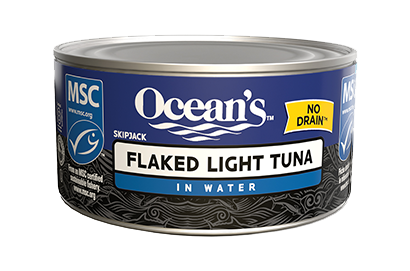 No Drain Flaked Light Tuna In Water
Directions
Preheat oven to 350°F.
On each slice of bread, place apple and pear slices, add tuna and two slices of brie.
Line baking sheet with parchment paper and place bread slices on paper. Bake 5-7 minutes or until cheese is bubbly and melted.
Tips and Tricks
Garnish with dried cranberries. Enjoy with your favourite green salad.
Recipe Reviews