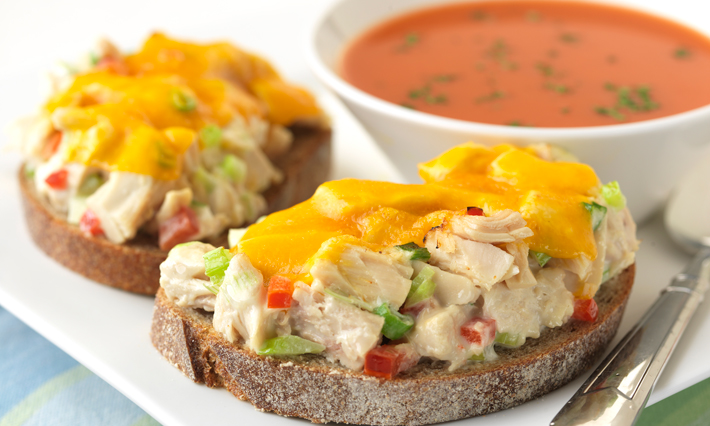 Tuna Melt
Comfort food that's low in fat, and a snap to prepare.
Ingredients
2 cans (120g) Ocean's No Drain Flaked Light Tuna In Water
¼ cup red peppers, finely diced
¼ cup celery, finely diced
¾ cup low-fat mayonnaise
¼ cup green onions, finely chopped
Freshly cracked pepper, to taste
1 cup shredded or thinly sliced old cheddar
6 thin slices of rye or your favourite bread
Product Used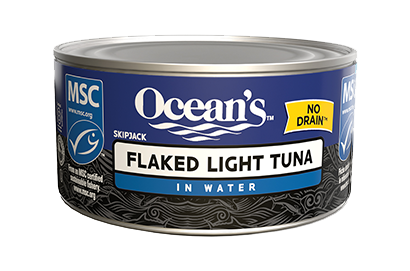 No Drain Flaked Light Tuna In Water
Directions
Mix peppers, celery, mayonnaise and cracked pepper in large bowl.
Fold in tuna – careful not to mash it too much.
Spoon tuna mixture over rye bread; cover with cheese.
Broil on high for 1-2 minutes or until cheese begins to bubble and brown.
Tips and Tricks
Some like it hot: spice up your tuna melt with a few drops of hot sauce. Or sprinkle a dash of cumin or curry powder for a little Indian flavour. Enjoy with a bowl of tomato soup for a complete lunch.
Recipe Reviews