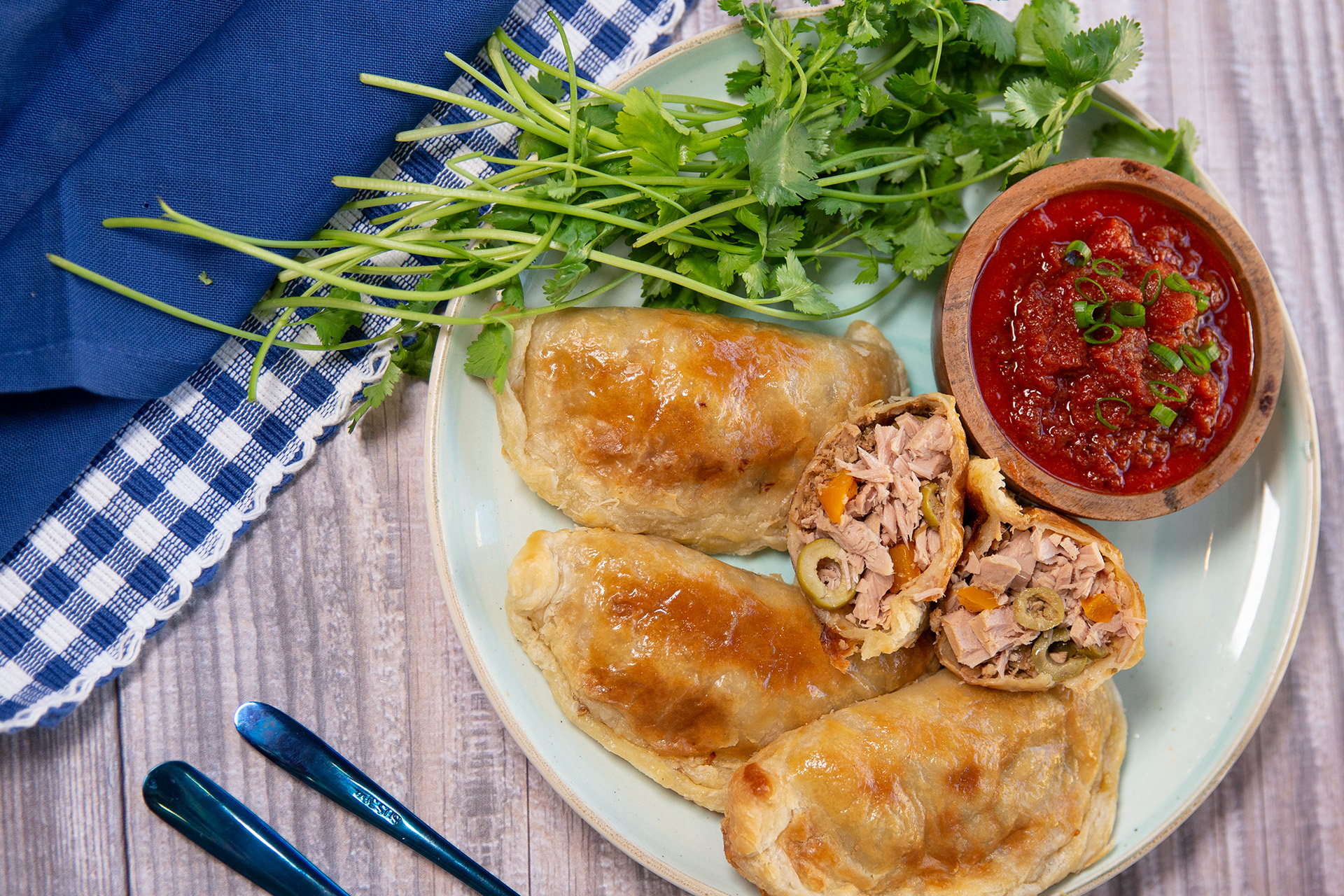 Tuna Empanada
Ingredients
2 sheets puff pastry
1 small yellow onion, diced
1 bell pepper, diced
1 tsp garlic powder
1 tsp chili powder
1 tsp oregano
1 tsp paprika
6 cans (80g) Ocean's Tuna in Olive Oil, drained but with 2 tbsp of olive oil reserved
½ cup green olives, chopped
1 egg, beaten
Salt and pepper to taste
Product Used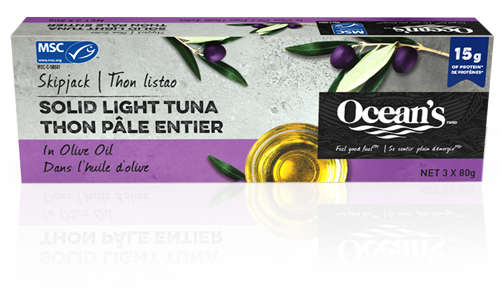 Solid Light Tuna in Olive Oil
Directions
Heat 2 tbsp of reserved olive oil in a skillet over medium-low heat.
Add the onion and cook for 5 minutes or until translucent. Add the bell pepper, garlic powder, chili powder, oregano and paprika and cook for 5 minutes or until fragrant.
Add the tuna and green olives and cook for 5 minutes. Add this mixture to a bowl and set aside in the refrigerator.
Preheat the oven to 425°F.
On a lightly floured surface, roll the puff pastry sheets out so you can fit 6 (4.5 inch) circular pieces. Use a cookie cutter to cut out the circles. Reroll the scraps to make extra pieces.
Place 1 ½ tbsp of filling in the middle of each circle. Wet the inside rim with a bit of water and fold the dough over to form a half-circle. Use your fingers to pinch a seal along the outside of each empanada. You can make folds or simply use a fork to firmly seal the edges.
Use a pastry brush to lightly brush each empanada with egg.
Bake for 20 minutes or until golden brown, flipping halfway through.
Recipe Reviews