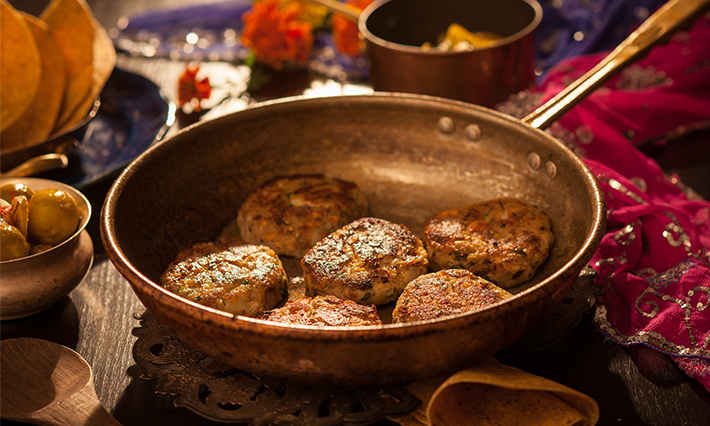 Tuna Cutlets
Ingredients
1 can (120g) Ocean's No Drain Flaked Light Tuna In Water
1 lb potatoes
1 tbsp white flour
2 eggs
1 tsp salt
½ tsp garam masala
3 tbsp lemon juice
1 tsp green chili, crushed
¼ cup coriander leaves, finely chopped
½ cup onions, finely chopped
½ tsp garlic, crushed
½ tsp ginger, crushed
½ cup bread crumbs
3 tbsp coconut oil
Product Used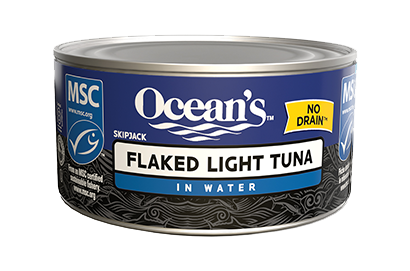 No Drain Flaked Light Tuna In Water
Directions
Boil, peel and grate potatoes, set aside.
Beat eggs with flour, set aside.
In a large bowl combine potatoes, tuna, salt, garam masala, lemon, green chili, coriander, onion, ginger and garlic.
Divide mixture into 12 portions and shape into patties.
Coat the patties with bread crumbs, dip into the egg mixture.
In a shallow pan over medium heat add coconut oil and fry patties on each side for 2 minutes, or until golden brown. Place on absorbent paper.
Tips and Tricks
Serve hot, with your favourite chutney or a dipping tartare sauce.
Recipe Reviews