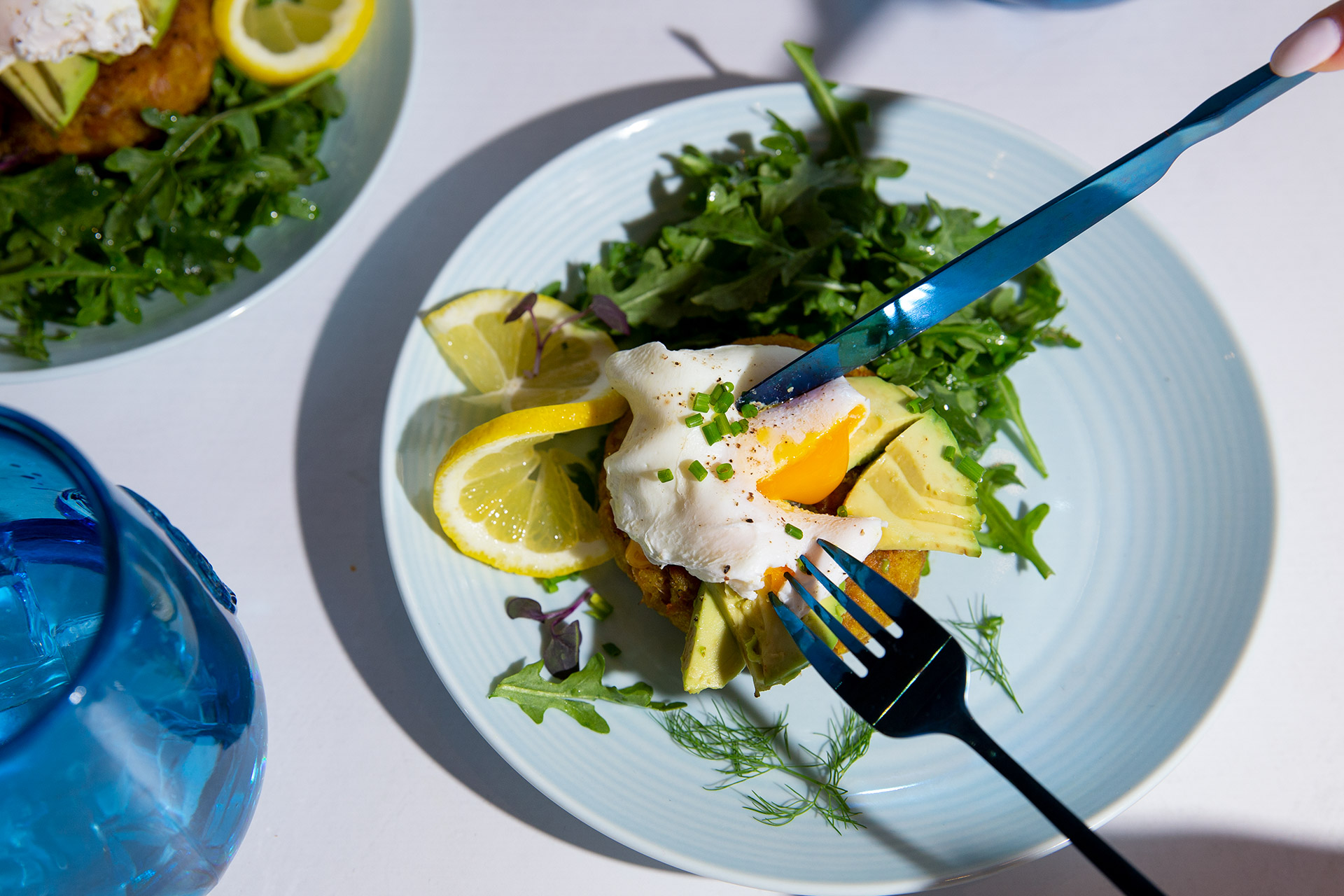 Tuna Cakes with Poached Eggs
Ingredients
2 tbsp olive oil

6 cans (80g) Ocean's Solid Light Tuna in Basil Infused Oil, drained 

2 tbsp mayonnaise

6 eggs

1 cup panko breadcrumbs

½ tsp turmeric powder

3 tbsp vinegar or lemon juice

1 avocado, thinly sliced

6 cups arugula

2 tbsp olive oil

1 tbsp balsamic vinegar

2 tbsp fresh dill, finely chopped

2 tbsp capers

Salt and pepper to taste
Product Used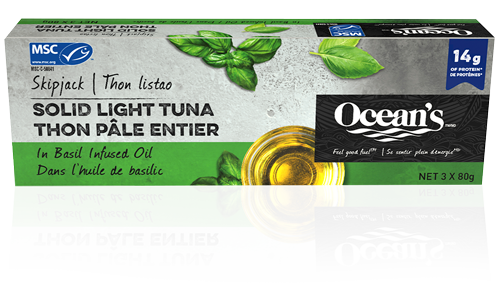 Solid Light Tuna in Basil Infused Oil
Directions
Preheat the oven to 350F. 

In a bowl, combine the tuna, mayo, 2 eggs, panko and turmeric and mix until well combined. Season with salt and pepper. 

Use a half cup to form the mixture into 4 equal patties. 

Heat oil in a non-stick frying pan over medium-high heat. Cook the patties for 2 minutes on each side, or until golden brown and crispy. Add to a baking sheet and bake for 15 minutes. 

Meanwhile, poach the eggs. Add the vinegar or lemon juice to a pot of salted water and bring to a gentle boil. Create a gentle vortex in the middle of the pot. Gently lower the eggs, 1 at a time, into the center of the vortex in the water. Cook for 3 minutes, keeping the vortex momentum going. Remove each egg with a slotted spoon and set aside on a paper towel. Season lightly with salt and pepper. 

In a bowl, toss the arugula with olive oil and balsamic vinegar and lightly season with salt. 

Arrange the arugula on a plate. Place the tuna patty in the center, top with avocado, poached egg and garnish with fresh dill and capers.
Recipe Reviews