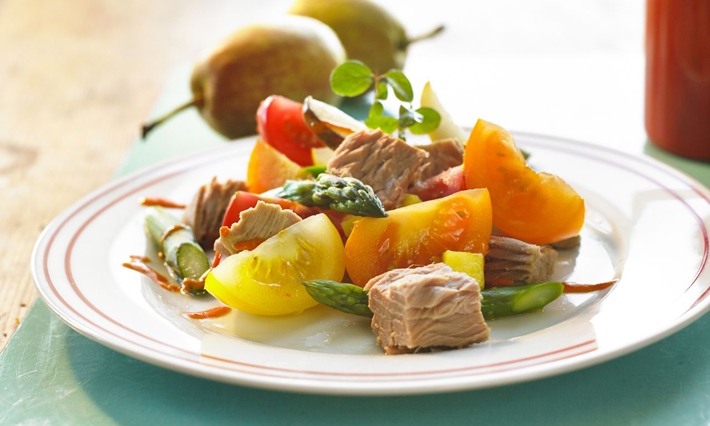 Tuna, Asparagus and Tomato Salad
Product Used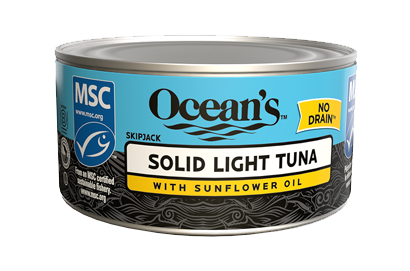 No Drain Solid Light Tuna With Sunflower Oil
Directions
Add the asparagus sprigs to a pot of boiling water and blanch for 30 seconds. Remove and place in a bowl with cold water to stop the cooking.
In a pan, over medium-high heat, add the olive oil and sauté pears for about 2 minutes. Remove from heat and set aside to cool.
Place 2-3 slices of the tomatoes on a chilled plate, add 5 asparagus sprigs, chunks of tuna and drizzle with the roasted pepper aioli.
Garnish with fresh mango and roasted pear and serve.
Tips and Tricks
You can buy the roasted pepper aioli in your grocery store, or make your own by adding roasted peppers, mayonnaise, salt and pepper in a food processor and mix until smooth. To ensure it's 'runny' enough to drizzle over salad you can always add a little lemon juice.
Recipe Reviews