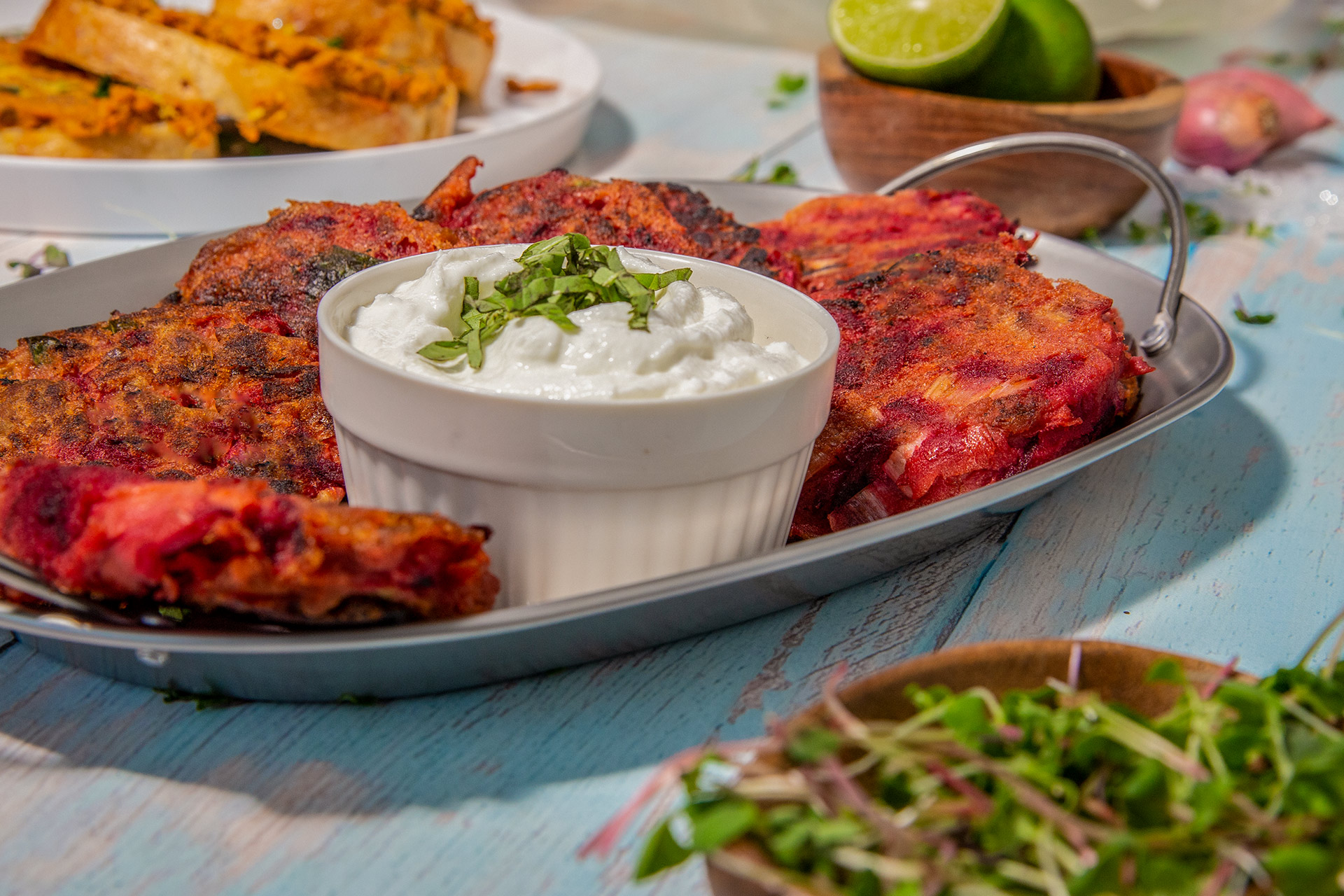 Tuna And Red Lentils Fritters With Spicy Yogurt
Ingredients
3 tbsp neutral oil
1 cup red lentils, soaked in 2 cups of water for 2 hours (do not discard the water!)
1 leek, white parts only, sliced
1 cup grated carrot
1 cup grated beet
¼ cup basil, finely sliced
3 cans (80g) Ocean's Tuna in Basil Oil, drained
1 cup greek yogurt
2 tbsp lemon juice
½ tsp cayenne pepper
Salt and pepper, to taste
Product Used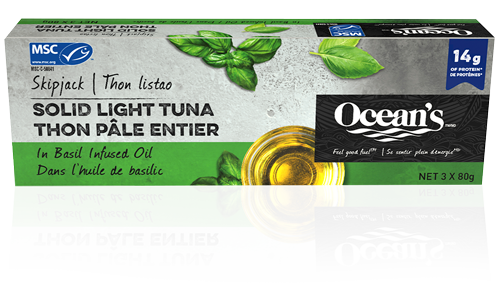 Solid Light Tuna in Basil Infused Oil
Directions
To make the lentil batter, add the lentils and their soaking liquid into a high speed blender or food processor and blend until a smooth puree is formed.
Add the batter to a mixing bowl with the leek, carrot, beet, half of the basil and tuna.
Heat 1 tbsp neutral oil in a skillet over medium-high heat. Drop a little bit of batter. If it sizzles, the pan is ready. Once hot, work in batches and use a ¼ cup scoop to drop batter into the pan. You may have to add more oil in between batches.
Cook for 3-4 minutes or until golden brown and crispy. Flip and do the same on the other side.
Season with salt.
In a small bowl, mix the yogurt with the cayenne pepper and lemon juice.
Garnish each fritter with a dollop of spicy yogurt and fresh basil.
Recipe Reviews