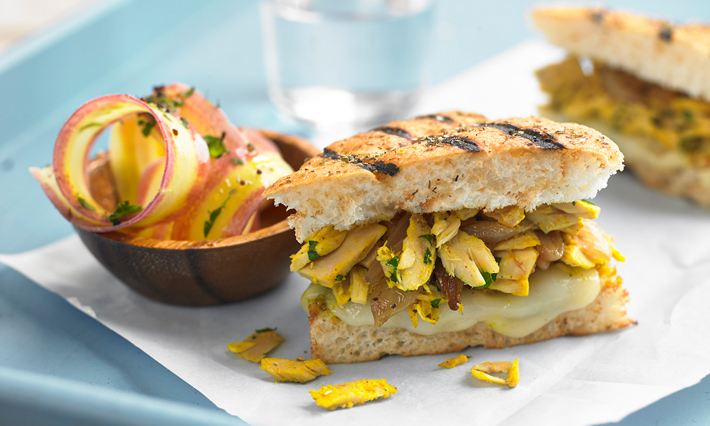 Tuna and Curry Mayo Panini
Make everyday gourmet with this new family favourite!
Ingredients
1 can (120g) Ocean's No Drain Flaked Light Tuna In Water
2 tbsp curry mayo (1 tsp mild curry powder, ½ cup mayo)
½ tsp finely chopped cilantro
½ cup chopped fresh parsley
1 tbsp chopped fresh thyme
4 slices provolone
¼ cup caramelized onions
2 focaccia buns
Product Used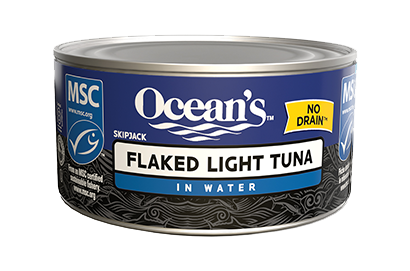 No Drain Flaked Light Tuna In Water
Directions
Mix cilantro and curry mayo together, then spread on the inside of the focaccia buns.
Place provolone over the curry mayo, followed by the tuna, and then top with the caramelized onions.
Grill for 4-6 minutes or until golden brown. Cut in half and serve warm.
Tips and Tricks
Adding roasted peppers or raw cucumbers adds a flavour twist to your sandwich.
Recipe Reviews