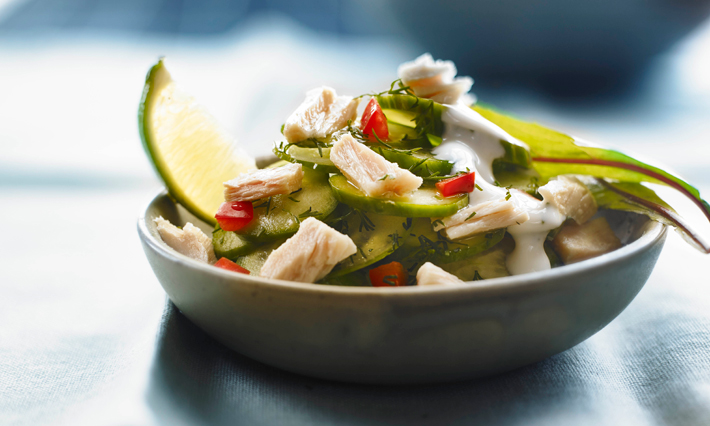 Tuna and Cucumber Salad
A refreshing salad with crunch that's a good source of protein and probiotics.
Ingredients
2 cans (120g) Ocean's No Drain Flaked Light Tuna In Water
1 tsp honey
½ cup Greek yogurt
1 tbsp low-fat sour cream
1 clove garlic, minced
1 tbsp fresh dill, finely chopped
¼ cup roasted red pepper, finely diced
1 lemon juiced
Salt and pepper
1 seedless cucumber sliced or chopped
Product Used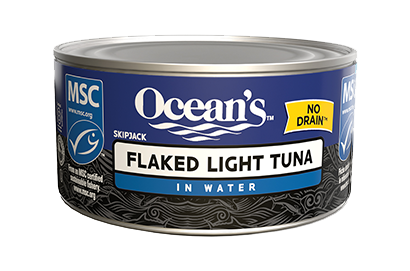 No Drain Flaked Light Tuna In Water
Directions
In a medium-sized mixing bowl, combine honey, yogurt, sour cream, garlic, dill, roasted pepper, and mix well. Drizzle lime juice into mixture and continue to stir. Season with salt and pepper.
Add cucumber and mix until all the cucumber is covered with the dressing.
Place a cup of the salad onto chilled plates, flake tuna over the salads and serve.
Tips and Tricks
For a great dip add 1 cup of yogurt for a creamy texture.
Recipe Reviews