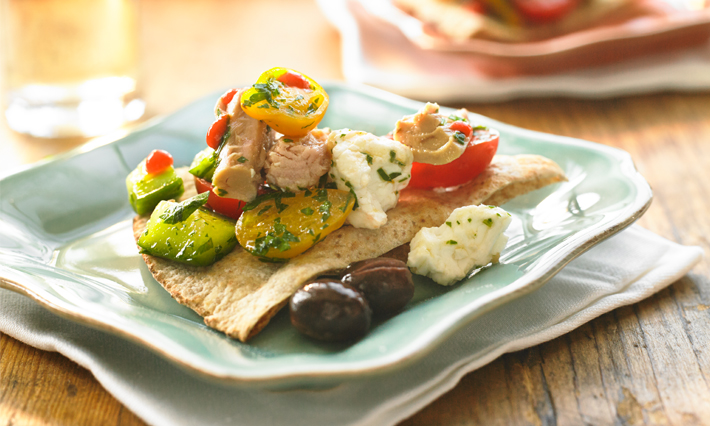 Tuna and Cucumber Bruschetta
A different approach to a tried and true favourite.
Ingredients
2 cans (130g) Ocean's No Drain Solid Light Tuna With Sunflower Oil
2 7-inch pita pockets
½ cup cucumber, finely chopped
1 cup grape tomatoes, sliced in half
¼ cup fresh basil, finely chopped
2 tbsp extra virgin olive oil
1 tbsp white balsamic vinegar
½ cup crumbled feta cheese
4 tbsp sweet chili sauce
Product Used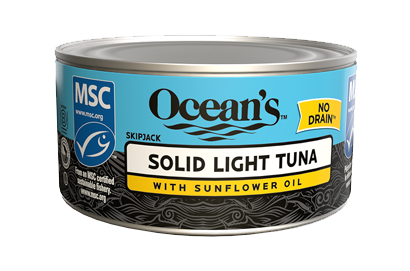 No Drain Solid Light Tuna With Sunflower Oil
Directions
Preheat oven to 350°F.
Lay pita bread directly on oven racks, and bake for 4 minutes.
In a medium size mixing bowl combine cucumber, tomatoes, basil and tuna. Stir in olive oil and vinegar.
Take the pita out of the oven, place tuna mixture on top of the pitas, and then crumble feta over both.
Drizzle sweet chili sauce over both pitas, cut into 9 squares and serve.
Tips and Tricks
Instead of feta try grated aged cheddar.
Recipe Reviews