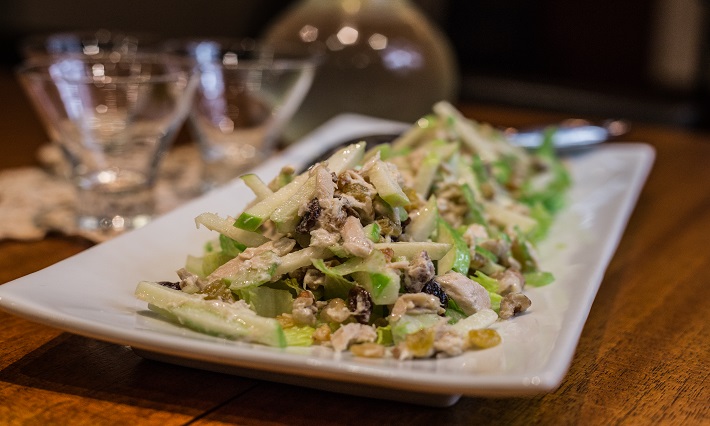 Tuna and Apple Salad
Get your serving of fruit, veggies, and protein all in this salad!
Ingredients
1 can (120g) Ocean's No Drain Flaked Light Tuna In Water
2 Granny Smith apples halved, cored, and cut into ¾-inch pieces
1 tbsp lemon juice
1 tsp lemon zest
3 tbsp canola or vegetable oil
2 tbsp sour cream
1 large stalk of celery thinly sliced crosswise
3 tbsp raisins
¼ cup walnuts, toasted and chopped coarsely
1 head romaine lettuce, washed and chopped
Salt and pepper to taste
Product Used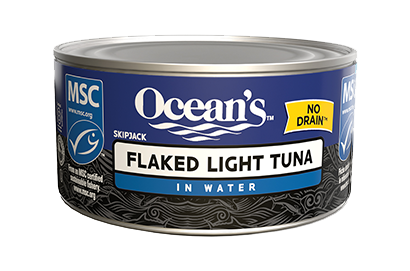 No Drain Flaked Light Tuna In Water
Directions
In a medium bowl, toss apples in 1 tbsp lemon juice and set aside.
In small bowl, whisk together remaining lemon juice, zest and the oil, then add the sour cream. Season to taste with salt and pepper.
Stir together tuna, celery, raisins, and walnuts with the apples. Drizzle dressing over mixture stirring to coat.
Place 1 cup of chopped romaine on a plate. Spoon portion of fruit and tuna mixture onto each bed of chopped lettuce and serve immediately.
Tips and Tricks
You can substitute apples with pears.
Recipe Reviews