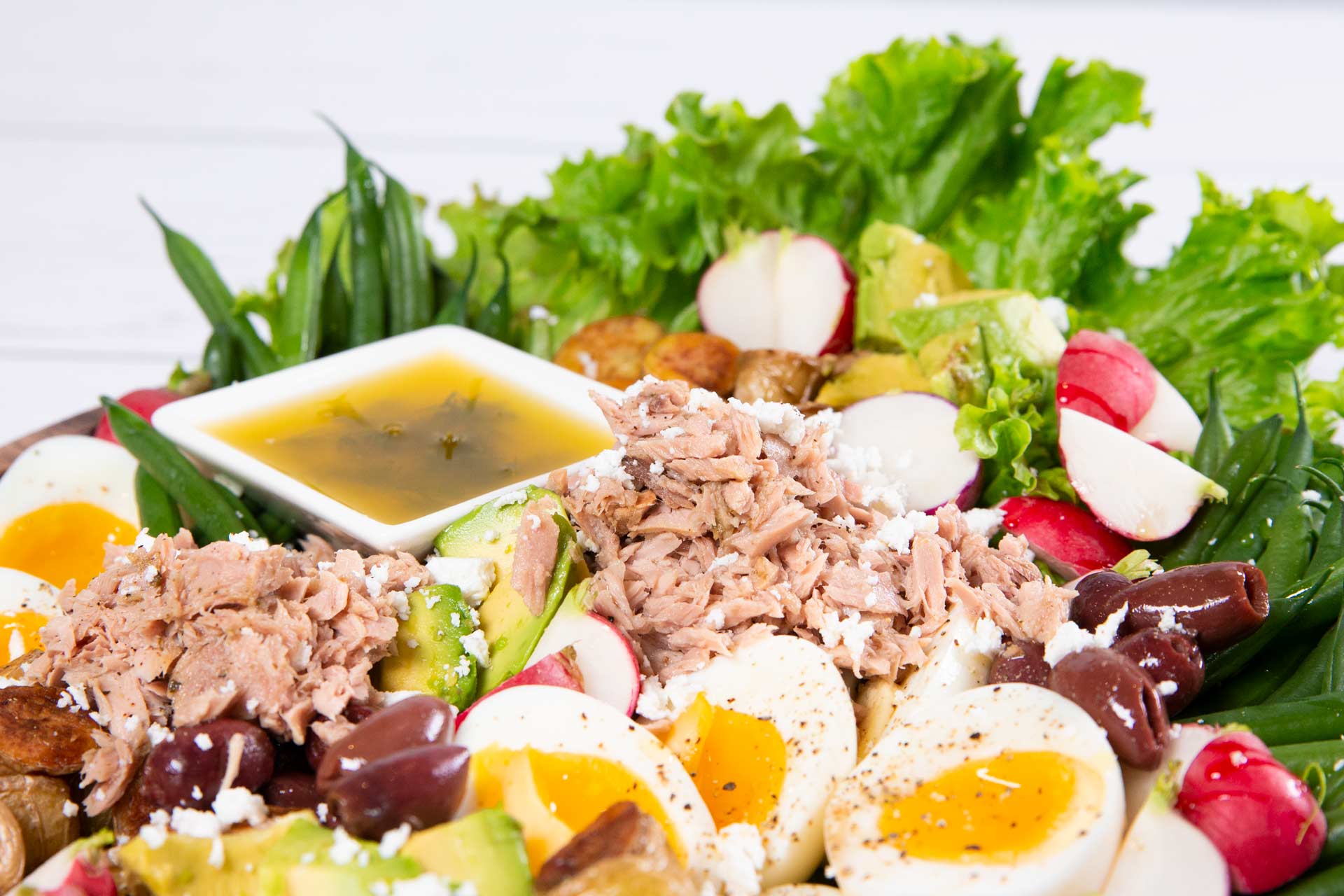 Nicoise Salad Bowl
Ingredients
DRESSING:
⅔ cup olive oil
⅓ cup lemon juice
1 tbsp dijon mustard
1 clove garlic, minced
2 tbsp dill, chopped
Salt and pepper, to taste
BOWL:
1 tbsp olive oil
2 cups potatoes, skinned and cubed
2 cups green beans, trimmed
3 cans (80g) Ocean's Solid Light Tuna in Basil Infused Oil, drained
3 cups lettuce, torn
4 eggs, medium or hard boiled and halved
1 avocado, thinly sliced
1 cup olives
5 red radishes, quartered lengthwise
½ cup feta, crumbled
Salt and pepper, to taste
Product Used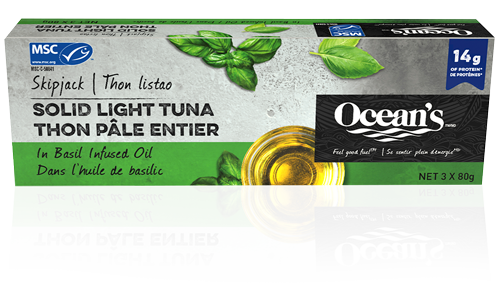 Solid Light Tuna in Basil Infused Oil
Directions
Preheat the oven to 425°F.
For the dressing, whisk all ingredients together.
Gently lower eggs into a pot of boiling water and cook for 8 minutes. Using tongs remove from the water and immediately place in a bowl of ice water. Let cool for 10 minutes before peeling.
Meanwhile roast the potatoes. Toss in olive oil and season with salt and pepper. Arrange in a single layer on a baking sheet and roast for 18-20 minutes or until golden and crispy, flipping halfway through.
Add the green beans to a pot of salted boiling water and cook for 5 minutes and then plunge in ice water to stop the cooking process.
Arrange all salad elements into bowls, drizzle with dressing and season with any extra salt and pepper.
Recipe Reviews