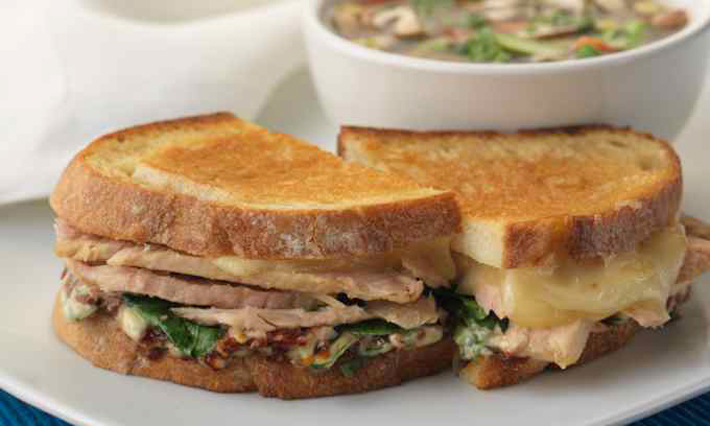 Grilled Tuna and Swiss Cheese Sandwich
The basil and sundried tomatoes are an easy way to add an extra punch of flavour to this classic recipe.
Ingredients
1 can (130g) Ocean's No Drain Solid Light Tuna With Sunflower Oil
¼ cup sundried tomatoes, oil drained, finely chopped
1 tbsp fresh basil, chopped
½ cup low-fat mayonnaise
½ cup baby spinach leaves
4 slices Swiss cheese
1 tbsp butter for frying
8 thin slices sourdough or your favourite bread
Product Used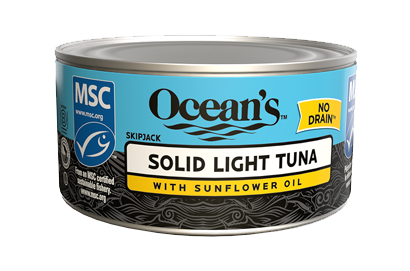 No Drain Solid Light Tuna With Sunflower Oil
Directions
Mix sundried tomatoes, basil and mayonnaise in a small bowl.
Spread a thin layer of mixture over sourdough, add spinach leaves, tuna and cheese, then top with another slice of bread.
Heat butter in a large non-stick frying pan. Fry sandwiches over medium-high heat on both sides, until golden brown and cheese begins to melt.
Tips and Tricks
Try this one with thinly-sliced brie for extra creaminess. Use arugula instead of spinach.
Recipe Reviews