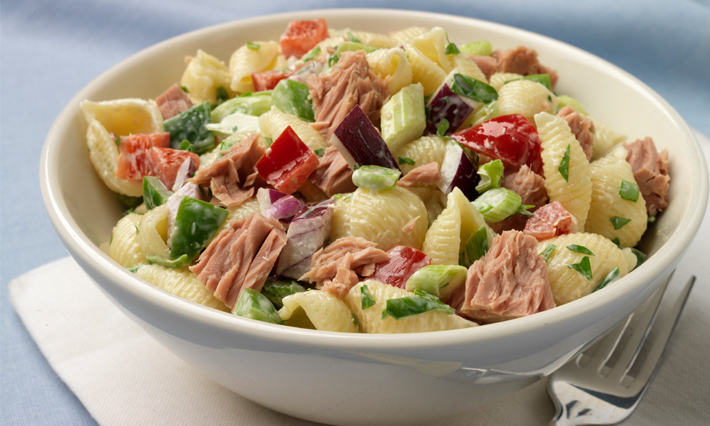 Conchiglie (Seashell Pasta) Salad with Tuna and Bell Peppers
This pasta salad makes for an easy, healthy answer to the old "what's for lunch?" question.
Ingredients
1 can (120g) Ocean's No Drain Flaked Light Tuna In Water
2 cups small pasta shells
1 celery, diced
2 green onions, finely chopped
½ a green bell pepper, diced
⅓ cup red onion, chopped
⅓ cup Italian parsley, chopped
⅓ cup mayonnaise
2 tbsp lemon juice
2 tsp fresh tarragon, chopped
2 tsp horseradish
Product Used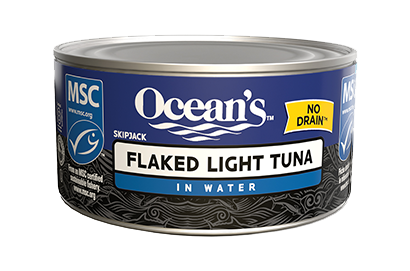 No Drain Flaked Light Tuna In Water
Directions
Cook pasta in a large pot of lightly salted boiling water until just tender, drain well.
Cool pasta in cold water and drain again. Place in a large salad bowl.
Add remaining ingredients, and mix gently to combine.
Refrigerate until ready to serve.
Tips and Tricks
You can make this salad a day ahead for picnics or take-to-work lunches.
Recipe Reviews