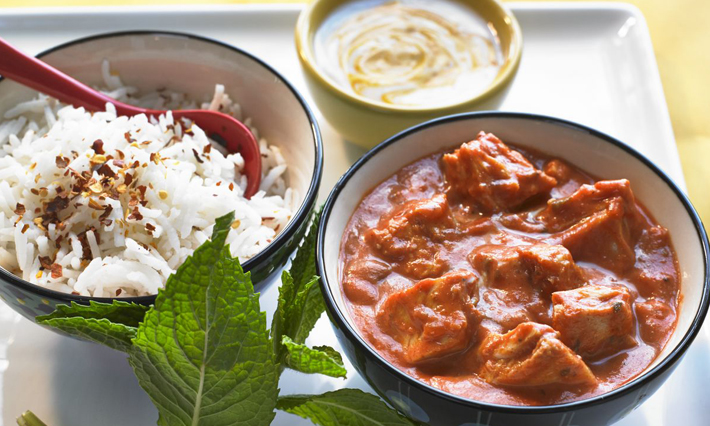 Butter Tuna
Tuna is just as good, if not better than chicken in this favourite Indian dish!
Ingredients
2 cans Ocean's No Drain Solid Light Tuna With Sunflower Oil
2 tbsp grape seed oil
1/2 onion, finely chopped
2 tbsp curry powder
1 tsp paprika
1/2 tsp chipotle powder
2 cloves garlic, minced
1 tsp fresh ginger, finely diced
1 can tomatoes, diced
1 can coconut milk
Product Used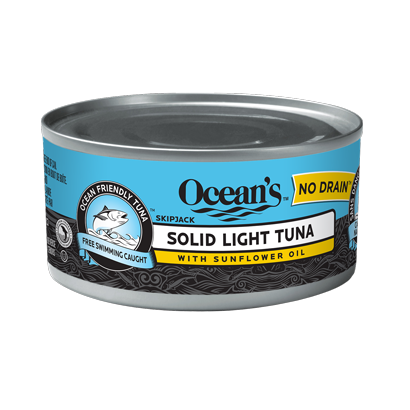 No Drain Solid Light Tuna With Sunflower Oil
Directions
In a large sauce pan over medium to high heat, add grape seed oil and warm for 2 minutes.  Add onions, curry, paprika, chipotle powder and sauté for 4 minutes.
Add garlic, and fresh ginger and sauté for 2 minutes.
Add tomatoes and bring to a gentle boil for half an hour, stirring occasionally.
Add coconut milk and continue on a gentle boil for 20 minutes.
Add tuna and continue to cook for another 5 minutes.
Season with salt and pepper to taste and serve over rice.
Tips and Tricks
Grape seed oil has a higher burning point then olive oil. Grape seed oil will also take on the other flavours of the dish. You can also use canola oil instead of grape seed oil.