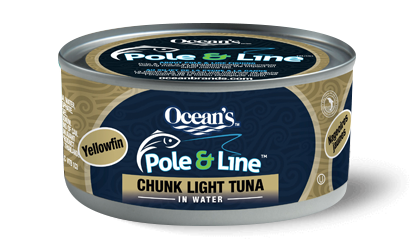 Pole & Line Chunk Yellowfin Tuna
We ensure that our yellowfin tuna is caught sustainably and responsibly to protect our environment. Exclusively available at Costco.
See Nutritional Information
Ingredients
Yellowfin tuna (Maldives)
Water
Salt
Product Features
13g of protein per 55g serving
Low in fat
Low in saturated fat
Free of trans fat
How Was it Caught?
One by one fishing through Pole & Line is considered the most environmentally sustainable and socially responsible way of catching tuna.
Track This Product