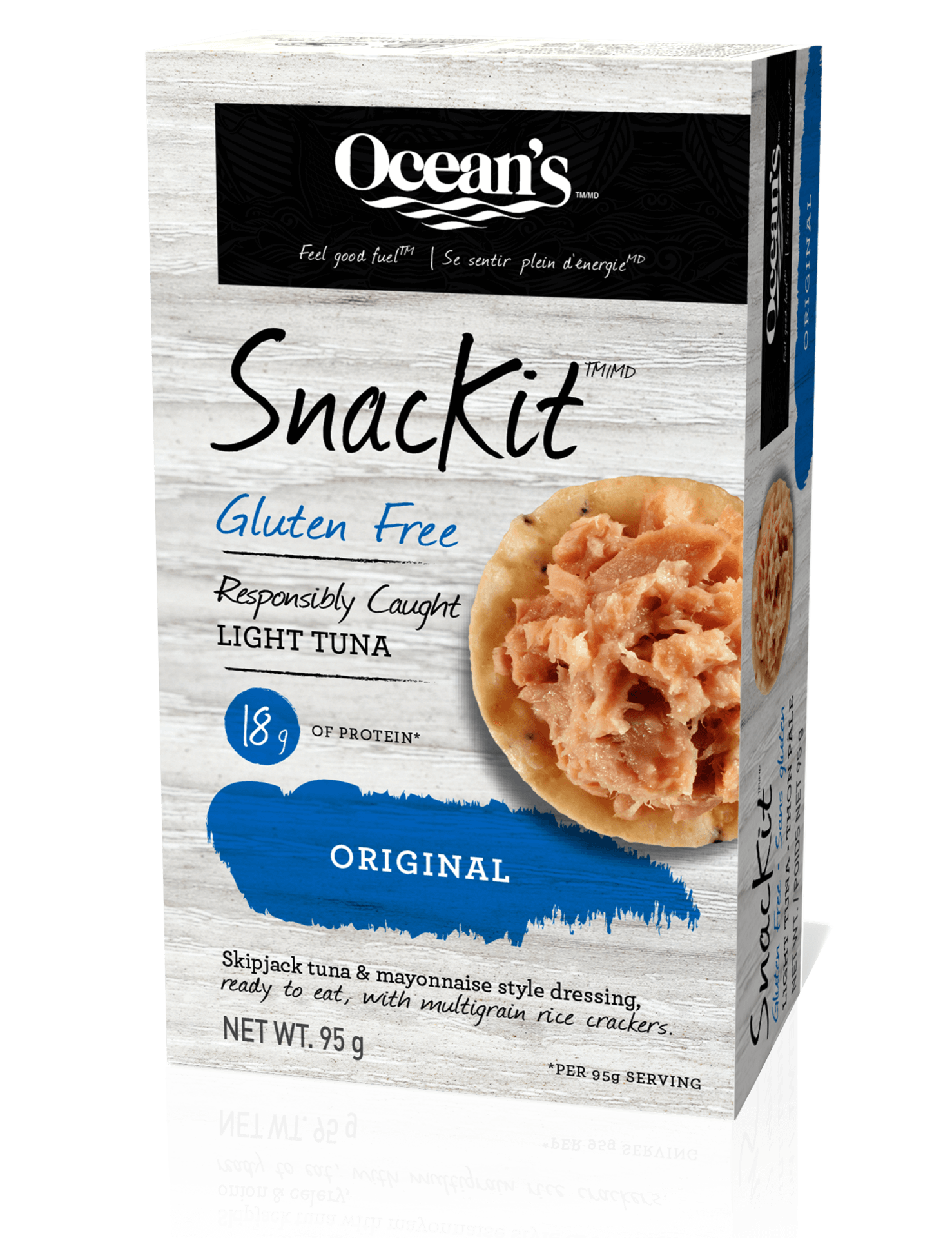 Original Light Tuna SnacKit™
The perfect blend of sustainable Skipjack tuna and mayonnaise-style dressing, paired with multigrain rice crackers for an easy, delicious snack.
See Nutritional Information
Ingredients
Tuna:
Skipjack tuna
Water
Vinegar
Sugar
Modified tapioca starch
Soybean oil
Egg powder
Modified waxy maize starch
Sea salt
Xanthan gum
Guar gum
Crackers:
Jasmine rice
Brown rice
Palm oil
Chia seed
Sesame seed
Millet seed
Salt
Maltodextrin
Yeast extract
Tocopherols
Product Features
18g of protein per serving

Low in fat

Low in saturated fat

Zero trans fat

Responsibly caught
How Was it Caught?
Free Swimming caught without the use of Fish Aggregating Devices (FADs) that may harm other sea life.
Track This Product