any better and

we'd be certified.


oh wait, we are.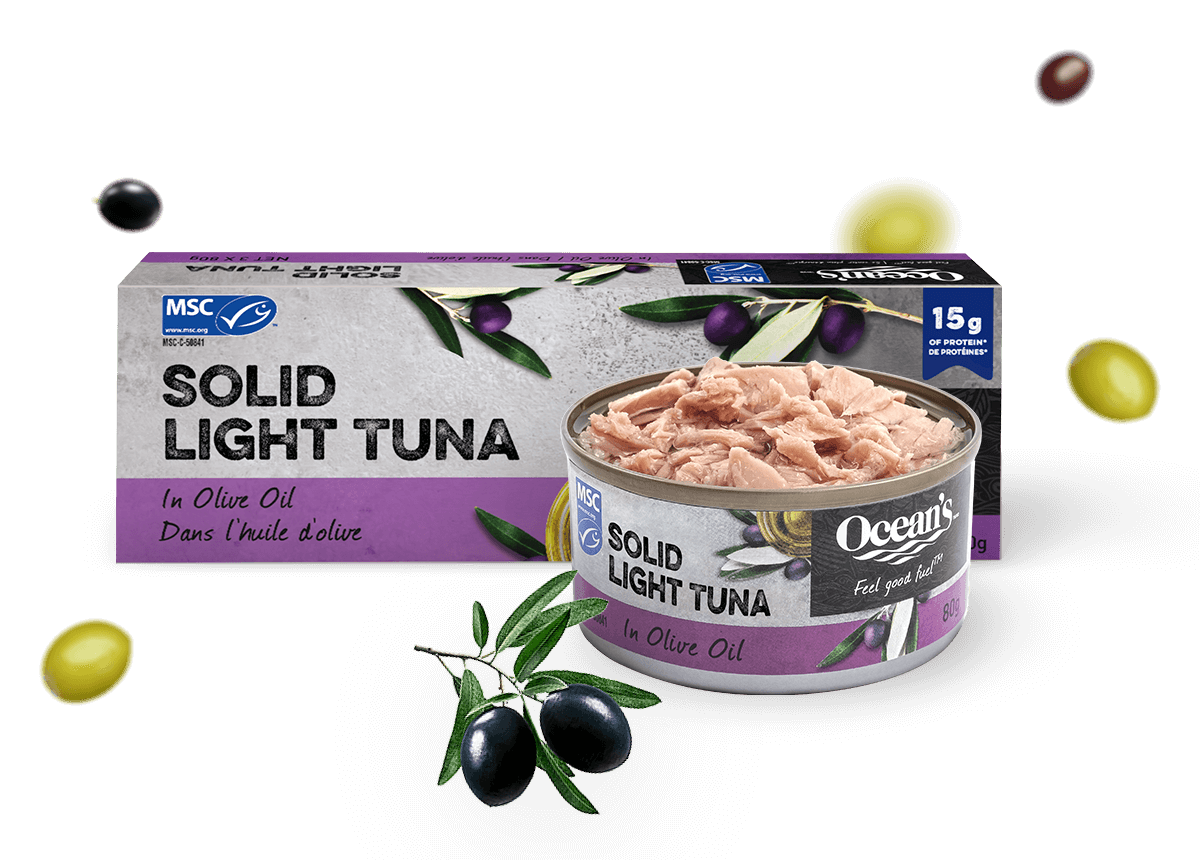 With a strong commitment to sustainable fishing, we are the only tuna in oil brand in Canada certified sustainable by the Marine Stewardship Council (MSC). As the largest and most credible wild-capture certification program in the world, MSC sets a high standard for sustainable fishing and fisheries management. The blue fish ecolabel you'll find on our tuna in oil offers the highest assurance that your tuna was caught in a sustainable manner by a certified fishery. Certified fisheries meet three key metrics: they maintain healthy fish stock status, they minimize by-catch of other species while protecting the marine habitat, and they are effectively managed. These standards reflect global best practices that are set in consultation with leading experts in ecology, environmental groups, and marine science.
Ocean's is also committed to the overall health of the world's oceans. To honour this initiative, we partner with two organizations focused on keeping the oceans clean of debris. Through partnership with Cleanhub we are moving towards becoming plastic neutral, by removing the equivalent weight of plastic from the ocean as we use in our business.
The Ghost Gear Initiative removes abandoned fishing gear from oceans around the world, protecting vulnerable species from harm and protecting delicate ecosystems.
Proud to be a certified B Corp, we are on a mission to use our business as a force for good in the world. To become B Corp certified, our business was assessed for its impact on our employees and workers across our supply chain, the community, our customers, and the environment. Meeting the highest standards of transparency, we will continue to make a positive impact by considering all our stakeholders in every decision.