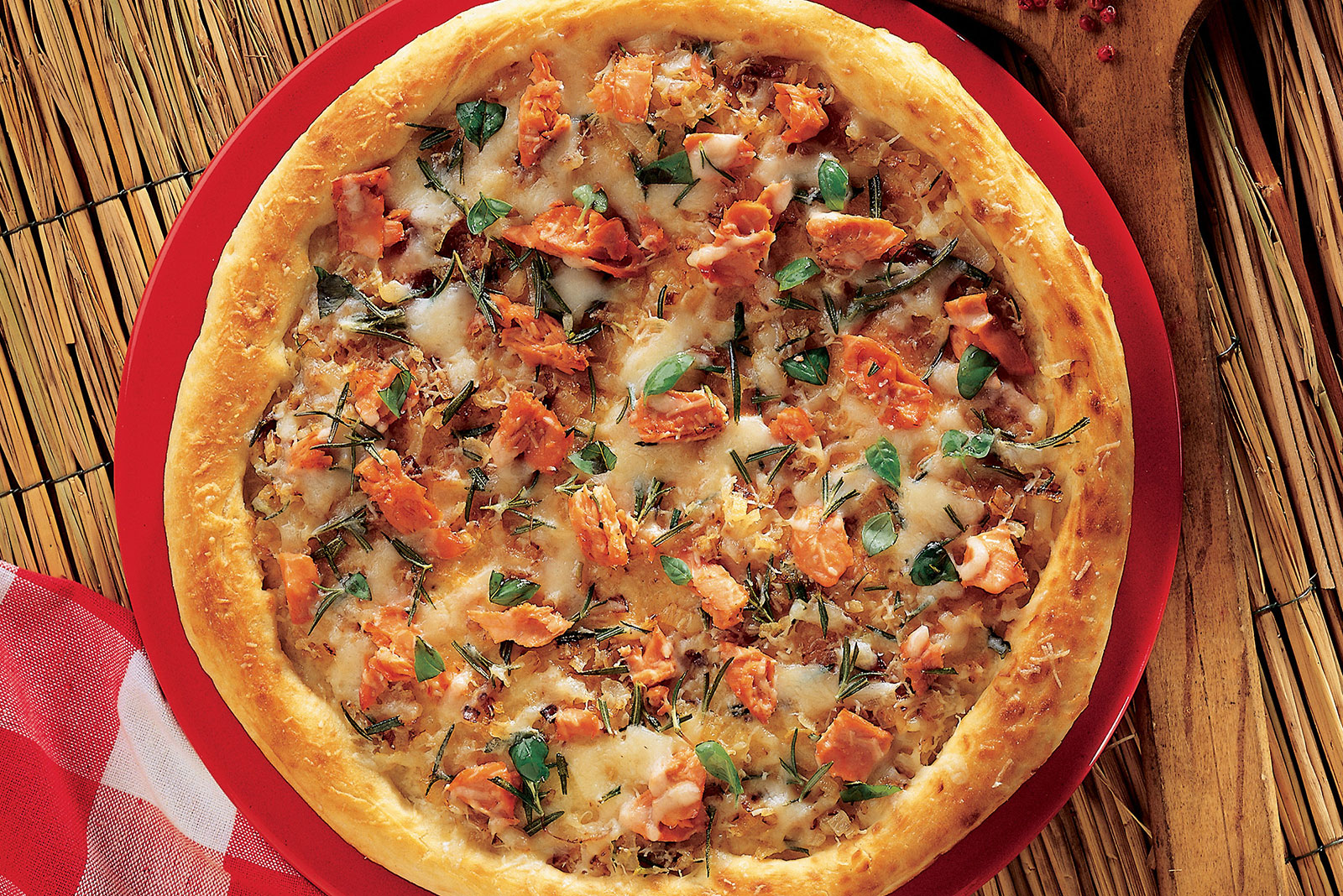 Wild Sockeye Salmon Pizza
Wild Sockeye Salmon on pizza!? Yes please! You can't go wrong with delicious salmon, fresh basil, and caramelized onions.
Ingredients
1 can (213g) Ocean's Sockeye Salmon, drained
4 tbsp olive oil
¾ – 1 cup large onion, diced
⅛ cup fresh basil, chopped
1 uncooked frozen pizza dough or 10″ pre-cooked pizza crust
½ cup parmesan cheese, grated
8 fresh bocconcini cheese balls, sliced
6 cherry tomatoes, cut in half
2 tbsp capers
Product Used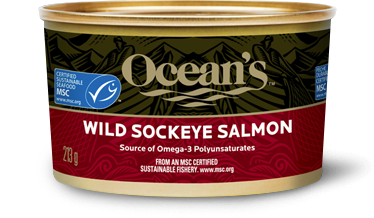 Wild Sockeye Salmon
Directions
On medium-low heat, season the diced onion with salt and pepper and cook slowly in olive oil until caramelized to a golden brown, about 10 minutes. Remove from heat and stir in capers.
Roll out the pizza dough to the desired size, place on an oiled baking sheet. Spread the onion mixture over the dough. Top with the bocconcini cheese and half the parmesan cheese.
Place the chunks of sockeye salmon and cherry tomatoes over cheese and onion topping, then add the remaining parmesan and basil.
Preheat oven to 375

°

F (190

°

C), and bake the pizza for 20-30 minutes, or until browned.