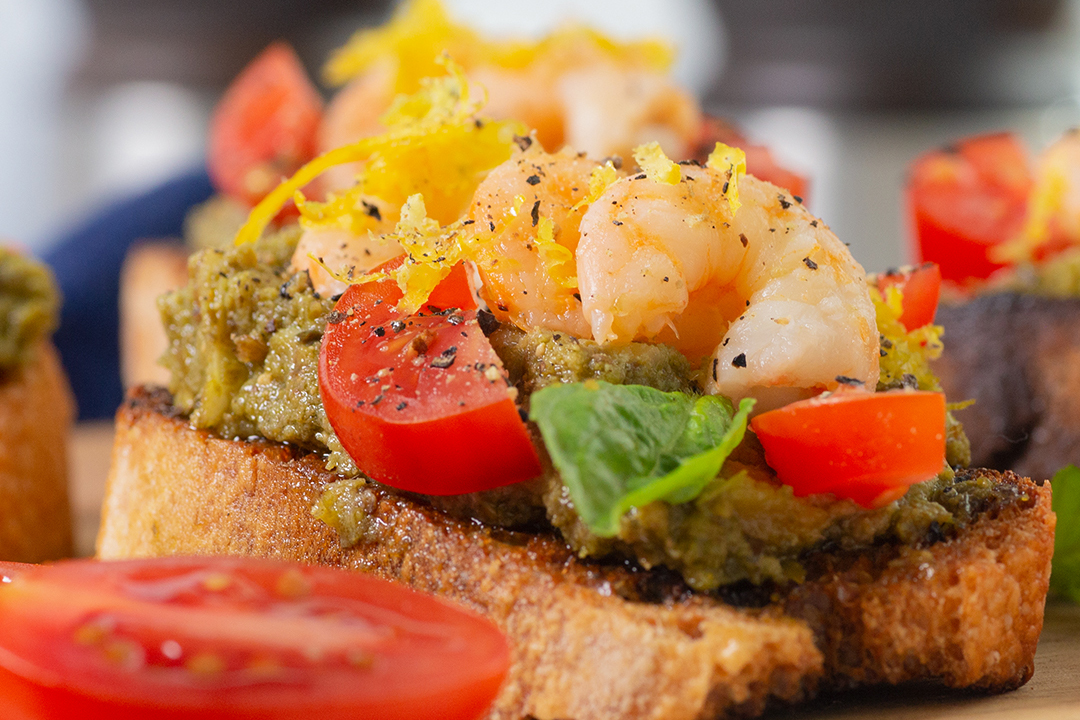 Walnut Pesto & Garlic Shrimp Bruschetta
Small bites, big flavour! This bruschetta recipe will become your new favourite with comforting walnut pesto and mouthwatering garlic shrimp all on crispy bruschetta. It's so good!
Ingredients
1 baguette, thinly sliced width-wise 

3 Tbsp.Olive oil 
WALNUT PESTO
3 cups fresh basil

2 garlic cloves

1/3 cup walnuts, lightly toasted 

1⁄3 cup pine nuts, lightly toasted 

1 cup parmesan, grated

1⁄2 cup good quality olive oil

5 tbsp lemon juice
GARLIC SHRIMP
Product Used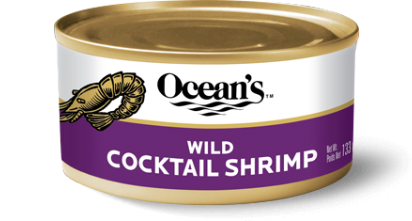 Wild Cocktail Shrimp
Directions
Preheat oven to 250F.

Brush the baguette slices with olive oil and lightly season with salt. Bake for 10-12 minutes, until golden brown but not too dark. If your nuts are not toasted you can add them to the oven as well, watching carefully to not burn them.

In a food processor, pulse walnut and pine nut until a loose crumble is formed. Add basil, garlic and parmesan and lemon juice and pulse until combined. Run your food processor on low and slowly add in the olive oil until nice consistency forms. Use a spatula to remove from the food processor and set aside. Add 1⁄2 tsp salt and fresh ground pepper to taste.

Drain shrimp. 

Heat butter over med-high heat in a medium-sized frying pan, add garlic and cook for 1 minute – be careful not to burn. Toss shrimp in to coat and cook until warmed through. Salt to taste.

Layer baguette with pesto and shrimp. Garnish with lemon zest.