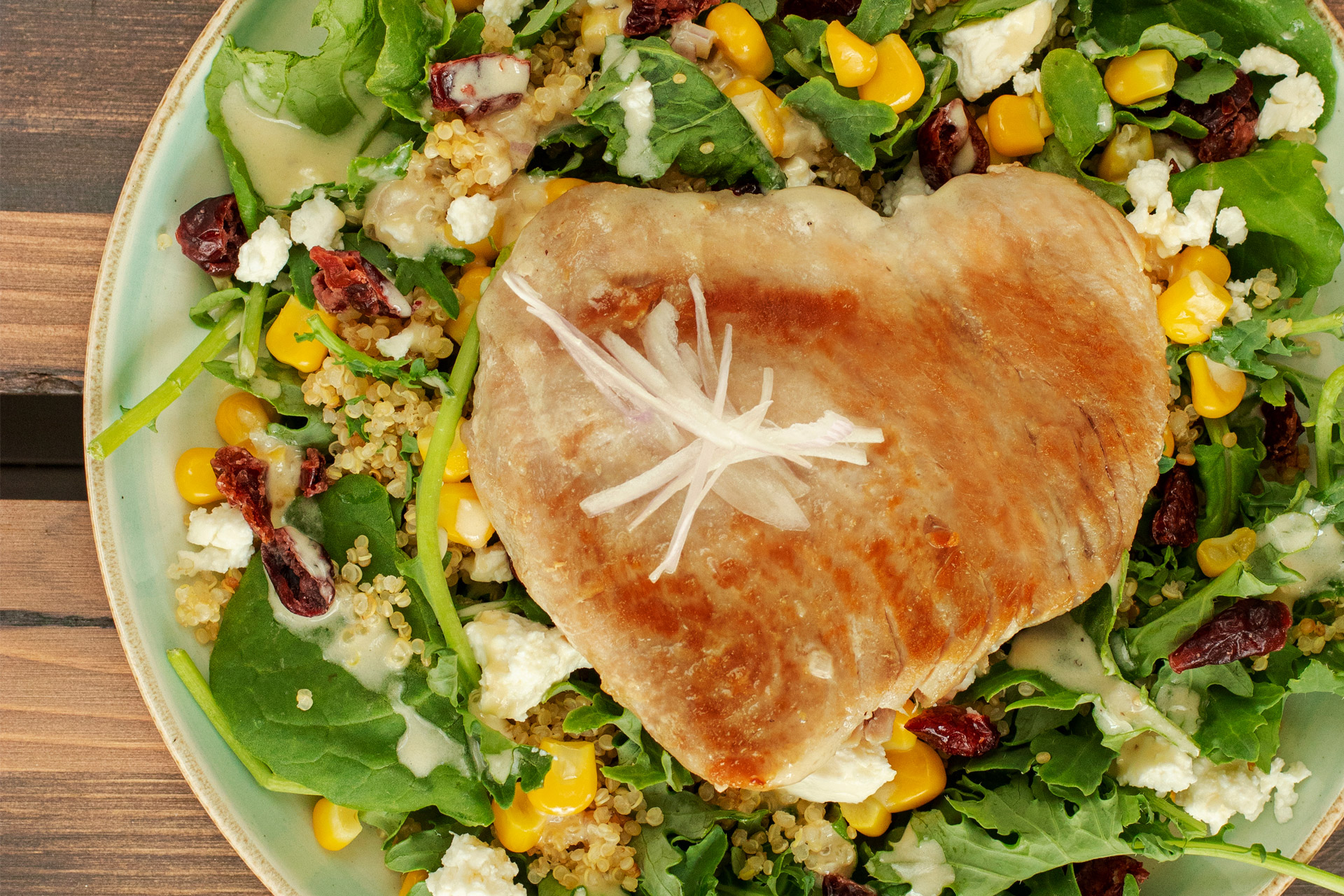 Tuscan Kale Quinoa Tuna Salad With Tahini Dressing
All your favourite Tuscan flavours in a healthy bowl of mouthwatering goodness! This quinoa tuna salad topped with homemade tahini dressing will easily become your new favourite. Don't believe us? Give it a try and thank us later!
Ingredients
1 package Naked Yellowfin Tuna Steak
1 1⁄2 cups cooked quinoa
4 cups baby kale
1⁄4 cup feta cheese
1⁄3 cup corn
2 Tbsp dried unsweetened cranberries
Dressing:
1 Tbsp. olive oil
1 Tbsp. tahini
2 Tbsp warm water juice of 1/2 of a lemon
1 clove of garlic
minced salt and pepper to taste
Product Used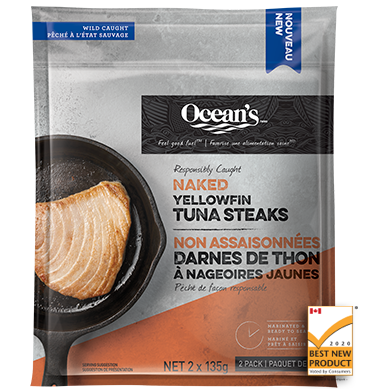 Naked Yellowfin Tuna Steaks
Directions
Tuna Steak:
Pairing:
Use a pre made quinoa pouch or cook 1⁄2 cup quinoa according to directions (will triple in volume once cooked).
While quinoa cooks, combine salad dressing ingredients in a small jar or container with a lid. Fasten the lid and shake to combine ingredients well. Adjust water to achieve preferred consistency, adding more to thin out as desired.
When quinoa is cooked, add all ingredients in a large mixing bowl. Toss with salad servers to coat all ingredients evenly with dressing
Divide between two plates and serve.