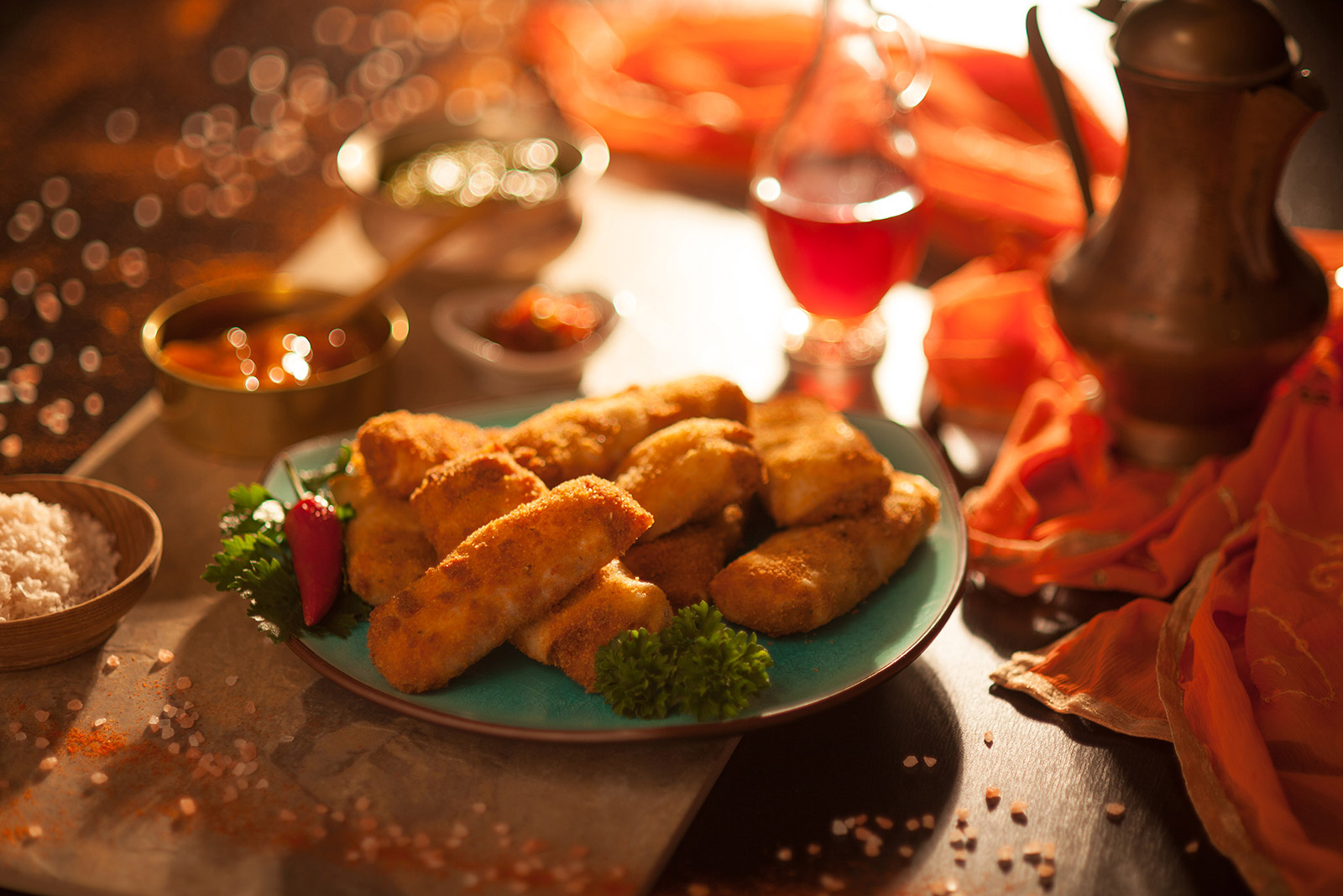 Tuna Thai Chili Spring Rolls
The best things in life really do come in small packages! This Tuna Thai Chili Spring Roll recipe packs all the flavour in one starter! Makes 18-20 spring rolls.
Ingredients
4 cans (85g) Ocean's Flaked Light Tuna – Thai Chili
1 onion, diced
3 cm knob of fresh ginger, sliced
4 black peppercorns
½ tbsp fish masala
½ tsp salt
1 lb cooked prawns
3 tbsp mayonnaise
⅓ tsp sugar
24 small rice paper wrappers
4 eggs
2 cups dried bread crumbs
⅓ cup milk
4 cups oil for deep frying
Assorted pickles or chutneys, for serving
Product Used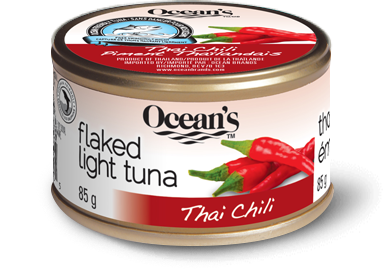 Flaked Light Tuna – Thai Chili
Directions
Heat the oil in a frying pan and fry the onion until translucent.
Drain off any excess oil and set the onions aside to cool.
Put the sliced ginger, cooked prawns (peeled), Ocean's Thai Chilli Tuna, mayonnaise, sugar and spices in a bowl, stir them until they are all mixed nicely.
Carefully dip the rice paper wrapper in warm water for 1 second to keep it from tearing. Put the paper on a flat surface, wait for it dry, and add the seafood mixture on top of the rice paper. (Enough to be able to fold).
After you have folded them, set aside, with the seam side down, while you are preparing the others.
Break the eggs into a shallow bowl and lightly whisk in the milk.
Place the breadcrumbs in a shallow bowl.
Dip the spring roll in the egg mixture and then roll in the breadcrumbs. Place on a tray and repeat with the remaining spring rolls.
Heat the oil in a deep frying pan and deep fry the spring rolls in batches until golden brown. Do not crowd the pan or allow the oil to reduce in temperature. Remove and drain on paper towel.
Serve the spring rolls with your favourite chutneys.
Tips and Tricks
Mango chutney and coriander chutney provide a nice contrast for these rolls.
Substitute tuna for an equivalent amount of canned crab for a richer roll.