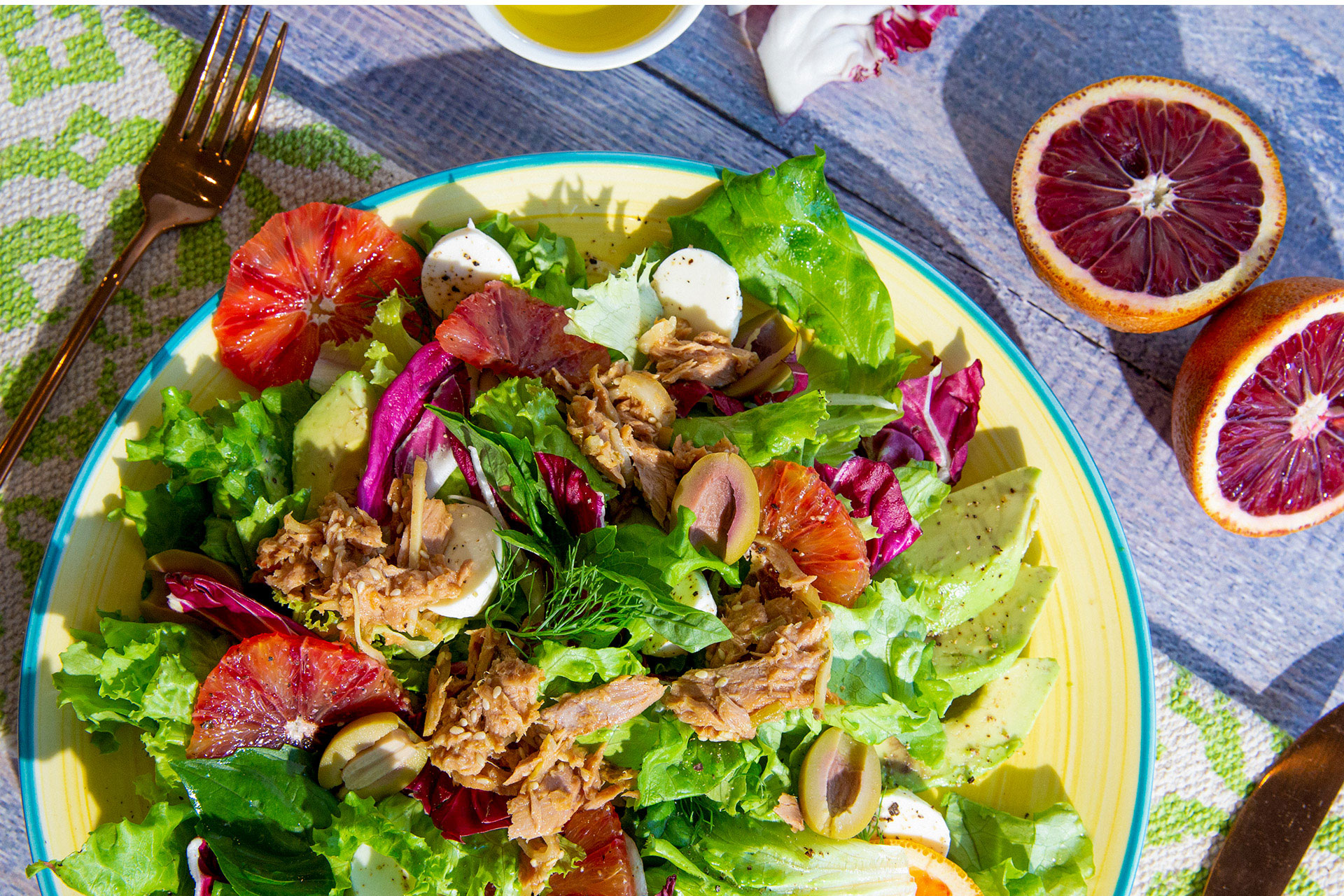 Tuna Citrus Salad
2 (as a main), 4 (as a side)
SERVINGS
Ingredients
1 pouch (90g) Ocean's Lemon Ginger Pouch

4 cups lettuce, roughly chopped

1 cup radicchio, thinly sliced

1 bulb fennel, thinly sliced

2 navel oranges or blood oranges if available

1 avocado, thinly sliced

1 cup pitted olives, halved

2 large soft mozzarella balls, diced

¼ cup basil, roughly chopped

For the dressing

3 tbsp mayonnaise

3 tbsp red or white wine vinegar

1 tbsp olive oil

Reserved orange juice

Salt and pepper, to taste
Product Used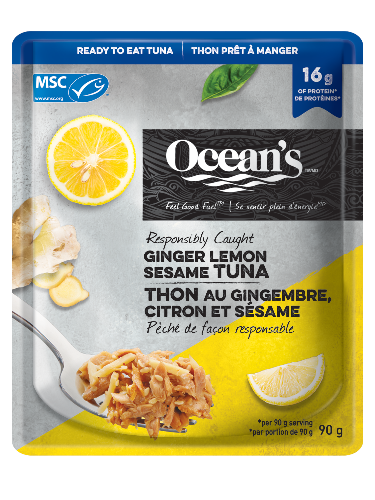 Ginger Lemon Sesame Tuna Pouch
Directions
Slices the tops and bottoms off the oranges. Using a sharp knife, cut the skin off of the oranges trying to remove as much of the pith as possible. Once all of the skin has been removed, place the oranges on their sides and cut them into ¼ inch slices horizontally to form rounds. Squeeze any juice from the skins into a small bowl before discarding them.

Add the remaining dressing ingredients to the bowl with the orange juice and whisk to combine. 

Add all of the salad ingredients to a large bowl, toss with the dressing and serve.
Recipe Reviews