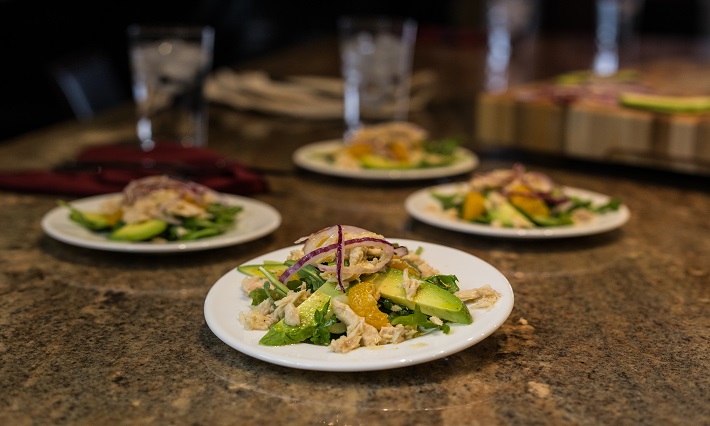 Tuna and Orange Avocado Salad
Healthy, fresh and super easy to prepare!
Ingredients
2 cans (120g) Ocean's No Drain Flaked Light Tuna In Water
1 can mandarin oranges, drained
Juice of 1 lime
1 tsp fresh ginger, grated
¼ tsp dijon mustard
3 tbsp vegetable oil
½ red onion, thinly sliced
1 avocado, peeled and sliced
2 ½ cups baby arugula
Product Used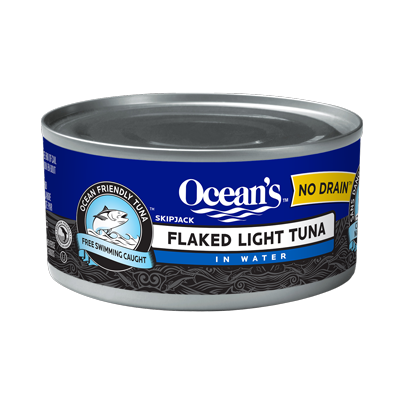 No Drain Flaked Light Tuna In Water
Directions
In a small bowl combine the lime, ginger, mustard, and vegetable oil, and mix well.
In a separate bowl combine tuna, oranges and onions.
To plate your salad, layer ½ cup of arugula, then 4 slices of avocado, then a portion of the tuna and orange mixture, and finally drizzle the dressing over top and serve immediately.
Tips and Tricks
You can add some pecans or walnuts for added crunch!