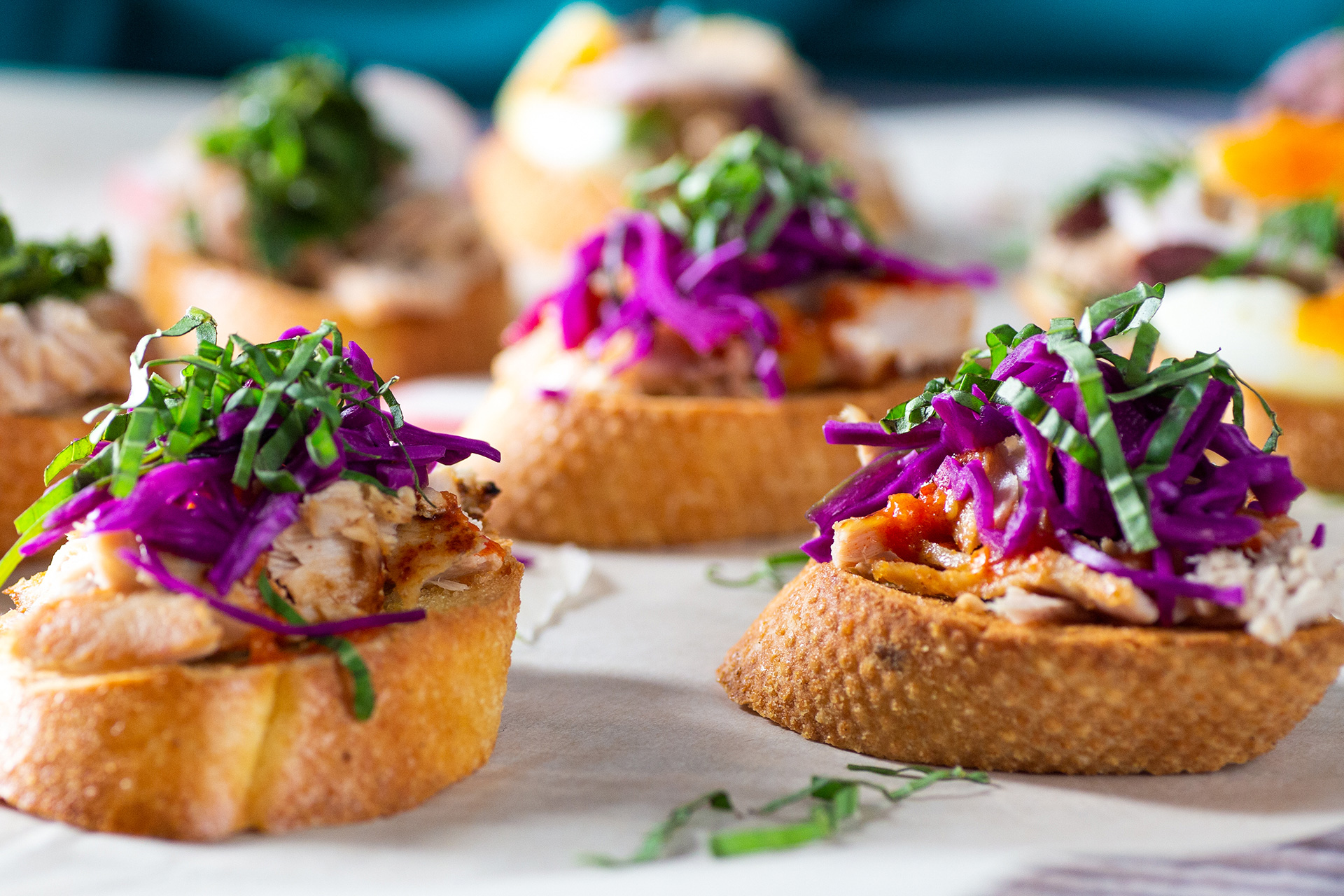 Thai Chili Yellowfin Tuna Crostini
1 of 3 tuna steak crostini recipes! Ocean's Thai Chili Yellowfin Tuna is so delicious, and this simple tuna crostini recipe brings out its natural flavours!
Ingredients
12 thin slices of baguette (¼ inch, diagonal)

1 pack (2 x 150g) Ocean's Thai Chili Yellowfin Tuna Steaks

1 cup purple cabbage, sliced paper-thin

1 bunch scallion

2 tbsp lime juice

Salt and pepper to taste

½ cup Thai basil, chiffonade
Product Used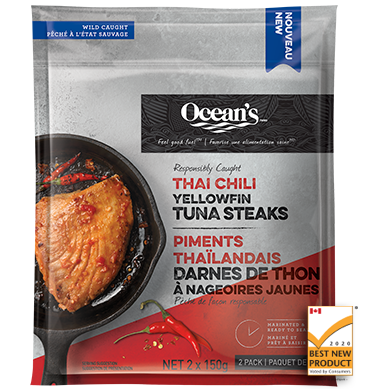 Thai Chili Yellowfin Tuna Steaks
Directions
Preheat oven to 375°F.

Cook tuna steaks according to directions on the package.

Brush both sides of bread with olive oil. Bake for 5 minutes. Flip and bake for another 5 minutes or until golden brown on the edges. Season with salt.
To prep scallions, cut each stalk into three parts then slice each lengthwise in very thin strips. Add to bowl with cabbage and lime juice. Season with salt and pepper. Let sit for ten minutes.

Break tuna up with your hands or rough chop. Divide evenly amongst crostini.

Top each crostini with the cabbage scallion slaw and garnish with Thai basil.