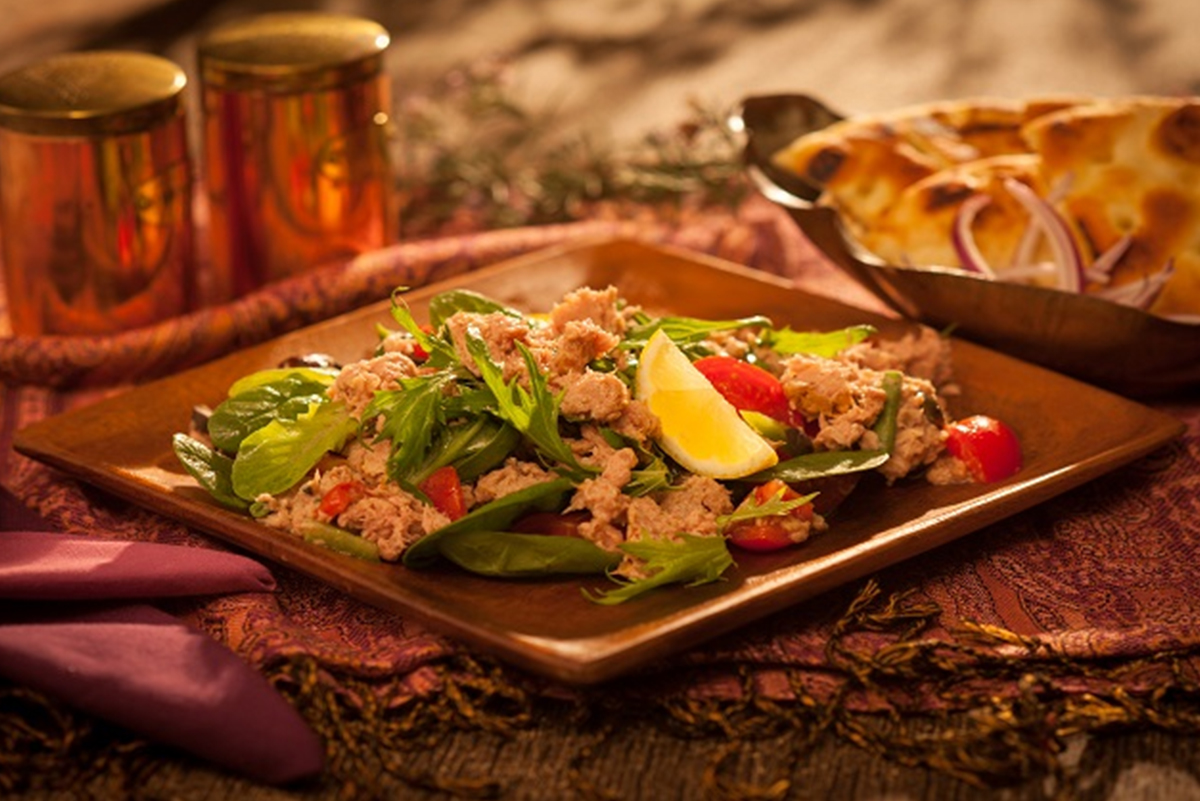 Smoked Tuna Salad
Smoked tuna, simple spices and fresh vegetables come together to make this mighty salad. Filled with Feel Good Fuel and great in a sandwich too!
Ingredients
2 cans (85g) Ocean's Flaked Light Tuna – Smoked
1 tsp ground cumin
1 tsp ground coriander
⅓ lb green beans, blanched
4 small ripe tomatoes, sliced in discs
1 clove garlic, peeled and slightly crushed
A little bit of lettuce, chopped or hand broken
1 green bell pepper, sliced and seeded
6 large pitted olives
⅓ cup extra virgin olive oil
3 tbsp red wine vinegar or a good quality balsamic glaze
Product Used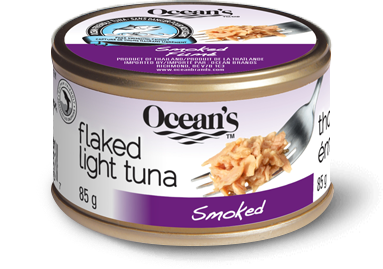 Flaked Light Tuna – Smoked
Directions
In a medium to large bowl, place the Ocean's Smoked Tuna, add ground cumin and coriander powder and then layer it with all the salad ingredients.
Add the vinegar and olive oil. Leave in the fridge for about 30 minutes. Toss the salad gently and add salt and pepper to taste.
Tips and Tricks
Hard boiled eggs make a nice addition to this salad.